How digital technologies are changing the Oil & Gas industry
Reading time: 4 min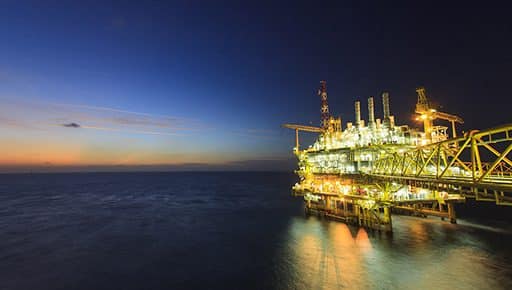 In response to the sharp decline in the price of oil, the traditionally fairly conservative oil and gas industry is reassessing its approach and adopting new methods. The following provides three examples of digital solutions that are being used to boost efficiency and optimise production costs in the sector.
Markup Tool: delineating subsystems more efficiently
Markup is a colour-coding process used in commissioning activities, i.e. facility testing and start-up. It consists of dividing a platform into sub-systems. "Engineers go through and manually mark up hundreds, or even thousands, of documents submitted by the construction company, to show which subsystem each piece of equipment belongs to. In the case of large projects with several thousand documents, this time-consuming chore can easily take 8,000 to 10,000 man-hours to complete," says Thomas Seligmann, BU Manager at Actemium Oil & Gas Commissioning.
"Markup Tool enables us to save a substantial amount of time. The documents are digitised, classified, and sorted, and the work is better organised. We obtain better quality results."
Actemium (VINCI Energies) therefore developed a digital tool to support the document markup process. "Markup Tool cuts the amount of time required by 40 to 50%," he says. "Since the documents are digitised, classified, and sorted, the work is also better organised and we obtain better quality results."
Mobilicaps, paperless pre-commissioning
"Before visiting a platform, we used to print out test sheets generated by Icaps, Total's software commissioning tool, which we then filled in manually. On large projects, this could involve an enormous amount of paper – more than 500,000 sheets," says Thomas Seligmann.
To simplify these tasks and avoid the use of paper, together an employee of Comsip (VINCI Energies) and a Total employee developed Mobilicaps, a portable application that enables employees to fill in the sheets on a tablet computer during testing. The application is then synchronised with Icaps and can be used to access all drawings and engineering documents at any time. "This saves us a substantial amount of time. The work is simpler and more thorough because we have the documents with us at all times, which is not easy to achieve when the drawings and procedures are on paper."
Smart rooms, on-shore control centres
One way to boost performance in the Oil & Gas industry is to optimise maintenance costs. Changes in IT, transmission, and data exchange tools have led to the development of "Smart Rooms" to help achieve this. "The information available in a smart room enables us to better prepare and coordinate offshore activity in order to partly reduce the amount of offshore activity and the number of employees in the offshore facility," says Actemium Oil & Gas Maintenance activity manager, Hervé Thienot. The maintenance teams permanently stationed on the offshore platform have now been cut back to about 20-25 employees, who are able to handle most issues. "We operate in maintenance campaigns with maintenance activity prepared, planned, and organised ahead of time to boost performance. The campaign team is assembled on-shore as required and then sent to join the permanent maintenance team on the platform."
The new work arrangement calls for far more flexibility. "We are introducing a manpower planning system that is tailored to the activity and provides a detailed overview of the expertise provided by each member of the team," says Hervé Thienot. Meanwhile, Actemium uses E-brain, a tool developed by the brand that rounds out the employee recruitment and skills management process and makes it more reliable. "The assessment covers everyone, with a questionnaire tailored to each job. This gives us an objective measurement of skills, which we use to qualify personnel for the customer and to set up training and career development support for our employees," says Hervé Thienot. "The tool professionalises our methods and gains valuable time. To give an example, by using these methods and tools, it took us just three months to put together a team of more than 140 people to work on the Girassol and Dalia FPSOs in Angola."