Retrofitting involves refurbishing all the internal components of a machine in order to increase its reliability and bring it up to date. In the current economic and environmental climate, this upgrading approach has huge potential for development.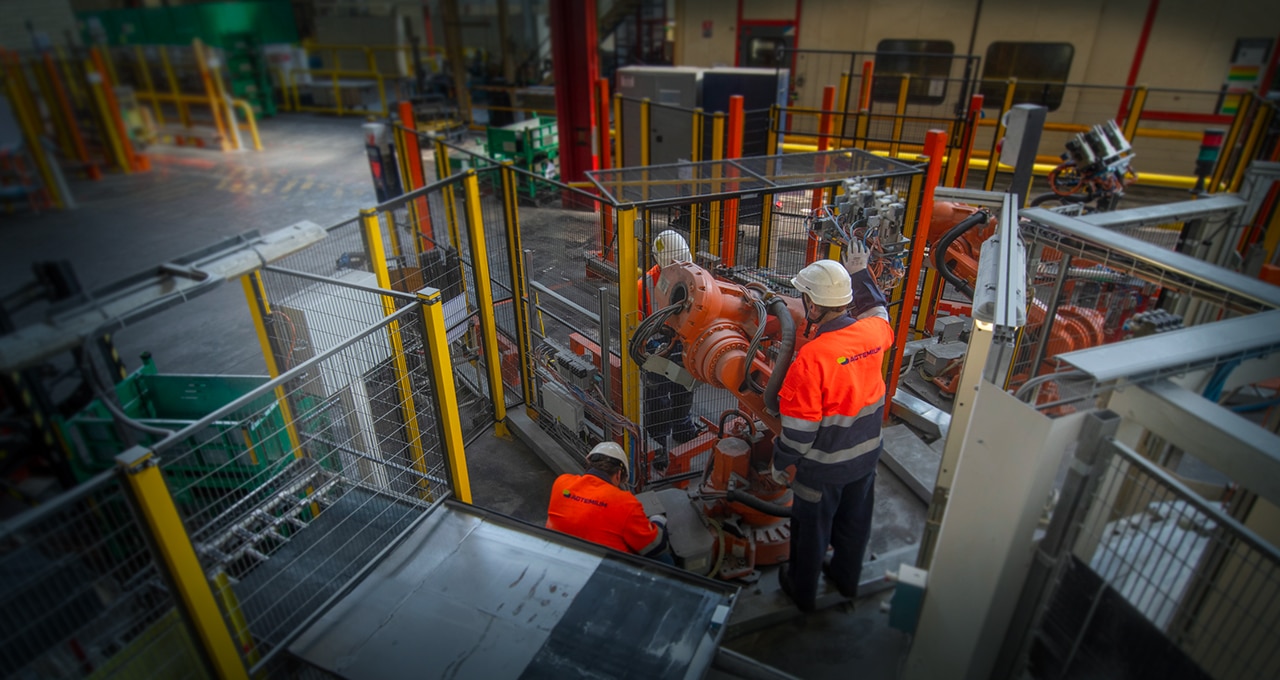 In manufacturing, heavy demands are placed on machines. The intensive use that is made of them accelerates wear and tear. And indeed the obsolescence of their software features and the requirement for them to comply with the latest regulations are further issues to be taken into consideration. An alternative to purchasing new machinery, retrofitting is increasingly seen as an attractive solution.
The method goes beyond simply repairing equipment. It's more a question of reconditioning a machine by replacing some components with more advanced technologies. The parts most often concerned are generally related to the mechanics, software or control systems. So it's not only a process of rehabilitation, but also and above all of modernisation and enhancement. Retrofitting is an opportunity to bring new life to a machine.  
Retrofitting is an opportunity to bring new life to a machine.
The technique isn't a new one in the manufacturing sector, particularly in heavy industry which relies extensively on equipment requiring substantial investment.
But in the current crisis, where people are looking to achieve cost reductions now more than ever, retrofitting is an option that is regaining popularity among all industrial sectors. The solution, in keeping with the broader circular economy approach, also offers the advantage of meeting greenhouse gas emission reduction requirements by cutting down on material wastage and the consumption of new resources.  
Savings of 20 to 40%
The system improves machine performance while reducing costs. It can even provide a competitive advantage thanks to a secure supply of spare parts and the possibility to reduce product prices and thus meet client expectations.  
According to the European Remanufacturing Network, remanufactured products are between 60 and 80% of the cost of a new product due to the savings made from the recovery of the materials.
As far as energy savings are concerned, it's necessary however to look at the machine's entire life cycle in order to assess the benefit of a retrofitting solution. The right balance must also be struck between the necessary investment and the generally shorter service life of a reconditioned machine in relation to a new one.    
Finally, the system may find its limits in the case of some equipment such as electrical safety components, which are subject to often rigorous specifications.  
An as yet underused solution
The first recommendation before initiating a retrofit is therefore is to perform an in-depth analysis of machinery reconditioning needs. It's also important not to overlook the testing phase so as to comply with the product's specifications. This requires the expertise of highly skilled professionals.
And lastly, it's vital to ensure that the reconditioned machine is accompanied by a warranty covering all the equipment.
Today, retrofitting is a conceivable option in multiple sectors, but despite offering clear financial and environmental benefits, it unfortunately remains an underused solution in industry. Indeed, the technique makes it possible to operate more modern and more efficient machines without having to change equipment – the upshot being boosted productivity.
15/11/2021