By storing energy, we can address the challenge of guaranteeing flexible and reliable supply from weather-dependant energy sources. Technological progress is an invaluable driver.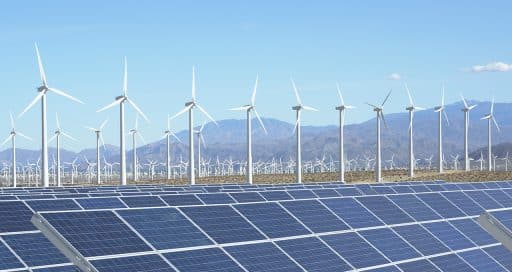 The increasing use of renewable energy sources, notably solar and wind, holds out promising opportunities for combating global warming. But the path to the all-important energy transition is still strewn with stumbling blocks. The main difficulty at present lies in managing the difficult balance between electricity generation that is now more variable and demand that fluctuates with consumer behaviour and the increasing use of electric vehicles and new technologies. By definition, wind and solar energy are dependent on weather conditions. Unlike fossil-fired power plants, such generating facilities cannot be switched on in response to changing consumer demand. However, the expanded use of smart grids can help to better manage these variables and offer more flexible, more responsive power as production, demand and storage of these types of power come onstream.
Technology has made substantial progress
A major component of smart grids is energy storage. Storage offers both a way to save surplus energy for future use and a source of additional power when demand exceeds production.
In recent years, progress in new technologies, particularly in the field of batteries, compressed air power, power-to-gas and flywheels, is making these solutions increasingly viable. Omexom, the VINCI Energies brand dedicated to the energy transition, has been key in driving the development and implementation of some of these innovations, especially lithium-ion batteries. In the Netherlands, for example, Omexom realised the first battery storage in Europe for global energy giant AES. The 10MW lithium-ion battery storage facility, east of Vlissingen, forms a primary reserve for local transmission system operator TenneT, maintaining a constant frequency of 50Hz.
Storage to save energy
Network operators are not the only ones who can benefit from energy storage, however. It also helps companies wishing to sharply reduce their energy bill, for example by using their stored reserve during peak tariff periods.
Energy storage, a key component in a flexible and responsible smart grid
Homeowners, meanwhile, could also save money by storing energy generated by solar panels on their roofs. This would allow them to use more of the energy they produce themselves and purchase less electricity from the grid. The shift towards increased use of energy storage techniques has started. It also meets a major ecological goal; TSOs and companies can thus underscore their commitment to sustainable development and individual consumers can reduce their emissions and energy costs.
Lithium-ion batteries could conceivably be used in the short term to store electricity in factories, offices, houses and vehicles. Energy storage would become a key part of a smart flexible and responsible smart grid powered entirely by renewable energy.
12/03/2020