Morocco forges ahead with wind farm rollout
Reading time: 3 min
Several wind power projects have been developed in recent years on the Atlantic coast with the help of Omexom and are continuing to spread across the whole region.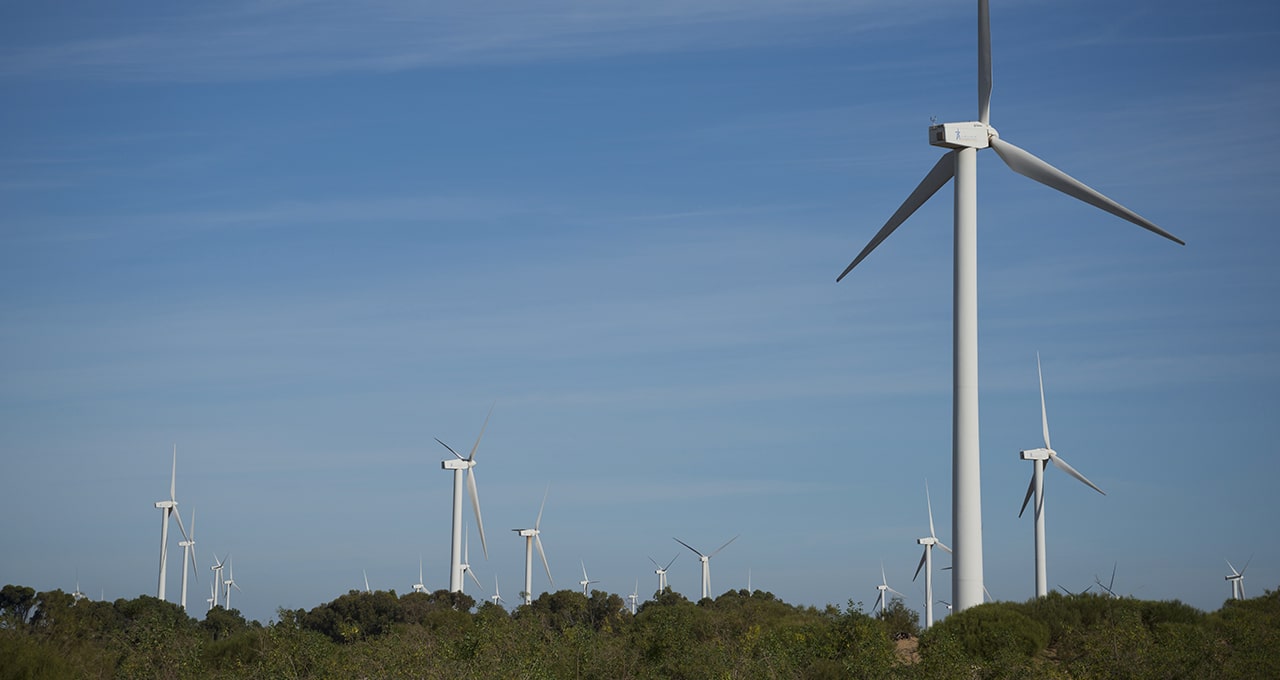 Favourable weather conditions, an exceptional amount of sunshine, and strong and regular winds on the Atlantic coast make Morocco particularly well suited to developing renewable energies.
Indeed, the country plans to invest billions of dollars in reviewing its energy mix and focusing on low-carbon energy by 2030, when 52 % of its installed capacity must come from solar, wind, and hydro power. As an intermediate step in this ambitious roadmap, Morocco aims to install 2,000 MW of wind, 2,000 MW of solar, and 2,000 MW of hydro power generation capacity by 2020, which will bring the share of renewables to 42 % of installed capacity.
The aim is to increase Morocco's share of renewable energy to 42 % of installed capacity by 2020 and to 52 % by 2030.
To accelerate the push towards a new energy balance, the country adopted law 13-09, which authorises the private sector to build renewable energy generation facilities and to sell green electricity to private industrial customers by using the public electricity grid of power utility ONEE (Office national de l'Electricité et de l'eau potable).
Renewable energy specialist Omexom (VINCI Energies) in Casablanca has been involved since 2012 in installing several wind farms near the Moroccan coastline, including Haouma to the east of Tangier (50 MW), Akhfennir 1 in the south of the country facing the Canary Islands (100 MW), Foum el-Oued to the south of Laayoune (50 MW), Akhfennir 2 (100 MW) and Aftissat in the south of the region (200 MW).
The commissioning by Omexom of the last farm in this series was finalised in June 2018 on the Khalladi site near Tangier. The 40 wind turbines, each with a 3 MW capacity, have a total installed capacity of 120 MW. Built by energy company Acwa Power, the farm will deliver an "annual reduction in CO2 emissions of around 144,000 tonnes," says Anas Zirari, Omexom business unit manager in Casablanca who managed the entire Khalladi project.
The electricity evacuation works for the farm covered the supply, assembly, connection, and commissioning of the various facilities: control centres, underground networks to evacuate the electricity generated by the turbines, fibre-optic networks between the turbines, and connection to the national power grid.
The electricity generated on the Khalladi site is transported via the ONEE grid and sold to Moroccan manufacturers at very competitive prices. The added advantage for industrial companies is that they can showcase their involvement in the green transition and sustainable development.
10/07/2019