A paradigm shift for companies
Reading time: 5 min
Digital technologies are reshaping employment. New jobs with a strong technology focus, which call for new skills, are emerging. Companies are now coming to grips with the dual challenge of training their employees and hiring new profiles.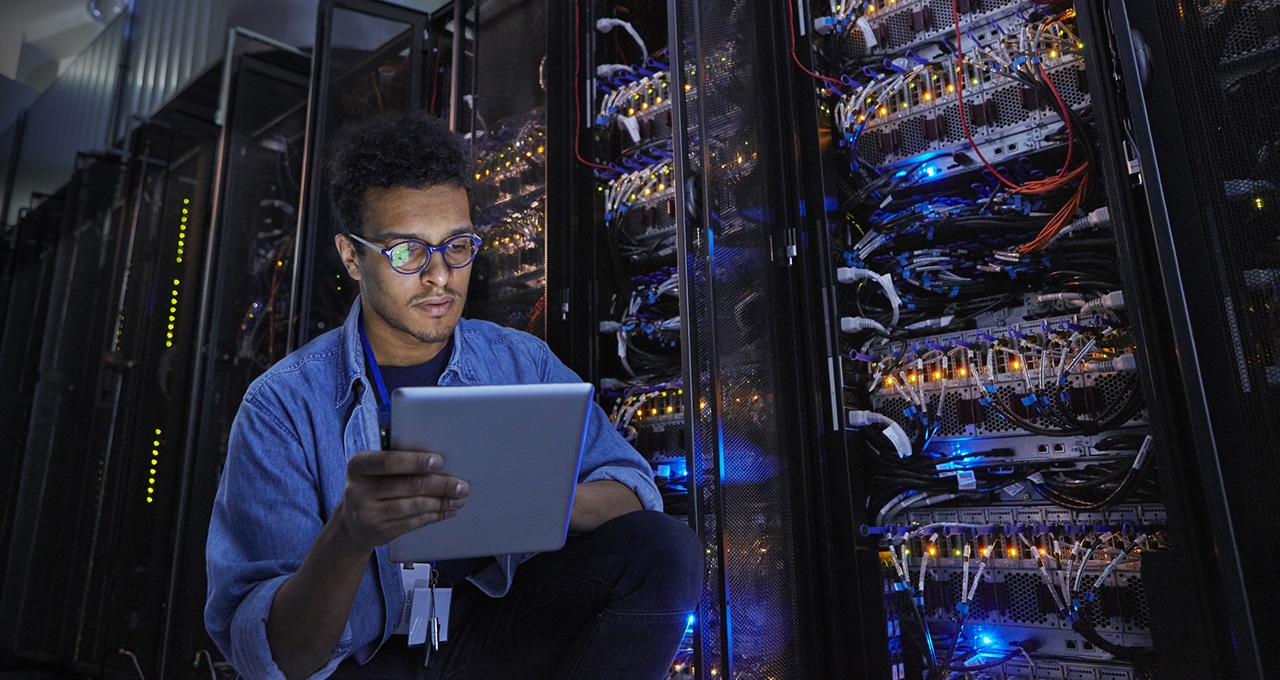 Data scientists, robotics experts, application developers, human-machine interface designers, load management specialists, and artificial intelligence and cyber-security experts are just some of the talent required today and in the future. People with these profiles are in high demand in the labour market, and companies – especially those that, like VINCI Energies, work in the infrastructure, building, industrial solutions, engineering, and maintenance sectors – must attract and retain them in order to remain competitive.
The "Future of Jobs 2018" report by the World Economic Forum (WEF) addresses these issues in detail. It identifies a score of these emerging jobs, all of which have a strong technological focus. In the infrastructure sector, these jobs currently account for only 16 % of the total worldwide, but the percentage is expected to rise to 19 % by 2022. Conversely, the proportion of labourers, engineers and mechanics is expected to fall from 38 to 30 %.
In the energy and utilities sectors, the percentage of digital transformation experts such as data scientists and big data specialists is expected to double over the next several years, rising from 16 % to 32 % of jobs in the sector by 2022. Meanwhile, the proportion of mechanics and workers as well as inventory managers employed by power plants, refineries, and factories is expected to decline from 34 % to 24 %.
For companies, these statistics reflect a paradigm shift. The re-definition of skills and jobs will require a major effort to train employees and an active recruitment policy. For example, the WEF experts estimate that all French employees should be given an additional 101 days of training between now and 2022.
"Upskilling"
Investment in upskilling is crucial, at a time when industry and engineering in the broad sense of the term are finding it difficult to attract talent. However, companies in the building, energy, and infrastructure operation sectors have a competitive advantage in the recruitment battle: at a time when the younger generation is anxious to serve the public interest, these companies build structures and facilities that are not only designed to last, but are increasingly environmentally-friendly thanks to new standards.
The Boston Consulting Group experts, who notably took part in the World Economic Forum's "Shaping the future of construction, an action plan to solve the industry's talents gap" report, encourage companies to undertake image campaigns to stress these positive aspects. "In the infrastructure, building, and engineering sectors, your work is practical: the building or bridge you helped to put up is tangible," says Romain de Laubier, Partner and Managing Director at the Boston Consulting Group (BCG). "This is an advantage in an increasingly virtual world."
The introduction of new industrial process technologies is a further way to attract talent, provided the change is well managed in a sector in which working methods have changed very little over the past few decades.
The "Les dirigeants face à l'industrie 4.0" (top management and industry 4.0) study, carried out by Mazars consulting firm together with the Opinion Way Institute, shows that training and skills development is the second greatest concern of top managers, just after cyber-security: 70 % fear a shortage of in-house advanced technology skills and 68 % are worried about being able to attract qualified employees.
New methods
"The so-called conventional production and maintenance jobs will not disappear. But AI, big data, and robotics will profoundly modify them. Decision-makers are going to have to take these new working methods on board," says Vincent Saule, partner and change support expert at Mazars.
"What attracts talent is the quality of the project. Young people want their work to be socially useful."
Pay is important, but it is not the only decision criterion. "What attracts talent is the quality of the project," says Vincent Saule. "Young people want their work to be socially useful. If the company can succeed in involving employees in a positive project, they will stay. Companies in the construction sector are the new cathedral builders, and they must call attention to that fact."
Mazars Partner Juliette Decoux adds that "Groups must also develop CSR (corporate social responsibility) projects, for example in the energy transition sector, with which young people can identify."
In the drive to invest work with meaning, train employees in the new technologies, and recruit the right profiles for the present and the future – to redefine skills and transform jobs – the focus is more than ever on the human being.
13/12/2018