Actemium supports a large car manufacturer's shift toward electric
Reading time: 3 min
A large car manufacturer recently transformed one of its factories into one of the world's largest production sites for fully electric vehicles. This extraordinary engineering project was tackled with support from Actemium ASAS.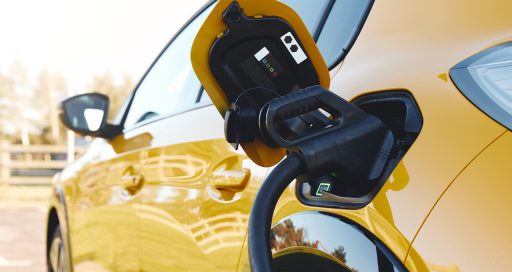 This manufacturer car production plant in Emden, north-western Germany, is Europe's second-largest production site for fully electric vehicles (the first being another group facility in Zwickau) and the fourth largest in the world. Planned investment by the famous German car maker through to 2026 should enable this 49,000 sq. metre plant to produce up to 300,000 electric cars a year.
To achieve this objective, the large car manufactureris gradually converting its mass-production plant, shifting from vehicles with internal combustion engines to 100% electric transport. This huge transformation is taking place with support from Actemium, the VINCI Energies brand specialising in industrial processes.
"Exceptional numbers of personnel on site"
Actemium ASAS is part of Actemium Spain, whose Sales Director, Eloy Coffey Hernandez, explains that "Actemium ASAS was contracted to provide a turnkey installation for storing high-voltage batteries and ensure their sequenced delivery to the assembly line." As one of the largest European suppliers in the development of turnkey maintenance, transport and storage systems for the automotive industry, Actemium ASAS was able to design a bespoke solution for this large car manufacturer.
An innovative solution
"The option we ultimately implemented differed considerably from the concept proposed during the initial tender process," says Eloy Coffey Hernandez. "Constraints in terms of the load-bearing capacity of the ceiling and floor ultimately led to a very specific solution, the details of which the manufacturer has not authorised us to divulge, precisely because of its innovative nature."
The solution chosen is based on a unique train unloading system with two automated gantries to load and unload battery cells, which arrive on six-tonne pallets from the Braunschweig production site 300 km away. "A shuttle conveyor system with integrated artificial intelligence capable of automatically transporting a pallet to the warehouse in 10 minutes and a 684-location automated storage facility for battery cells complete the solution."
Actemium ASAS had to manage an engineering project of extraordinary size. "We allocated more than 20 engineers for over a year-and-a-half to transform the general concepts initially suggested into a real 3D project designed down to the smallest manufacturing detail," says Eloy Coffey Hernandez. He adds, "At the height of the project, there were exceptional numbers of personnel on site, with more than 80 mechanical fitters, 50 electricians and 14 engineers to commission the system in situ." The project began in January 2021, and Actemium ASAS delivered in January 2023, with production monitoring during the scaling-up phase continuing until the spring.
10/19/2023