Buildings can tap into more than just one network to benefit from the Internet of Things
Reading time: 4 min
Solutions based on the Internet of Things and innovative networks like LoRa and PoE are increasingly being used in buildings to address business problems.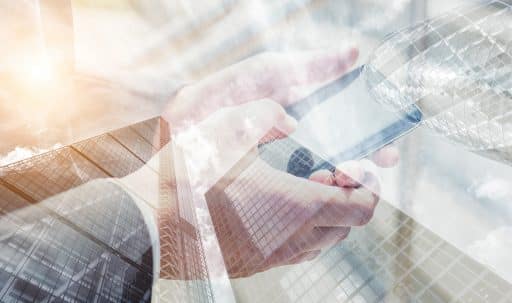 At VINCI Facilities, the possibilities seem endless when it comes to Internet of Things (IoT) applications in business. Julien Delbecchi, information systems director at VINCI Facilities, the VINCI Energies Facility Management brand, states that once a client problem has been identified, it is simply a question of "installing cubes" in a building to capture data, which is then sent to the server or the cloud for processing.
The cubes, which Julien Delbecchi refers to in the example he gives to illustrate the variety of IoT applications, are sound level sensors. In this instance, the client wanted VINCI Facilities to establish the actual level and extent of the noise perceived by staff in a given area. Collecting thousands of measurements, recorded automatically at regular intervals in various parts of the building, enabled average and peak noise levels to be determined. And it led to the conclusion that noise levels were indeed as perceived but not established in terms of decibel thresholds.
Low bandwidth, low cost
To perform this task and process the data, stresses Julien Delbecchi, the building had equipped itself with a LoRa network, a low bandwidth network well suited to carrying small data packets from the sensors at low cost and with low power consumption.
Of course IoT was deployed before dedicated networks such as LoRa (Long Range) were installed. Used in the early days of IoT, cellular networks very quickly came to enable collected data to be transmitted through M2M (Machine to Machine) communications. But using such networks is very costly as they operate in licensed frequency bands and the process means going through an operator and purchasing as many chips as connected things. The cost of installing several thousand sensors quickly adds up. Furthermore, as Juan Lopez, Brand Chief Technical Officer of Axians, explains, power-hungry cellular networks including 4G quickly drain the batteries of autonomous cubes.
The LoRa low bandwidth network is well suited to carrying small data packets from the sensors at low cost and with low power consumption
Information technology specialist Axians, whose business complements that of VINCI Facilities, installs IoT-ready networks in buildings that are not equipped with them. Such networks include LoRa, which operates in open, unlicensed (i.e. free) frequency bands, unlike 4G. At the VINCI Energies La Factory facility, located in La Défense, LoRa technology is used for the meeting room management system, which alone controls two of the areas that have LoRa-enabled presence detectors. The meeting room is flagged as booked when continued presence is detected, then as available when presence is not registered by the sensor for a period of 10 minutes.
Enlightened IT
Axians also implements other innovative solutions like PoE, Power Over Ethernet. Based on bidirectional data cables, this network can deliver electrical power to a sensor and exchange data between the sensor and the IT programme. PoE, says Juan Lopez, is used by Axians for the La Factory demonstrator, where lighting is not only powered by data cables but is also automatically regulated depending on the number and location of people in a room. Linked to a sensor, the glass block located above a single staff member will deliver 100% lighting while adjacent blocks will deliver just 30%… putting the Internet of Things firmly in the spotlight!
15/01/2018