GREENFLOOR® reinvents HVAC systems
Reading time: 3 min
Tested in 2012 then approved in 2016 by VINCI Energies, the GREENFLOOR® ventilated concrete slab is a truly innovative heating, ventilation, and air conditioning system.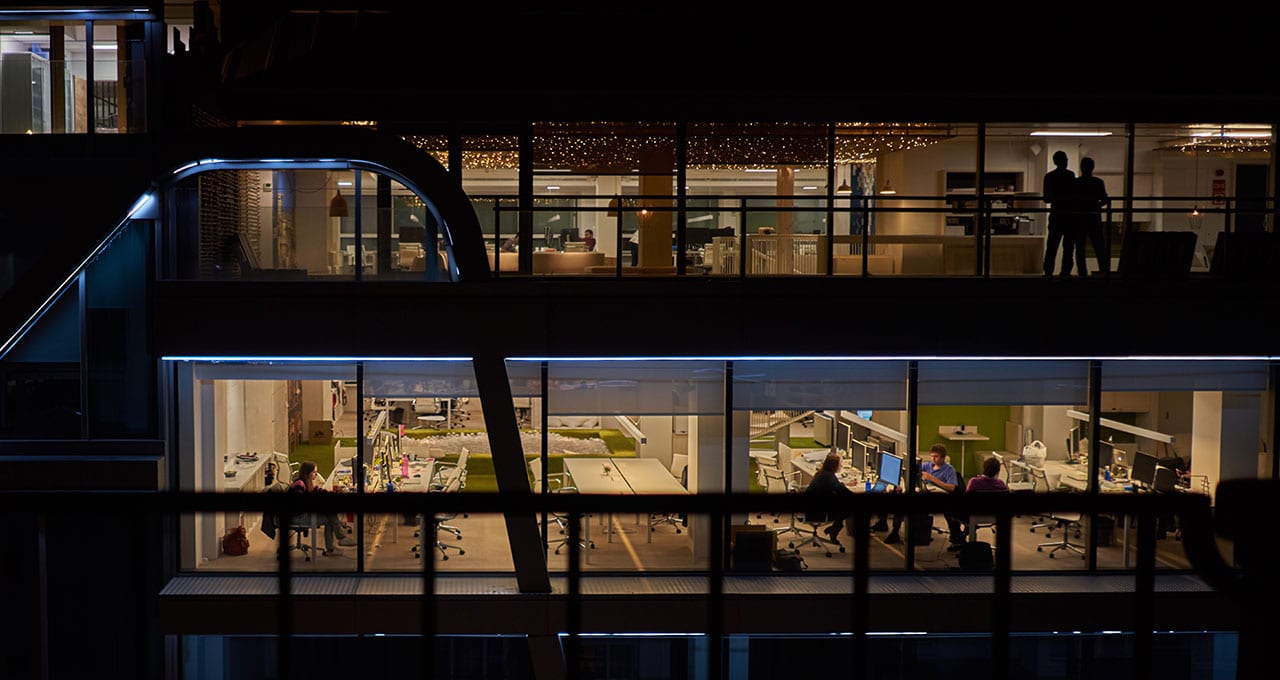 In late 2018, a new heating, ventilation, and air conditioning (HVAC) system named GREENFLOOR® was installed across 2,000 square metres of ceilings in Actemium Mulhouse buildings.
"At the start, people were concerned about the performance of the technique, especially as regards air conditioning. The heatwave in the summer of 2019 was an opportunity to carry out a life-size test: when it was 42°C outside, the temperature inside the building was 23°C. Some people were asking to sleep at the office!" says Guillaume Rabut, GREENFLOOR® manager at I.C Entreprises, a VINCI Energies business unit specialising in indoor environmental, industrial thermal and sanitation engineering.
Developed by VINCI Energies, GREENFLOOR® is a ventilated active slab system based on clean ventilation air. Here, the air is used as a heat-transfer fluid to deliver heating or cooling to the concrete, which acts a radiant ceiling.
"Unlike fan convectors, which blow out air, GREENFLOOR® offers greater comfort by avoiding the cold shower effect. Radiant technology also delivers benefits in terms of heating, giving a higher perceived temperature since the whole ceiling emits heat," explains Rabut.
Plus, the new technology is particularly compact: the concrete slabs are no thicker than 22 cm, even with the ductwork, compared with 50 to 70 cm, including the suspended ceiling, for traditional HVAC installations.
"This means you can optimise ceiling height, gaining one storey as of the eighth or ninth storey," points out Rabut.
Free cooling
A further benefit is that the solution generates energy savings of 10 % compared with a conventional HVAC system. "Concrete has a high heat capacity. By sending fresh air to the slab at night, it cools down and redistributes cool air during the day. It works on the free cooling principle and means that a building requires less air conditioning," says the manager of I.C Entreprises.
Some 10,000 m2 of the future VINCI Energies "Archipel" head office in Nanterre will be equipped with GREENFLOOR® technology.
Guillaume Rabut also draws attention to the maintenance savings delivered, since there is a single filter to be changed for the air handling unit every 6 months. Furthermore, the system results in less damage. This is because 95 % of air conditioning problems are due to water (leaks, condensation, etc.), whereas GREENFLOOR® is an air-based system.
The process, whose cost per square metre is equivalent to that of convector fans, is highly relevant to medium and large projects. Indeed, one of the buildings in the Archipel complex, the future VINCI head office in Nanterre near Paris, will have its 10,000 m2 of premises fitted out with GREENFLOOR® technology.
5/06/2020