Leaving fever at the door of the workplace: the tech exists but there are hurdles to clear
Reading time: 3 min
Will non-contact temperature checks, tested during the Covid-19 crisis, become widespread for employees and visitors when entering a building?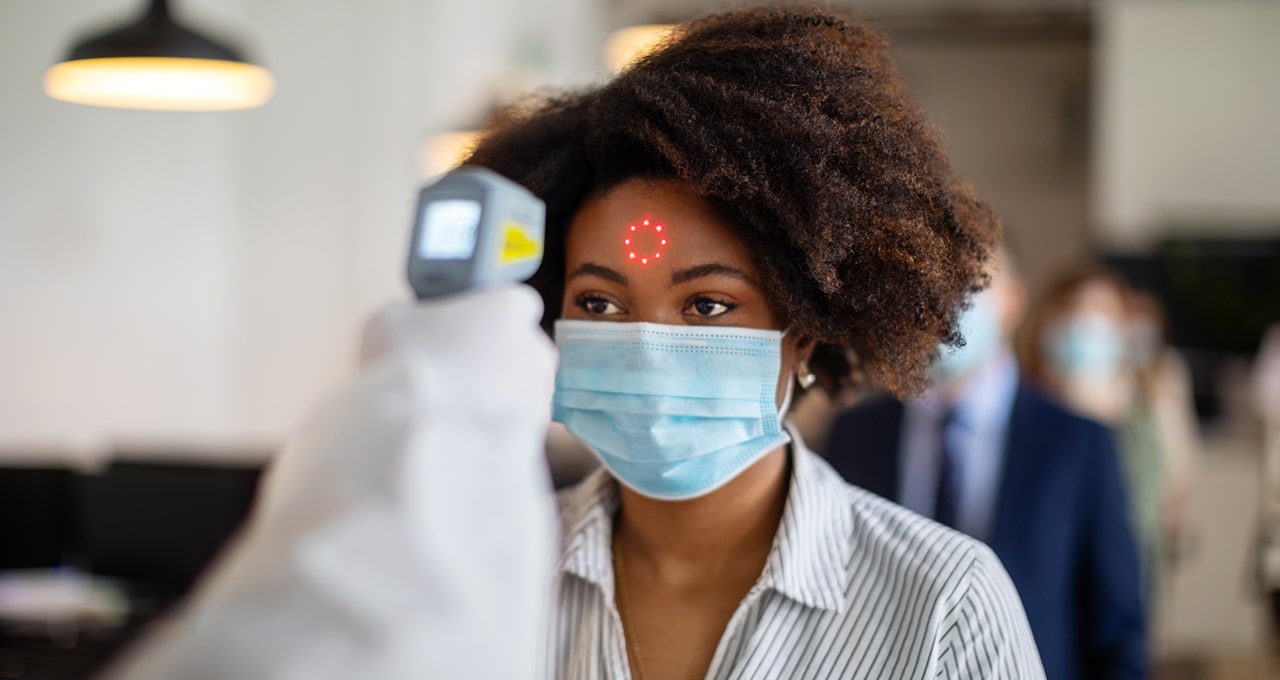 Having thermometers at the entrance to buildings would have seemed pretty crazy a few months ago. That was before the Covid-19 pandemic hit, sparking an interest among company managements, facility managers of public access buildings and electrical engineering contractors in devices that automatically detect fever in employees and visitors in order to limit the risk of the virus spreading.
"Several technologies are available. Needs will vary depending on the location, whether an industrial site, a nursing home or an airport."
At the peak of the pandemic when France was to a large extent locked down, some companies which were kept in operation chose to implement systematic temperature screening at the entrance to their sites. This involved operators holding non-contact forehead thermometers just a few centimetres away from those being tested.
To take the non-contact technology further, manufacturers around the world looked to produce fully automatic thermometers, mounted on tripods or integrated into terminals.
"Several technologies are available on the market, from basic sensitive thermometers to thermal cameras coupled with walk-through metal detectors. Needs will vary depending on the location, whether an industrial site, a nursing home or an airport," explains Julien Ferron, manager of GTIE Rennes, a VINCI Energies business unit specialising in electrical engineering, which has itself installed a device at the entrance to its site to promote the product to its own clients.
Benefits and obstacles
Nevertheless, the development of temperature screening practices outside the home has come up against several obstacles. This type of system faces low capacity for social tolerance, especially in France. Firstly on a corporate level. The few disputes that have arisen, following initial tests, in employee representative bodies or even in court stress the need for robust consultation prior to any installation decisions.
And secondly on a legal level. Rolling out thermal cameras in public places, a technology which works by recording infrared radiation emitted by the body, could well draw objections from advocates of civil liberties even if the purpose is to respond to major health and safety issues.
However, the system offers a number of benefits. It can of course provide a first filter to the spread of the virus, and it can also reassure people working or visiting places with these checks in place. Furthermore, it is inexpensive.
"An entry-level unit costs just under €1,000, with a bit extra for technical services if you decide to link it to access control (door opening system). And most devices are portable," says Ferron.
17/12/2020