Morocco, a staging area for West Africa
Reading time: 5 min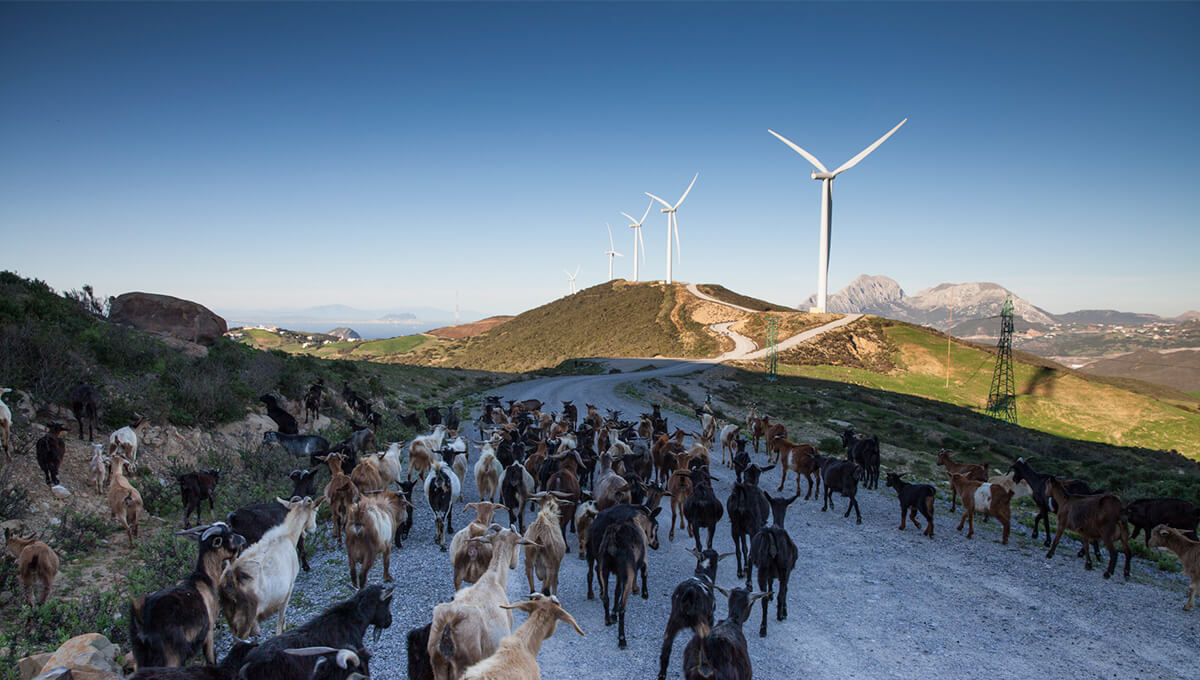 VINCI Energies Morocco, which has been active in that country for 70 years, is now exporting its know-how to West Africa.
"Until the early 1990s, Morocco was really behind in rural electrification. In 1996, when the country's electrical-power and drinking-water authority was launched, only 18% of villages were connected to the grid. Twenty years later, we're practically at 100%," says Ahmed Rahmani, General Manager, VINCI Energies Morocco.
"In 2017, we plan to provide more than 15,000 hours of training at the VINCI Energies Academy in Africa, based in Casablanca."
Our market share was carved out against competitors from around the world: Spanish, Canadian, Turkish, Portuguese, French, and Moroccan. "Every week, there were several calls for tenders. To come out ahead, we had to provide the best service offer and the best price," recalls Lahoucine Fardadi, who heads up Omexom Distribution Morocco and is in charge of export and distribution.
The Group, a major player in this electrification program, has connected 9,000 villages to the power grid, that is, 25% of the total. "We absolutely had to be competitive, especially after the first few years when locations in the plains were electrified and we had to turn our attention to villages in the mountains," adds Ahmed Rahmani.
Since then, the Group has bolstered its industrial capacity. In addition to its full-service offer, it manufactures the concrete posts and pylons that support power lines. "We took advantage of this program to increase our capacity and improve our production quality. Then, we started to think about the next step, well before the end of the program. That is why we are naturally turning toward neighbouring countries in West Africa, where the rural electrification situation is similar to what it was in Morocco when it launched its program. Most countries in the region need development in this regard," states Ahmed Rahmani. "We're deploying our offer under the Omexom banner, which is the Group's Power&Grid expert brand, enabling us to consolidate our strengths beyond our country."
"In Ivory Coast, for example, as part of the president's emergency program, VINCI Energies began with a two-million-euro project to electrify four villages, followed by an electrification project for one hundred locations (a value of twenty million euros), which was completed in 2015. We then created VINCI Energies Ivory Coast, a subsidiary that is currently carrying out high-voltage line and substation projects. Our subsidiary now employs about sixty people, who, on their own, can address various markets and respond to calls for tenders in Ivory Coast," adds Lahoucine Fardadi.
In Mauritania, thanks to its Omexom brand's expertise, VINCI Energies was awarded power-distribution projects in the capital Nouakchott and, later, two other large cities, along with high-voltage line and substation projects that are under way. Mauritania, Senegal, and Guinea have considerable electrification potential; accordingly, local VINCI Energies subsidiaries have been launched in all three countries to contribute to their development.
Identifying local talent
When the project was at its peak, our company (formerly Cegelec Morocco) connected three or four villages, with 50 to 200 homes each, every day to the power grid. That's roughly a hundred villages a month. The most difficult part was bringing power lines from high-voltage substations to villages,sometimes located more than 100 kilometres away.
"We can now implement this process in West African countries," says Ahmed Rahmani. For example, as part of major projects to interconnect national electric power systems in the region, such as the project involving Senegal, Guinea-Bissau, and Gambia, we have won several 225-KV works packages in perfect synergy with our French colleagues at VINCI Energies TTE.
To be able to export its know-how, VINCI Energies Morocco has started a major training initiative for local staff. "In 2017, we plan to provide more than 15,000 hours of training at the VINCI Energies Academy in Africa, based in Casablanca, which we modelled on the VINCI Energies Academy located in Montesson in Yvelines," states Ahmed Rahmani. The goal is to identify local talent to train to ensure effective knowledge transfer.
A strong renewable energy component
In Morocco, the Group is involved in activities other than rural electrification. It is the leader in the development of high-voltage and very high-voltage energy production, transport, transformation, and distribution infrastructure.
And the future is promising: "Morocco has decided to implement an energy mix with a strong renewable energy component. Its goal is to achieve a 42% renewable energy share by 2020, including one-third each for hydroelectric, solar, and wind power. Following COP 22, a goal was also set for 2030: to raise the renewable energy share to 52%. We're positioning ourselves to seize these opportunities. In Morocco, our strength is due to our well-established local presence and VINCI Energies' global network," says Ahmed Rahmani in closing.
24/04/2017