An electrifying continent
Reading time: 6 min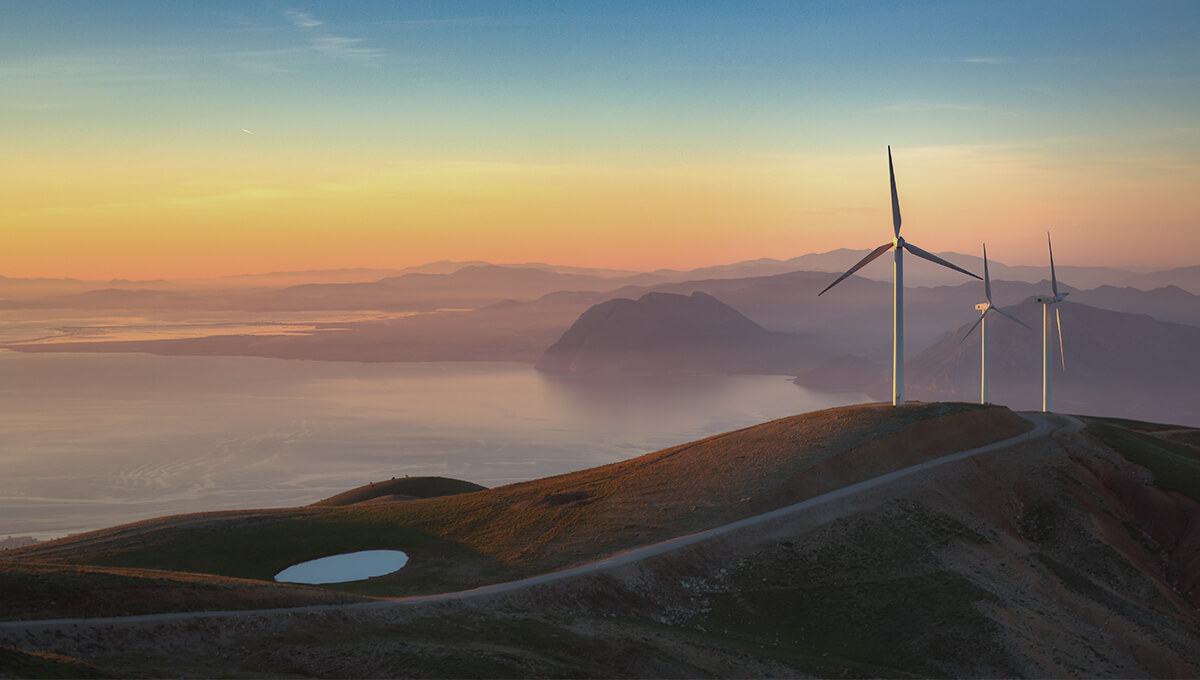 Africa remains the least developed continent in terms of electrification. However, this situation is changing with the launch of many projects.
Whenever the International Space Station passes over Africa at night, French astronaut Thomas Pesquet sees blinking lights at the top and bottom of the continent, with the countries in between in the dark. According to the United Nations Development Programme (UNDP), Africa, home to 15% of the world's population, accounts for only 5% of the end consumption of electricity, leaving around 580 million people on the continent with no access to electricity. Only a few countries have electrification rates higher than 50% and these are mainly in North Africa (99%) and Southern Africa (77%).
Other figures point to this disparity: on average, Africans (excluding South Africans) consume only 162 kilowatt-hours (kWh) a year per person compared with 7,000 kWh for people living elsewhere in the world. Even worse, Africans pay an exorbitant price for this scarce resource.
For the International Energy Agency (IEA), this situation is due to "a glaring lack of electrical infrastructure." The electrification rate in sub-Saharan Africa, for example, is only 32%, and it drops as low as 14% in rural areas. According to the African Development Bank (ADB) these energy shortages and recurring power cuts cost the continent 2% of its GDP.
Thanks to the know-how of its Omexom brand, VINCI Energies is leading electrification projects in Africa from its base in Morocco.
A colossal effort
Improving access to electricity is a key issue of Africa's sustainable economic development, facilitating access to education and healthcare services and, more generally, improving the quality of life throughout the continent. From this perspective, the net demand for electricity in Africa is projected to triple between 2010 and 2030, according to the International Renewable Energy Agency (IRENA). As a result of this growing need, electricity production capacity must be boosted from 140 to 250 or even 480 GW.
VINCI Energies' efforts are set against this backdrop of access to energy and development for the African continent.
"VINCI Energies has undertaken an initiative both to reinforce and diversify activities in the existing subsidiaries, to create new subsidiaries in a handful of pivotal countries on the continent and actively position itself on major electrical infrastructure projects such as inter-connection between power grids and energy production. Essentially, we can do this thanks to our proximity with our main partners, operators, and energy infrastructure developers. VINCI Energies, through its OMEXOM brand, is providing know-how and skills in production, transport, and energy distribution," states Abdellah Sabri, Deputy Managing Director of VINCI Energies in Morocco.
Diversifying energy sources
Reaching the development objectives of the continent requires energy diversification. In fact, fossil energy still dominates electricity generation in many countries, such as Ivory Coast or Senegal. But other petroleum and gas-producing countries have trouble exploiting this great potential. Nigeria and its bordering countries can count on gas plants, whose cost of construction is low and which can deliver high performance thanks to the West Africa Gas Pipeline.
But Africa can also count on renewable energy sources which have major development potential on a continent where wind, sunshine, and water are abundant: wind power in the north-east of the continent, plentiful sunlight in the Sahel that is favourable to solar energy, geothermal energy in the east of the continent, and hydroelectric power in Central Africa. States are aware of this natural abundance because, according to IRENA, around half of all African countries have initiated studies to assess natural resources that may be exploited for energy production. Hydroelectricity is a major resource, but less than 10% of its potential is exploited due to high costs and time-consuming implementation efforts.
Interconnecting networks
Pooled energy-development efforts among African countries as part of network-connection projects, will result in more effective use of resources. The Organisation for the Development of the Gambia River connects Gambia, Senegal, Guinea-Bissau, and Guinea with Mali, Mauritania, and Senegal, using 225-kV networks. The Organisation for the Development of the Senegal River and the CLSG project involving Ivory Coast, Liberia, and Guinea are leading similar efforts. "Apart from these paranational organisations, other bilateral interconnection network development plans have been put in place, this is particularly the choice made by certain East African countries such as Djibouti and Ethiopia," adds Abdellah Sabri.
Improving governance in the sector
The African continent's energy revolution is under way. It could not have happened without large-scale mobilisation of all players at both regional and international levels. National governments, project developers, funders, and builders must deploy all of their know-how as well as their technical, human, and financial resources.
National governments in Africa that are active in the energy sector are aware of this potential; consequently, they are increasing initiatives, particularly those headed by the African Union, to put in place regional structures – "Power Pools." At present, there are five (COMELEC: Comité Maghrébin de l'Électricité; EAPP: Eastern African Power Pool; PEAC: Pool Énergétique de l'Afrique Centrale; WAPP: West African Power Pool; SAPP: Southern African Power Pool). The purpose of these pools is to take advantage of economies of scale made possible by the sharing of electricity reserves.
All these projects will allow millions of people to have access to electricity so that a part of Africa is no longer plunged in darkness.
KEY FIGURES
Population: 1,200 million in 2014; 2,400 million in 2050; 4,000 million in 2100
46% of the world's population with no access to electricity lives in Africa
Between 260 and 400 million people will still have no access to electricity in 2050
32% of the population in sub-Saharan Africa has access to electricity; that figure is 99% in North Africa
Source: "Energy in Africa in 2050," Association for the Development of Energy in Africa and Eurogroup Consulting
18/04/2017