BIM is set to conquer Facility Management
Reading time: 3 min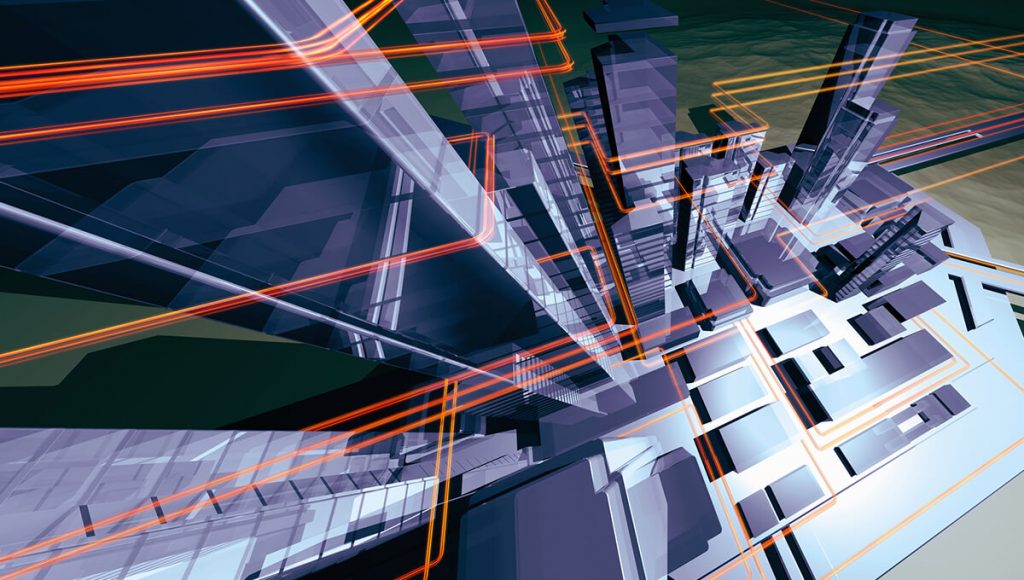 Augmented maintenance, new features, new uses, improved performance – Building Information Modelling (BIM) has made quite an entrance into the operations process.
How far will BIM go? Building Information Modelling, which is now widely used by contractors, design and study offices, architectural firms, and construction companies, has taken a further step along the building value chain. This 3D modelling tool, which enables the sharing of information around a digital model, has been ushered into the field of building operations processes. Welcome to the era of BIM FM: Building Information Modelling for Facility Management.
The first large-scale application was implemented by VINCI Facilities with Thales at its Vélizy-Villacoublay site in the Yvelines (France), with participation from Foncière des Régions (the owner of the building) and VINCI Construction France. This is a 49,000 m² space designed to test and assess BIM FM functionalities, establish prerequisites, evaluate impact, and envision new applications.
And the results are plain to see. Digital modelling fosters augmented maintenance, with gains both in terms of technical operations and performance. Less time is spent on technical activities, there is minimal inconvenience for occupants, and operators enjoy greater autonomy. In addition, there is more accurate costing of services and works, as well as a more detailed monitoring of technical facilities.
"Digital modelling optimises maintenance operations for managers and provides new purposes for users"
"Digital modelling optimises maintenance operations for managers and provides new purposes for users," states David Ernest, Innovation & Energy Director, VINCI Facilities.
The most immediate potential uses include geolocation for the purposes of technical management or the delivery of services to occupants, dynamic space management, space planning, asset management, and thermal simulations (for optimal energy efficiency).
New uses require new skill sets. New professions will emerge as BIM FM takes hold, including BIM FM manager (ensuring the validity of data for the FM, owners, and occupants), BIM FM modeller (overseeing updates to the digital model), and assistant to the BIM FM project owner (responsible for integrating BIM in the property management process and in pre-project phases).
"BIM FM will not only give rise to new employment positions, it will revamp our industry, integrating more data and information, more detailed analysis, and more accurate calculations. It will also allow us to apply our expertise more widely and across the building's life cycle," as points out David Ernest.
11/10/2016