Chief resilience officer, new key figure for cities in the making
Reading time: 4 min
To address the climate emergency, big cities are appointing chief resilience officers – a new key role for cities facing new challenges. Paris and Mexico City are two cases in point.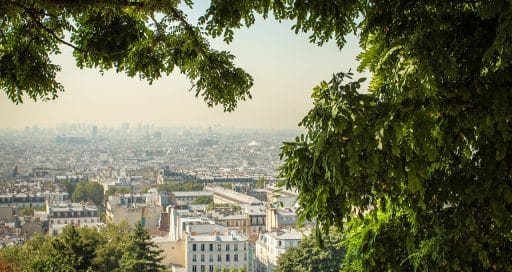 The recurring heatwaves experienced in Europe during the summer of 2019 serve as a stark reminder that climate change, particularly in terms of the effect it has on the lives of city dwellers, can no longer be tackled on an ad-hoc basis by the authorities. "Exceptional events" have now become a regular occurrence in cities worldwide. And their impact is likely to become more of a problem given the growth of huge cities. Indeed, more than 50% of the world's population lives in urban areas, a figure that will reach 70% by 2050, says The Guardian, a British newspaper.
This increase is all the more worrying since cities not only have to deal with climate change but also economic instability, social inequality, migration and resource scarcity.
To meet these new challenges, cities are starting to develop a comprehensive strategy that closely interlinks ecology and resilience, focusing on the capacity to withstand climate-related shocks. And a new role, that of chief resilience officer (CRO), has been created to drive the strategy. It's a position devised by the non-governmental organisation 100 Resilient Cities (100RC), which was launched in 2013 by the Rockefeller Foundation.
The skills required to be a chief resilience officer include enterprising spirit, innovative drive and the ability to get diverse stakeholders to work together
The ambition is clear: to help cities deal with increasing urbanisation, globalisation and climate change, all of which result in "recurring stresses" such as water and air pollution, social inequality and economic crisis.
Oasis project in Paris
The number of CROs appointed in large cities is today estimated at around 100. Paris is one such city, where resilience is coordinated by Sébastien Maire. In an article in the Le Monde newspaper, he explains his vision for the "general delegation for ecological transition and resilience" that he runs: "Climate policy can no longer be split into separate silos – housing, transportation, food, security, supply, etc."
The "Oasis" project, one of the initiatives launched by Maire, "is about turning school playgrounds into oases, or cool areas, by replacing asphalt with lighter innovative materials that limit solar radiation, and setting up fountains and educational gardens." Sound anecdotal? Not according to Maire who quotes two figures: Paris is set to experience at least 25 days of heatwave by the end of the century and heat events with temperatures of 55°C in the shade between now and 2050.
Another initiative in Paris involves the development of "resilient roads", designed with porous and permeable materials, types of pavement that help combat the heat island effect, and more trees.
Holistic approach
Michael Berkowitz, president of 100RC, addresses another example of a resilient city in a different continent and on a larger urban scale: Mexico City. Since the 1950s, the population of this North American megacity has shot up from 3 million to 21 million, with around three million people living in informal settlements. "The proliferation of these informal settlements has greatly exacerbated the risks of shocks, as earthquakes, long-term water shortage and land subsidence impact them at a greater rate."
To build resilience, Mexico City is starting to establish links between the various problems. For instance between informal housing and economic inclusion, and building codes and water aquifers. The goal is not just to "survive a possible disaster but to adapt, grow and thrive," points out Berkowitz.
In order to successfully develop then implement a resilience programme, CROs must work across city departments, stresses the NGO. This applies to all disciplines, whether transportation, energy, healthcare or education. Indeed, the CRO skills listed by 100RC include enterprising spirit and the ability to innovate and to get diverse stakeholders to work together – not just government officials but also, crucially, the private sector, NGOs, associations and civil society.
12/03/2020