Combating planned obsolescence – rethinking our relationship with technology?
Reading time: 7 min
An article by our partner site Usbek & Rica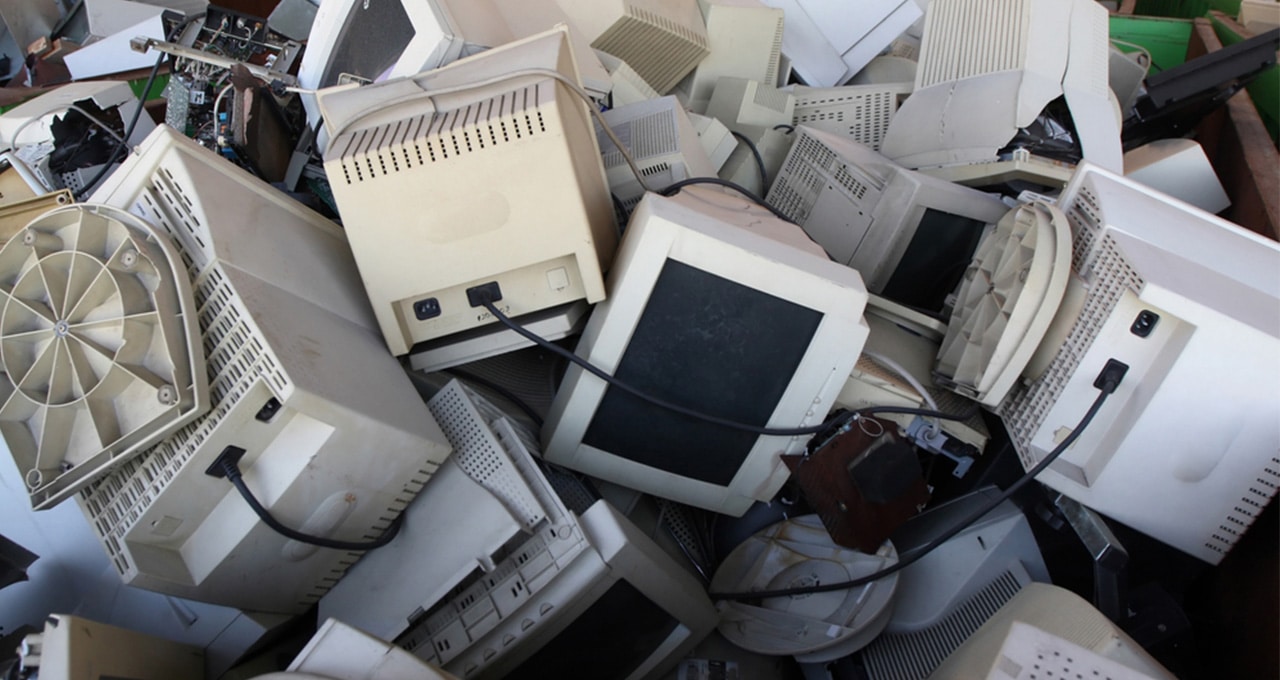 Changing a smartphone every two or three years because the battery cannot be replaced, the Android version is obsolete or the screen is defective seems to have now become the norm. Is this a foregone conclusion? Not necessarily.
Many people claim that electrical devices malfunction after a short period of time as the result of "planned obsolescence" – i.e. the practice of specifically and deliberately designing them not to last. Planned obsolescence has serious economic (overproduction, overconsumption) and ecological consequences (electronic waste recycling, often harmful, remains a challenge that is poorly addressed, if at all).
Growing awareness?
"I am not certain that people are aware of planned obsolescence. They notice of course that their devices don't last long, but most people have not grasped the fact that manufacturers are deliberately limiting the life span of their electronic goods," says Nicolas Bard, founder of Make ICI, a collaborative community-based network of makerspaces that sets up workshops (fablabs) in city centres to provide industrial machines and co-working spaces.
In a nutshell, obsolescence is a fact of life, but it doesn't need to be "planned". And most users have no doubt resigned themselves to systematically and frequently replacing their electronic devices and appliances.
On the legislative front, however, the planned obsolescence approach is now in the crosshairs of the authorities. In July 2017 the European Parliament adopted a resolution calling on the European Commission to legislate. "Products with built-in defects designed to cause them to break down and ultimately cease to function after being used a certain number of times serve only to create consumer distrust and should not be allowed on the market," said the text, with a reminder that "as the circular economy develops, further steps must be taken to encourage the reparability, adaptability, upgradeability, durability and recyclability of products, in order to extend the lifetimes and the useful life of products."
Although this approach is not yet reflected in a duly enacted European law, a number of countries have taken proactive steps to implement it. In October 2018, the Italian competition authority fined Apple and Samsung €10 million and €5 million respectively for "unfair commercial practices". The word "planned obsolescence" was not mentioned directly, but it was the issue addressed, as the two companies had encouraged users to install software updates on their smartphones that caused the devices to seriously malfunction and significantly reduced their performance.
Orchestrating the resistance
For Nicolas Bard, "the word obsolescence is not widely used and resistance remains confidential," but it is happening.
A new kind of manufacturer, such as Fairphone, which produces a smartphone that is "modular and designed to last," is attempting to democratise principles of circular economy, recycling and component reuse. In Switzerland, manufacturer Why!, which is entirely focused on sustainable and ecological development, makes computers that can be expected to last for about 10 years and in which "every component (apart from the motherboard) can be replaced with a screwdriver in less than 15 minutes."
Other initiatives are designed to help consumers lengthen the lifespan of their devices. iFixit, a sort of DIY Wikipedia, contains tens of  thousands of videos and tutorials explaining how to repair more than 13,000 models of telephones, cameras, vacuum cleaners and other devices and thus avoid landfilling. In a sign of the times, Fnac-Darty recently added a "computer reparability note" to its product sheets.
Information campaigns are also being carried out and the authorities are being lobbied. In France, the HOP ("Stop Planned Obsolescence") association is taking a wide variety of steps to draw public attention to the issue and bring about change. It describes its mission as "raising awareness of planned obsolescence, combating it in the courts, engaging citizens and encouraging policy makers and private-sector decision-makers to support best practices." The association set up a "Durability Club" in November 2018 to bring together "companies that undertake to lengthen the life span of their products."
Repair culture
The fact that manufacturers may be engaging in planned obsolescence does not, however, let consumers off the hook. Obsolescence can also be "psychological or cultural: products can 'go out of fashion' when new products are rapidly introduced and advertised as being better," says HOP. The latest iPhone may be sexy, but do you really need it?
Some argue that it is possible to "reverse planned obsolescence" by spreading and democratising a "repair culture" designed to lengthen the life span of electronic products. "France has long had a strong repair culture. Many people here are do-it-yourselfers who repair their own homes, furniture, gates and so on. They don't shrink from such work, and the availability of large DIY chain stores makes it easier," says Nicolas Bard. "We need to extend this repair culture to digital and electronic devices. It is a matter of skill and information, but it is feasible."
And the struggle seems to be under way, at least in certain countries. In Canada there is an effort to "combat planned obsolescence, one repair at a time," notes Le Devoir. "Contrary to what manufacturers often claim, nearly everything in an iPhone can be repaired – even motherboards, reputed to be beyond repair – but few people are aware of that fact," says Johathan Belleteau, co-founder of iPhoenix in Montreal, which specialises in repairing smartphones and tablet computers. In Montreal, practical workshops and informal gatherings of citizens called "Repair cafés", where people come to help each other repair everyday objects of all kinds, are organised six times a year.
But combating planned obsolescence can go beyond than simply repairing products. Insertech, an association founded 20 years ago in Montreal, offers induction programmes to offer unemployed young people a way to find work repairing and recycling reconditioned computers and reselling them at affordable prices. "IT can be social and environmental," says the association.

Since 2010, Usbek & Rica has reported on the upheavals of our times across all areas. Through its quarterly magazine, digital media, and events and through its work to support companies and municipalities, Usbek & Rica has pursued its goal of democratising knowledge and bringing people together to face the major issues of the future.