Connection achieved in record time thanks to customised cabling
Reading time: 3 min
Mission accomplished: EITF Réseaux had to contend with the harvest season when pulling the thick cables that would connect a set of next-generation wind turbines in the fields near the town of Cambrai in northern France.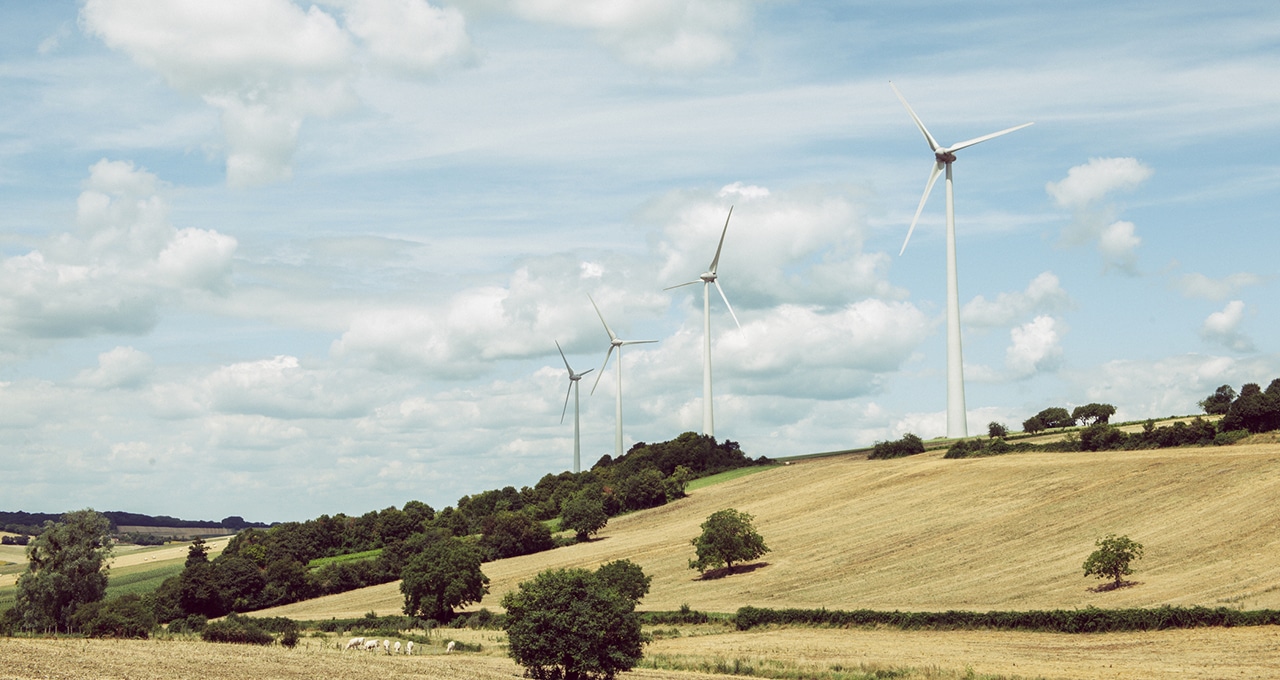 In the summer of 2017, Michel Moretto would watch the wheat swaying in the wind, keeping an eye on the sky, impatient to see the combine harvesters appear. This would signal the start of an extraordinary race against time… a race in which his business unit, EITF Réseaux (VINCI Energies), would have just a few weeks to pull the connection cables for nine 3.3 MW wind turbines through fields in the Cambrai area (Hauts-de-France region).
An original feature of the project was that the works had to be launched once the harvest period was over, and completed without fail at the end of August so as to make way for the company assembling the turbines. EITF Réseaux mobilised again in October to connect the turbines and the substation.
Harvest schedules change depending on weather conditions and crop cultures: "Wheat and barley are not harvested at the same time," points out the manager for the business unit, whose expertise in cable burial was key to meeting the challenge.
EITF Réseaux has been active for a number of years in reducing the visual impact of electrical infrastructure in the region by undergrounding cables and removing poles. It also operates in the urban lighting sector. Its sound knowledge of local conditions and partners was a real advantage, believes Moretto.
The wind turbine project owes its success to precise logistical planning, which meant allocating the right resources at the right time, and to the combination of techniques chosen and implemented. The power required by the wind farm, greater than current standards, involved laying cables with large cross-sections (3 x 400 mm2 and 3 x 630 mm2 medium voltage AL) using specific installation methods.
Trencher, power shovel, and drill
A trencher was used to dig 7 km of trenches in the fields, cutting the ground with its huge wheel and laying the cable simultaneously. The top of the ground up to the substation was dug using a hydraulic excavator in order to maintain distance between the 3 x 400 and 3 x 630 circuits.
Furthermore, a directional drilling technique was used to cross roads. A machine resembling a tunnel boring machine drilled horizontally into the ground, pulling in a section of cable, with two junction boxes on either side of the road. Copper was used to prevent the cables from overheating. The technical solution chosen for the project – the two phases of burial, trenches between the turbines and trenches to the HV substation – "added value to the EITF Réseaux offering," says manager Michel Moretto. The business unit's other strength was undoubtedly its ability to meet the schedule by not letting combine harvesters stand in its way.
17/01/2019