Customization makes urban lighting more competitive
Reading time: 5 min
"Smart" urban lighting saves energy and provides a platform for new citizen services, as examples in New Zealand, New Caledonia, and Indonesia show.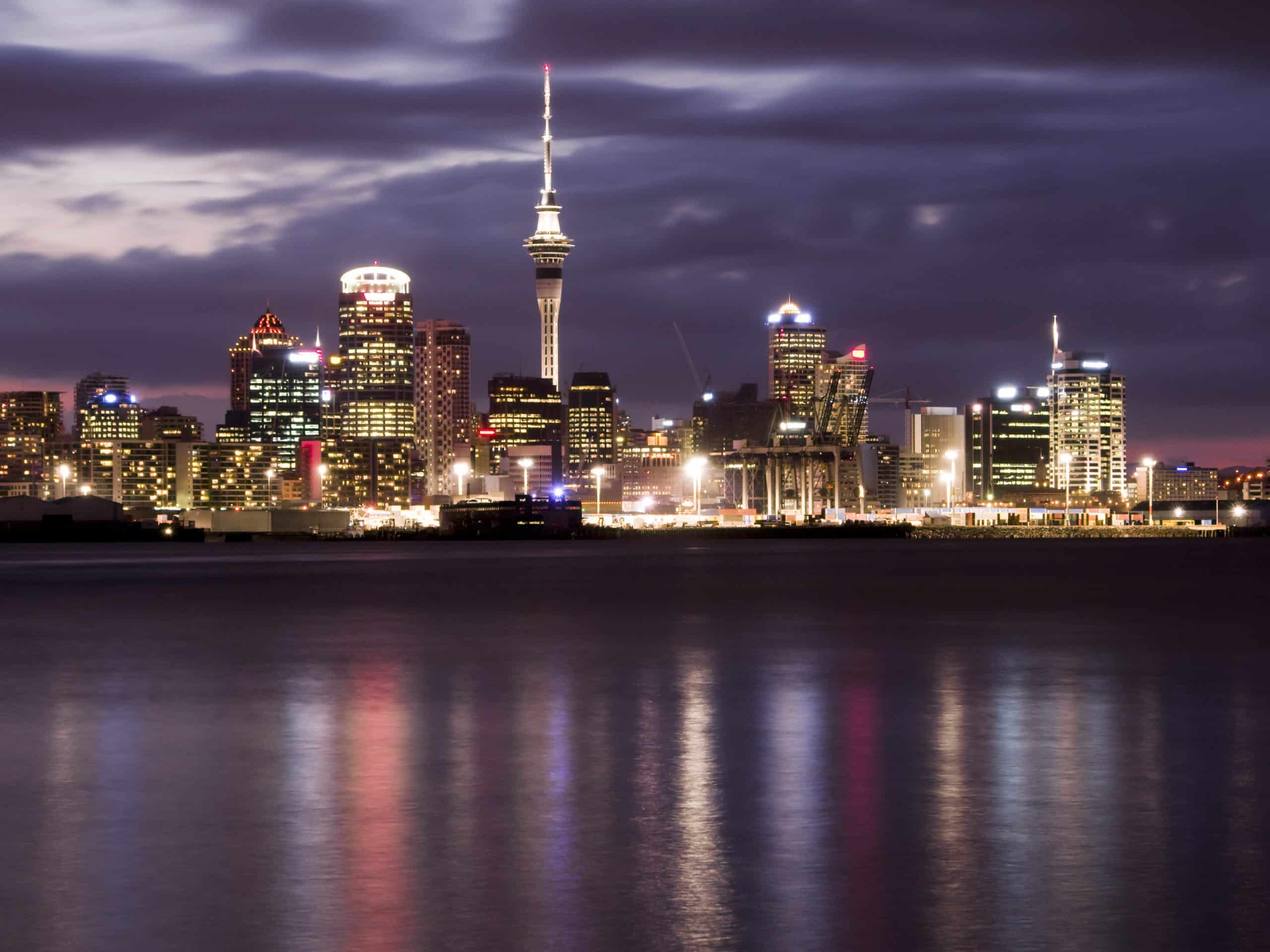 The four cities of Auckland, New Zealand; Noumea, New Caledonia; and Mataram and Bogor, Indonesia would seem to have little in common apart from the experiments in new urban ways of living that they are carrying out as part of their street light renewal projects.
In the Indonesian cities of Mataram and Bogor, VINCI Energies subsidiary Indokomas proposed an urban lighting upgrade project that is "highly innovative from a financial, technical, and contractual point of view," says Charles-Antoine Dassonville, Business Unit Manager at VINCI Energies Indonesia. "The vision we offered the two municipalities extends beyond street light replacement to include security and tourist amenity objectives."
In the bid submitted to the cities, the rollout of a "smart" lighting system pays for itself by generating energy savings of some 70%, with a payback period of less than five years. To draw up and support this significant promise, Indokomas, supported by Omexom (VINCI Energies) experts, showed that the cities' electricity bills, based on an estimate drawn up by the supplier, were not consistent with their actual consumption, due to a lack of detailed metering. "Smart meters installed by consumers will collect and transmit real-time consumption data that can serve as evidence to challenge the supplier's estimate," said Charles-Antoine Dassonville.
Reducing the energy bill
In Auckland, New Zealand, where Omexom is supporting local company Electrix, the network operator, Auckland Transport, is pursuing a similar goal – modernising the lighting system while generating savings. "As in Indonesia, the technology we rolled out when replacing conventional street lights with LED luminaires enables the operator to pay only for the electricity actually used," says Electrix Business Development Manager Arie Estrin.
The solution Electrix installed comprises geo-located controllers that communicate with the central system. This makes it possible to reduce consumption by adjusting light levels to match requirements. Arie Estrin says that in this particular case, dimming street lights during off-peak traffic periods generates savings of some 40%.
A global-local alliance
In addition, he says, the life span of LED luminaires – more than 20 years – also results in less work for maintenance teams and thereby generates further savings in the medium term. "Already this summer, we found that the amount of time one of our maintenance teams spent working had been halved," says Arie Estrin. In Auckland, the contract won in 2015 by Electrix with the help of Omexom covers maintenance of 37,000 light points and the replacement of some 9,000 street lights by June 2018.
Drawing up a lighting master plan makes it possible to produce an energy performance contract
"The size and expertise of Omexom were the decisive factors in preparing and signing the contract with Auckland Transport," says Arie Estrin. Omexom Business Development Manager Alain Guillaume confirms the increasing complexity of urban lighting energy efficiency contracts and the advantages of combining global expertise and local operations.
This is backed up by the examples of Indokomas in Indonesia, and Cegelec Nouvelle Calédonie, which won the maintenance contracts in Noumea and Dimbea covering 11,000 light points.
 The use of CityApp, the group's operation and maintenance support software, was a significant advantage in winning these contracts and facilitates the day-to day work of the Cegelec teams in New Caledonia. Data collected by CityApp were also used to design an energy efficiency contract that cuts consumption by 40% as part of a lighting master plan drawn up by the Cegelec and Omexom teams in Noumea.
Behind the lamp bulb, Wifi
In addition to cost savings and greater lighting efficiency, cities gain a further benefit with the advent of smart luminaires, which form a de facto urban area communication network. In Bogor and Mararam, says Omexom Business Development Manager Alain Guillaume, the proposed BIM City hypervisor is aimed at improving luminaire maintenance, operation, and control to start with but can then be rapidly upgraded to incorporate other connected urban equipment such as Wifi hotspots or electric vehicle charging points and form a link between smart lighting and the smart city. The BIM City hypervisor also supports data collection, processing, and utilisation to offer further services for citizens and city managers.
In Indonesia, Indokomas is working along these lines by including a "smart city lab" in its proposal, this is an area of connected streetlights providing such services as Wifi, USB outlets, dynamic information boards, and light and sound animations that citizens can control from their smartphones.
The use of this space will provide input for the dialogue between city authorities and citizens in both Mataram and Bogor, and may lead to the introduction of new services. "With open, interoperable systems," says Alain Guillaume, "VINCI Energies can offer cities customised infrastructure." Lighting introduces "smart" infrastructure that cities can subsequently extend to include further services.
19/03/2018