Ecologists promote biodiversity in property projects
Reading time: 3 min
Wildlife preservation is increasingly being taken into consideration in the property sector, which is seeking to find more ways to add value to assets.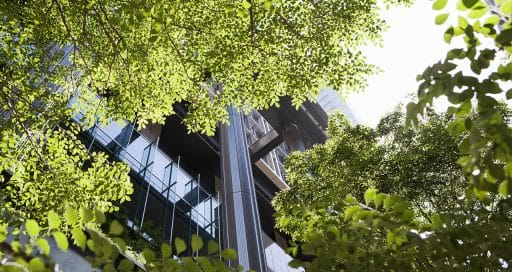 The main environmental issues being addressed in the property sector today revolve around energy and carbon. Initiatives taken by players in the sector to reduce emissions from the built environment are aimed not just at complying with the orders in the so-called "tertiary decree", issued in line with the Grenelle II and ELAN laws (1), but also at adding value to assets.
There are a whole host of sustainable performance certifications in the property sector today, including HQE, BREEAM and WELL. But the price of success is that the standards no longer have the same power of differentiation for the market.
Biodiversity and certification
Other standards and labels have recently been introduced, which validate the compliance of commercial buildings with biodiversity conservation requirements. These include Effinature, a label delivered by the Irice group, and BiodiverCity, issued by the International Biodiversity & Property Council, which brings together urban, property and environmental stakeholders.
"We support our clients with biodiversity conservation at the design, construction and operation stages"
While there are very few regulatory constraints relating to biodiversity in property at present, an increasing number of players in the sector are hiring ecologists – engineers specialised in identifying, forecasting and analysing the impact of human activity on the environment and biodiversity.
"We support our clients with biodiversity conservation at the design, construction and operation stages," explains Chloé Chary, ecologist at Greenaffair, an engineering consultancy that has been working in the environmental field for 20 years and a pioneer in environmental certification in France.
Green passages, dark corridors and wall biotopes
Biodiversity concerns are primarily being met in the commercial property sector, whether in construction or refurbishment, through greening initiatives. These might involve installing green areas outside buildings, where plant species can grow freely and which naturally attract a whole range of insects and birds. Or creating ecological corridors, in other words green passages between two biodiversity reserves. At night, these paths can turn into dark corridors, free from artificial light, in order to protect bats, a protected species.
Another solution is to "green" terraces, rooftops and walls.
The idea is to open buildings up to the external environment, creating areas dedicated to wildlife such as bee hives, bird boxes and welcoming habitats for insects.
"We recommend reclaiming certain types of timber from worksites, trunks from felled trees or pallets, to turn them into drilled logs, bundles of sticks or bug hotels," adds Chloé Chary.
This input from ecologists improves resilience in buildings as climate change becomes more of an issue, but it also enhances the sustainability of assets by addressing the increased role that wildlife preservation is playing in decision-making in the urban property sector.
1 The Grenelle II law is an environmental law and ELAN is a law to reform housing, planning and digital technology.
18/03/2022