Germany speeds up waste treatment thanks to digital technology
Reading time: 4 min
Ambitious waste recycling targets go hand in hand with time-consuming red tape that could be cut by digitising processes. German businesses are speeding things up by adopting digital solutions like those proposed by Axians.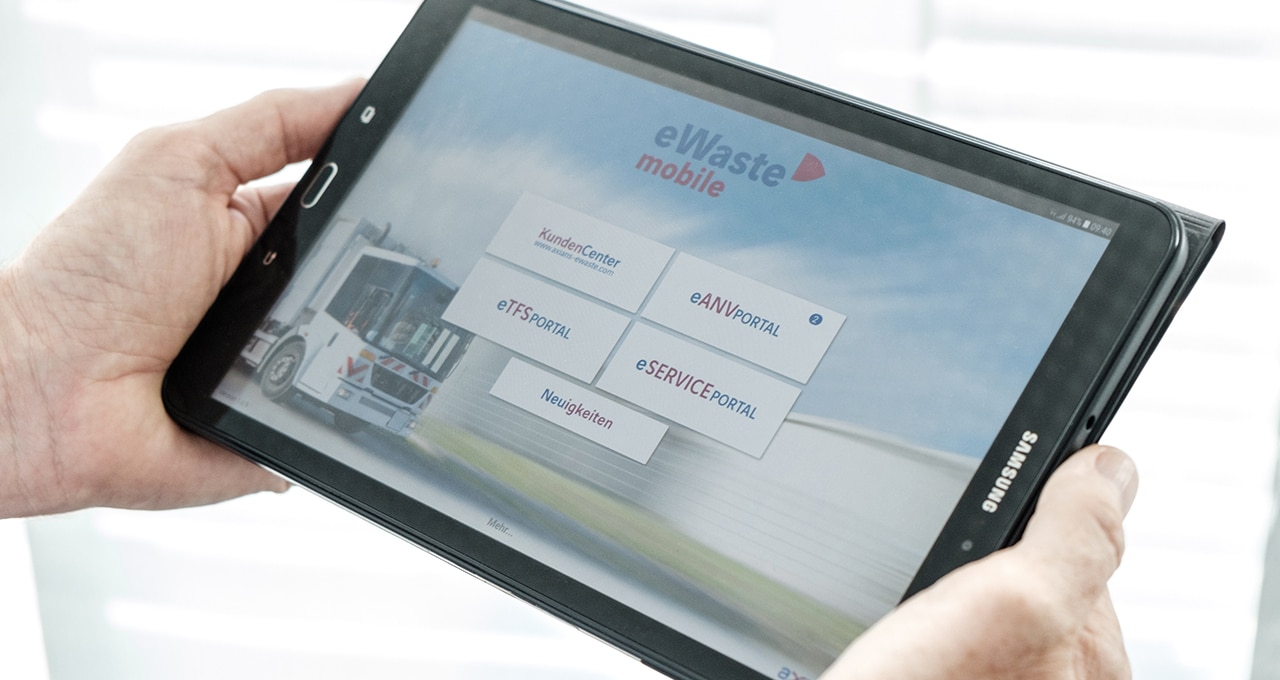 Germany strives for excellence when it comes to waste management. Giving products and used materials a second life is a priority for Berlin, with respect both to industrial and household waste. The 2018 recycling rate for municipal waste was close to 60%, a very good score considering the 2020 target of 50% set by the European Union.
But this concern for the environment brings with it very strict regulations and sometimes complex and time-consuming procedures that involve going down traditional bureaucratic routes based on paperwork, multiple photocopies and postal correspondence. In this area in particular, the digitisation of documents and procedures leads to tangible gains in terms of time and money savings and increased reliability.
Alexander Marschall, product manager at Axians eWaste (VINCI Energies), which specialises in waste management software solutions, clarifies the evolution of waste treatment in Germany and the leverage that digital technology represents in a process that has become anything but linear.
Cumbersome red tape
Today, the waste sorting process involves carefully distinguishing between waste to be disposed of, materials to be recycled, and raw materials to be re-used. The disposal of non-recyclable waste is highly regulated. Various registrations and certifications apply to private and public players: industries, waste producers, carriers, waste disposal and recycling businesses, as well as public authorities.
Businesses treating hazardous products are obliged to report the waste to the competent authority and obtain authorisation, which sometimes means supplying up to 8 pages of documents in several copies, says Marschall in a blog. And each time waste is moved, a 6-copy consignment note must be signed by all the players in the disposal process…
This obstacle course becomes tougher still when waste is shipped across borders. The authorities of transit countries also require their share of paperwork: origin of materials and products, insurance certificates, various declarations, etc. In total, around 20 documents need to be produced.
Reliability of digitised data
The large quantity of documents and the disruption involved in switching between different media, for example transcribing a telephone request onto a paper form then inputting the details into a computer, represent a waste of time. Furthermore, the process lends itself to data transfer errors and typos, which can lead authorities to believe that a shipment of waste has been dumped illegally! And offences can be costly to waste carriers who are legally responsible for the materials in their care until disposal, which they must prove with a certificate.
The digitisation of the process increases data reliability and, as a result, legal certainty, while at the same time cutting processing times and costs
In this respect, the digitisation of the entire set of processes increases the reliability of data and, as a result, legal certainty, while at the same time cutting information processing times and costs both for waste producers as well as for recycling and disposal businesses.
Germany is moving in the right direction: an electronic record procedure has been a legal requirement for hazardous waste since 2010. All documents must be processed 100 % digitally so as to eliminate disruption in switching from one media to another and to ensure the integrity of information from the start of its journey to the end.
A European standard?
Several tens of thousands of businesses are concerned by this requirement, and a number of them rely on the eANV portal to implement it, an eWaste platform from Axians, which can be used to complete the whole administrative process: registration, certification, compliance with legislation, authentication, and electronic signatures.
In the same range of IT solutions for waste management, the eTSF portal greatly simplifies cross-border movement. "International exchanges could become even smoother if eTSF were to be adopted by Europe as a new standard," says Alexander Marschall, quoting testimonials from German businesses using eWaste processes.