GUTENBRaiN brings agility to industrial documentation
Reading time: 3 min
In partnership with Actemium Oil & Gas Maintenance, Axians Portugal developed GUTENBRaiN, a data extraction tool powered by artificial intelligence designed to optimise industrial documentation.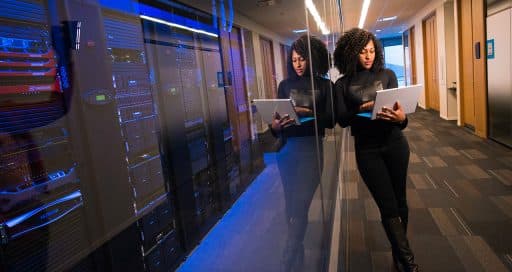 The VINCI Energies business unit Actemium Oil & Gas Maintenance specialises in maintenance engineering for facilities under construction. Its work involves processing thousands of documents collected from suppliers and constructors to provide all the data required to populate the maintenance management software.
"To find the relevant information, we have to process thousands of documents, which is very time-consuming," explains Cédric Morel, Business Unit Manager of Actemium Oil & Gas Maintenance. "We therefore contacted Leonard, the VINCI innovation platform [see box for details] in search of a solution based on artificial intelligence. As we had no programming expertise in our team, Leonard put us in touch with Axians Portugal."
And with that, the GUTENBRaiN project was born, developed through the Leonard AI programme. This new solution will enable Actemium teams to manage all the documentation for an installation via a web interface. It offers four main functions: data uptake, knowledge base creation, document version management, and a digital engineering interface.
Optimising the time taken
The main challenge was to develop a solution capable of recognising specific character patterns in all kinds of documents (PDF, images, scanned documents, etc.) and of processing thousands of documents in a short time.
Mission accomplished, according to Hugo Dionisio, Head of Data Driven Business at Axians Portugal, "The software can now produce detailed reports, including equipment lists filtered by various criteria to facilitate asset inventory, assess criticality, analyse the equipment procurement strategy, plan maintenance schedules, etc."
For a standard maintenance engineering contract, the time saving is 16,000 hours
The benefit of GUTENBRaiN is that it removes the need to open each document manually one by one, and automatically incorporates modifications to documents. "This saves a lot of time that we can devote to tasks with higher added value," says Cédric Morel from Actemium Oil & Gas Maintenance.
In practical terms, for instance, "For a standard maintenance engineering contract, we have to process around 50,000 tags. With this solution, we can save 20 minutes per tag, which adds up to a total of 16,000 hours per project."
Axians Portugal, meanwhile, is exploring new vertical segments within VINCI Energies, such as chemicals manufacturing, energy and infrastructure, that may benefit from this solution. Hugo Dionisio adds, "We are in contact with different Omexom and Actemium entities to develop partnerships and launch some initial operational implementations."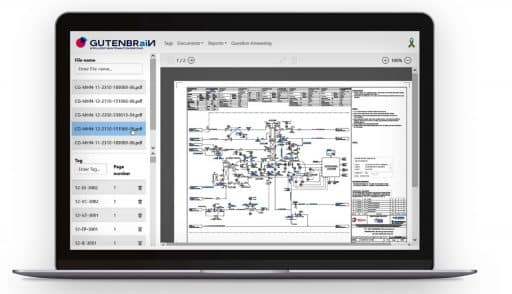 ---
Leonard – accelerating innovation
Launched in July 2017, Leonard is the VINCI Group's future-oriented innovation platform. Its mission is to meet some of the greatest challenges in the VINCI Group's business areas, such as the digital revolution, the acceleration of innovation cycles, and environmental transition. In a changing world, Leonard detects trends, supports innovation, and brings together key contributors to the future of cities and regions. The platform supports entrepreneurs through four programmes tailored to projects from VINCI employees and business units, startups and innovative companies: Seed and Catalyst for external startups, and Parcours intrapreneurs and Parcours IA for VINCI Group entities.
---
16/06/2023