How microServiceBus.com simplifies IoT management
Reading time: 3 min
Axians offers industrial customers a cloud-based platform that enables them to monitor and manage the growing complexity of IoT system and the data generated by these.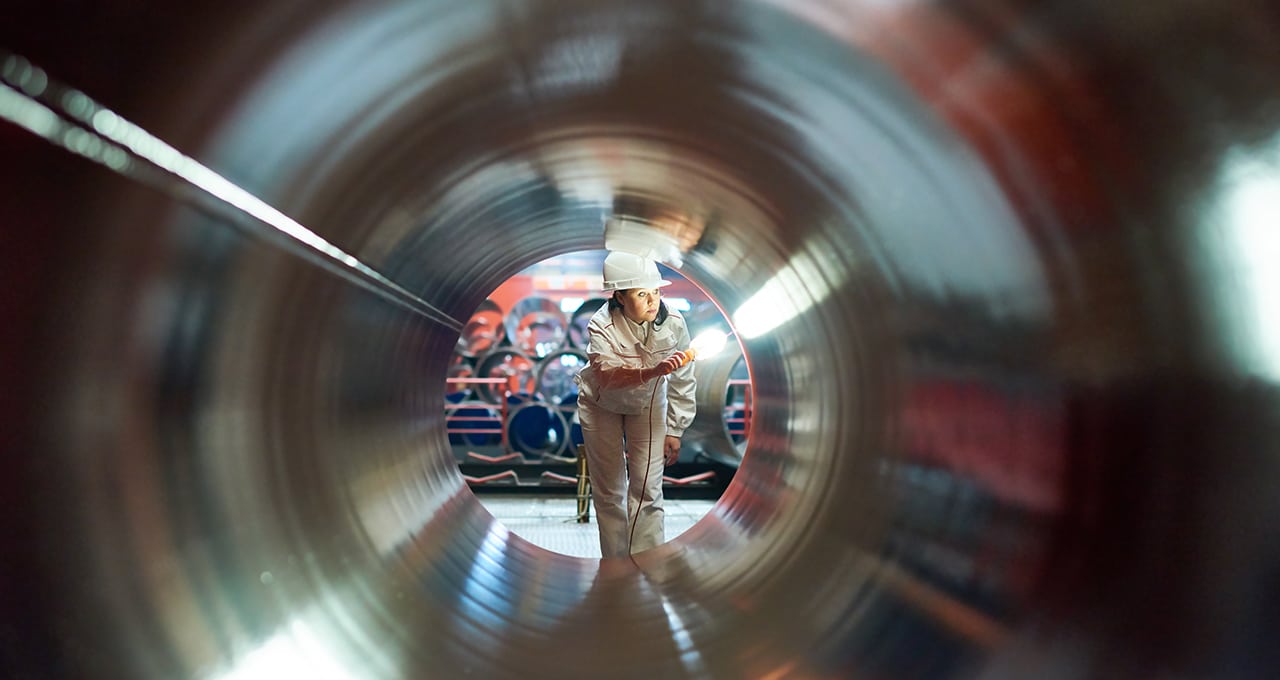 Sandvik is a Swedish company that supplies the metalworking industry with all kinds of materials and technologies such as highly specialized metal applications and cutting tools, to mention just a couple. For instance, it manufactures tubes for use in industrial processes requiring high component reliability. Quality monitoring of these tubes is obviously of key importance.
"The choice of a platform that is able to operate independently of your hardware choice is all-important"
To optimise production monitoring, Sandvik has rolled out a one-of-a-kind digital system: "Large numbers of sensors that measure a variety of parameters – particularly temperature and vibrations – are placed inside the tube walls," says Jan Hellgren, IoT Strategy Director at Axians (VINCI Energies), who helped the Swedish company to set up the system. The sensors continuously transmit data to the cloud using edge computing technology, which enables usage of the data for local process steering as well.
Overcoming silos
The system uses the microServiceBus.com (mSB) platform, a solution managed by Axians IoT Operations. This is a complete IoT device management suite that meets the requirements set out for the Sandvik monitoring system: a very large number of sensors processing data of different types. "mSB makes it possible to flexibly manage a whole range of IoT sensors," says Jan Hellgren. "It is an ideal platform for customers who" [like Sandvik] "need to handle several use cases."
In addition, mSB makes it possible to process different data sources even though they are of different generations and speak a variety of modern or legacy protocols. Often, a customer will fear using the major Cloud IoT providers for risk of "vendor lock in".
"This is something that becomes less cumbersome with mSB," says Jan Hellgren, "since the platform is integrated with five of the main IoT data concentrators available in the market, such as Microsoft Azure, Amazon AWS and IBM Watson."
"One of the main advantages of mSB," says the Axians IoT Strategy Director, "is that it overcomes siloing by operating and communicating across the board." "One infrastructure, many use cases" as he puts it. It works on the majority of peripheral platforms such as MBed, Docker, Ubuntu Core, Yocto, and Buildroot. And it easily integrates systems such as ServiceNow, Cisco Jasper, GitHub, and Azure DevOps.
microServiceBus is a solution to the problem that has arisen with rapid IoT market growth, with new devices and gateways being brought into operation at an increasingly fast pace. Against that backdrop, "The choice of a platform that is able to operate independently of your hardware choice is all-important," says Jan Hellgren.
15/10/2020