How Vicenza is using data to manage its services
Reading time: 7 min
By using the multiple streams of data generated by sensors, the city of Vicenza in north-eastern Italy has an innovative tool with which to manage and improve digital services and develop new practices.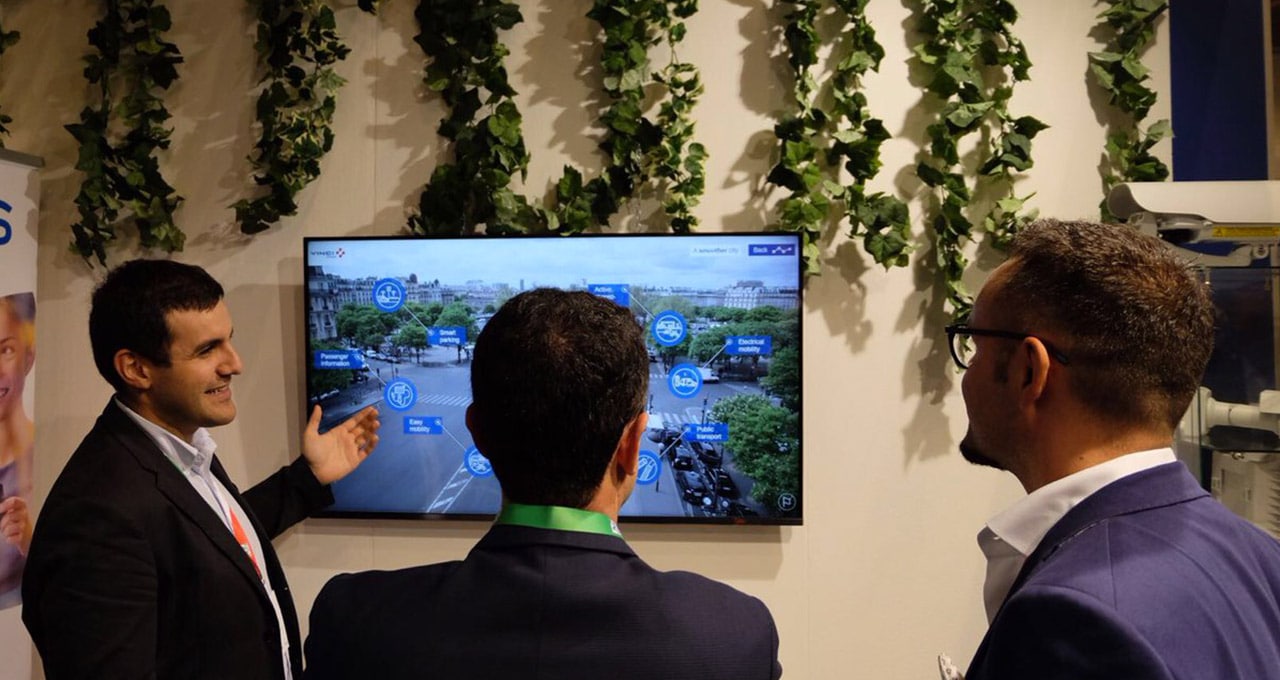 Home to 115,000 people, the city of Vicenza in the Veneto region is currently testing smart city tools. Its goal is to use big data to improve urban flows, traffic management and waste collection, and to foster energy savings in its buildings. The approach seeks to promote citizen and regional collaboration in a way that best meets the needs of institutions, businesses and the public.
AIM Vicenza SpA, a multi-utility company based in Vicenza, which is responsible for distributing electricity and communications services and for managing parking, waste, and public gardens, selected the Italian branch of Axians, the VINCI Energies ICT brand, to test a proof of concept (POC) before extending deployment throughout the city as a whole.
The range of services implemented by Axians Italy, covering car park management, waste collection optimisation, management and maintenance of public buildings, management of traffic-light-controlled junctions, and improvement of public transport, shows the scale of the ambition of elected officials. To deliver these services, a series of sensors that communicate via a LoRaWAN-type LPWAN network were deployed to send data to the city's dashboard.
"In car-parks," says Andrea Troisi from Axians Italy, "car presence detection data provided by a sensor can be used to analyse practices in real time, improve parking efficiency, and generate revenue for the city through an app linked to the parking meter." This improvement in the efficiency of the system also means that drivers can find and pay for parking spaces easily. Users save time while reducing the pollution generated by such car trips.
Waste collected on as-needed basis
Installing sensors in public containers and monitoring the information they provide enables waste to be collected on an as-needed basis, avoiding unnecessary rounds. Moreover, several collections are organised on the same day in cases where events are attended by a large number of participants. Here too, citizens see real benefits in terms of quality of life: the system keeps urban environments clean and limits the rounds made by refuse collection trucks.
In public buildings, the transfer and processing of data relating to temperature, humidity, brightness, and CO2 helps optimise heating, ventilation, and air conditioning systems. Andrea Troisi explains that: "data-driven management helps the city make savings and provides citizens with better living conditions in premises where there is a real microclimate."
This first proof of concept has been a big success for the city's services. "They have seen the very positive impact of these disruptive technologies on their business models and processes," says Troisi. The process has opened up new market opportunities, and indeed large-scale deployment of the tested system will include new areas in the future. For example, passenger counting in public transport systems will improve traffic flow, and smart urban lighting will adapt to the reality of residents' behaviour while at the same time generating energy savings.
Data convergence
The city of Vicenza will eventually have a dashboard that brings together multiple data feeds from various sources. The information system used for the POC is based on open, interoperable technologies, thus facilitating the rest of the project. All of the data collected enables city decision-makers to "identify what levers can be pulled to achieve substantial savings, while significantly improving quality of life for citizens," believes Troisi.
"The reconciliation of multiple and heterogeneous data streams is a key factor in the effective implementation of a smart city approach," says Edouard Henry-Biabaud, business developer at Axians, who stresses however that smart cities are still all too often associated with the digitisation of existing urban services, which are generally organised in silos.
But while this digitisation makes it possible to generate savings by sector, it is not enough to deliver a real qualitative leap forward in the long term. Such a development would mean moving away from a silo mentality towards a broader vision, one that is more representative of the way in which the city functions. This comprehensive vision facilitates an analysis of things to be improved within the region and paves the way for more appropriate decision making, resulting in cross-cutting actions applicable to several urban services.
To illustrate his point, he gives the following example: "In a few days, on the third Friday of the month it will be market day and the weather is expected to be good. It's December and there will be festivities going on. Given the time of year and the weather forecast, will there be an unusually good turnout? Will this lead to a deterioration in the city's air quality? A correctly implemented smart city approach will provide the city's technical services with an overall picture that helps them predict how busy the streets will be and what the pollution level will be. Pollution could be limited by deciding, ahead of time, to adapt waste collection times, change the direction of traffic on certain roads, or allow people to use some car-parks and public transport for free."
The reconciliation of multiple data streams is a key factor in the effective implementation of a smart city approach
To deliver this broad vision, information has to be created by combining a wide variety of data collected from the entire area. The data, which remains secure from collection through to processing, is stored in one place which means it can easily be enhanced. Defining, rolling out, and maintaining data security involves deploying a convergent information system (IS), dedicated to data collection, transfer and storage. The information system is based on standardised, open technologies to ensure the long-term sustainability of investments. IS governance is ensured by the local authority, which bears responsibility for protecting the privacy of its citizens. By owning the information system, the city keeps control over its data and retains its independence with respect to decisions to be made and management of the area that falls within its remit. The convergent information systems deployed by Axians ultimately provide cities with a management tool that delivers either a vertical (by sector) or comprehensive (big picture) vision of city functioning.
But, he adds, it's well and truly the city that's in the driving seat. It's up to the city, with the support of specialists, to make the collected data meaningful in a way that helps it decide on and implement actions needed to improve urban life.