The industry of the future starts with education
Reading time: 4 min
Rapid advances in digital technology are bringing about a change in teaching methods. In order to train future engineers, schools and training centres are reversing their approach to skill acquisition and encouraging learning by doing. Take Edulab and École Polytechnique.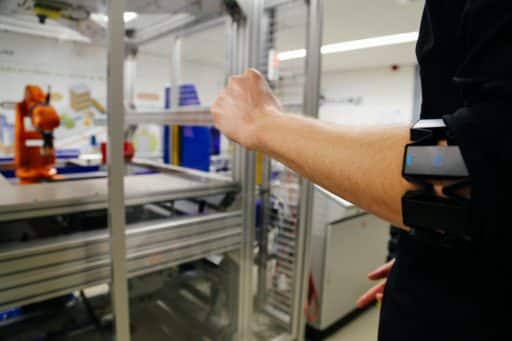 Over the past 40 or so years, technological developments have triggered new learning and teaching processes, ensuring greater horizontality. This gradual and regular shift concerns all sectors and in particular industry: in the same way that the engineer of the future will need to support the development of ever more powerful and autonomous machines, so too must schools and training centres factor in these changes and position themselves at the heart of innovation processes.
Edulab, a subsidiary of Actemium (VINCI Energies) based in Veghel in the southern Netherlands, in the early 2000s anticipated the far-reaching educational transformations arising from the explosion of new technologies and set up a learning centre, halfway between the world of education and the world of business.
Edulab takes fun approach
Edulab managers focus on a fun approach, relevant to a generation that has learned to code in a natural, spontaneous way without a teacher. "We've always been very clear with the young people that come to visit the centre," explains Ard Hendrikson, Edulab Coordinator. "The youngest are 13, and on the whole they don't really know what they want to do when they're older. They spend a lot of time on their smartphones and their apps without giving any real thought to automation and the systems hidden behind it. The purpose of the day they spend here is to open their eyes to this reality and to the opportunities it offers, while encouraging them to see that technology is fun!"
Each year, 750 teenagers visit the centre where they are put in contact with the 30 students who have one year to develop a technological project, which they will have proposed themselves, in conjunction with a company. The principle is the same as that of Villa Medici in Rome (a French Academy), and involves putting the "creators" in an environment in which they are free of educational constraints and any obligation to achieve favourable financial outcomes. The partner companies, including Actemium, for their part offer material resources, expertise and subsequent employment prospects.
At Polytechnique, it's all about learning by doing
Adapting to tomorrow's forms of intelligence, whether natural or not, is now vital right up to the highest levels of education. Grandes écoles(1) must constantly reinvent themselves to keep pace with the speed of innovation in businesses.
The president of École Polytechnique believes that the gradual reversal of learning methods brought about by digital technology is a "formidable strategic challenge"
In France, École Polytechnique last year introduced its "big data for business" programme. The school's president Jacques Biot, explains that, "the idea is to train a new generation of data scientists, who not only have finely honed scientific and technical skills but also a strong business and innovation culture. This complementarity was reflected this year in the development of a start-up project driven by a student from this first class of the school's incubation programme."
The gradual reversal of learning methods brought about by digital technology is, according to Jacques Biot, "a formidable strategic challenge as it can disrupt the way in which schools do their job."
The programme, which was set up at the end of the summer in 2016, redefines the fundamental principles of teaching through a new technique: learning by doing. "This educational method is based on the observation that the best way to learn is by facing real problems," explains Jacques Biot. "Students start with a hands-on approach then move on to formalisation and theory. The key aspects of our teaching method involve scenarios, case studies, role plays, serious games and so on. This means that the students play an active part in their training and that they are empowered in the knowledge and skill acquisition process."
(1) Prestigious French higher education establishments
15/01/2018