Senegal opts for hybrid facilities to electrify remote regions
Reading time: 3 min
Omexom is to install eight solar power plants in Senegal within 10 months, seven of which will be combined with fossil generators to electrify remote regions that are difficult to access.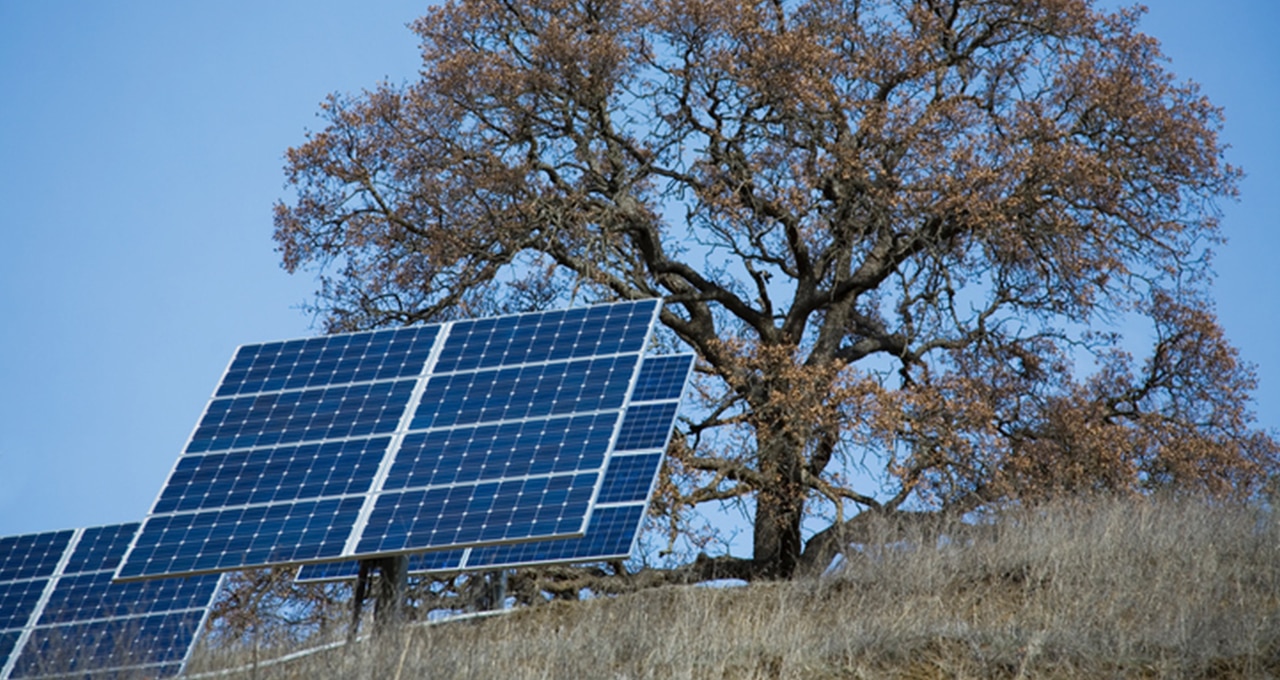 In Senegal, there is more than one approach to solar energy. Alongside large photovoltaic farms such as Bokhol (20 Megawatts), the country is developing small hybrid units to give remote regions an autonomous supply of electrical energy.
This two-pronged approach typifies the project being carried out by Omexom (VINCI Energies) covering eight solar power plants to be built across the country for Senelec, Senegal's public electricity supplier.
The eight solar power plants, which have a combined capacity of 17 Megawatts (MW), will supply 140,000 households and avoid discharge of 18,919 tonnes de CO2 per year.
The plant to be built in Thiès, east of Dakar, is the largest and most conventional of the eight: it will be directly connected to the grid and contribute 15 MW to supply the capital alongside conventional thermal power plants.
"The advantage of this type of power plant," says Omexom Renewable Energies Director Alexandre Haueisen, "is that it feeds renewable energy
into the grid in such a way as to balance the grid and ensure its stability." Solar electricity, which is generated irregularly, only in the daytime and depending on weather conditions, could cause outages if the grid did not have alternative sources as backup. "The ideal," he adds, "is to supply the grid with 20 to 30% electricity generated from solar energy."
Autonomous operation
The other seven solar power plants have a combined capacity of 2 MW. Their purpose is different. The small off-grid plants are designed to operate autonomously and supply remote communities in the Saloum Islands and the eastern regions of Tambakounda and Kolda near the Gambian border.
In these cases, hybrid plants are the right solution, says Alexandre Haueisen. In Tambakounda and Kolda, solar production is backed up by diesel generators. In the Saloum Islands, that combination is rounded out by an energy storage system. "Batteries, which help balance the microgrid but raise costs, are warranted in an island setting," says the Omexom Renewable Energies Director.
The Energy Management System can manage complementary solar and diesel generation and even the storage system
Another feature of the Saloum Islands is that they are located in a protected environment that the construction works will have to accommodate. "This is one more challenge for Omexom," he says.
Management tool
Hybrid energy sources for solar power plants require the introduction of a management tool. The Energy Management System (EMS) installed by Omexom can manage complementary solar and diesel generation and in the case of the Saloum Islands it can also manage the storage system.
Alexandre Haueisen points out that to ensure optimum continuity of service and come as close as possible to the "zero outage" goal, each power plant's EMS can be managed remotely from the Omexom premises. The power plants are self-sufficient when it comes to energy but connected for purposes of communication.
14/06/2018