Vineyards go digital
Reading time: 3 min
The wine industry has entered the digital era, with robotics, apps and artificial intelligence coming to the fore. France's vineyards in the Hérault and Saône-et-Loire departments are cases in point.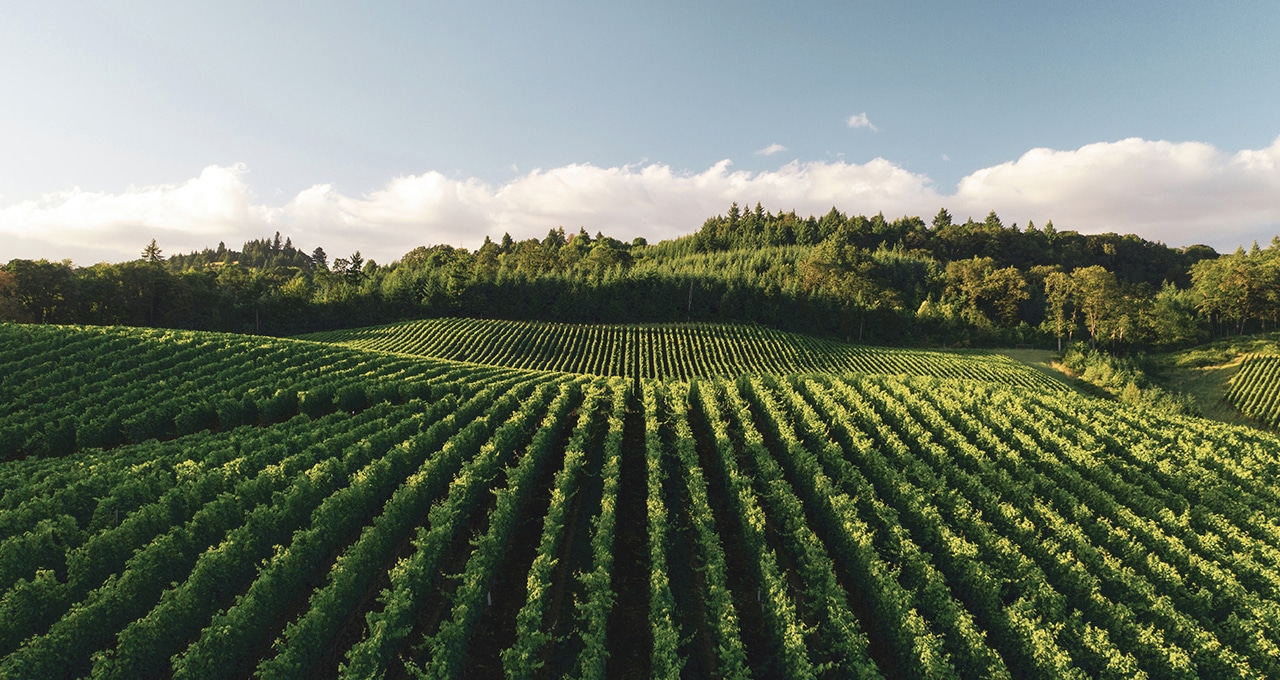 As the largest agricultural producer in the European Union, France intends to get it right when it comes to digitalising its rural areas. It's an area in which the country, which has over 200 start-ups and companies specialising in tomorrow's agriculture and food, is lagging behind powers like the US and China in terms of scale.
So to promote and develop its start-ups, the French government officially launched a programme called French Agri Tech in July 2021. Linked with the fourth round of the "Investments for the Future programme" (PIA4), it has a budget of €200 million over 5 years.
Testing and coworking initiatives
Viticulture, one of the most advanced segments in the agricultural sector with respect to the integration of digital tools and services, is based largely on methods and developments applied in manufacturing and services. Like the industrial sector, it relies on sophisticated automatic control systems. And like the service sector, it supports co-innovation through the increasing use of hybrid areas or third places. One example of this is Mas numérique, which was set up in 2016 in Villeneuve-lès-Maguelone, in the Hérault department in southern France, on the initiative of Montpellier SupAgro – a public institution devoted to higher education and research in Agriculture, Food and Environment – with the support of 17 partner businesses. Designed as a living laboratory, the site is well suited to agricultural production and to demonstrating innovative "made in France" digital technologies intended for viticulture.
Digital technology is giving shape to precision viticulture
Another more recent initiative called Vitilab was launched in July 2021 in Davayé in the Saône-et-Loire department in central-eastern France. It involves the Vinipôle sud Bourgogne association, which brings together the Saône-et-Loire Chamber of Agriculture, the Saône-et-Loire departmental council and the Bourgogne Wine Board.
As a testing, training and coworking third place dedicated to the design, development and appropriation of digital and robotic solutions for use in viticulture, Vitilab houses a range of test beds. These include an exoskeleton to reduce musculoskeletal disorders, solutions to facilitate winery work, autonomous straddle tractors, drones for testing image recognition on plots of land and working on spray quality, decision support tools for grape-harvesting and so on. Vitilab is also testing Phytokiller, a device for controlling hot water treatment machines for young vines.
Sensors and data
Increasingly prevalent, digital technology is giving shape to precision viticulture. Sensors are cropping up across plots of land, installed on tractors, in the middle of vineyards and inside tanks. The French vine-growing industry is rapidly turning to data, with the aim of meeting a number of goals: measuring the impact of the environment on flavour profiles, visualising and predicting abnormal behaviours so as to optimise processes throughout the wine-making process, anticipating maintenance tasks for tractors and tanks, etc.
This culture of analysis and anticipation is necessary in order to protect an economy weakened both by global warming and globalised competition.
18/03/2022