Where electricity meets the circular economy
Reading time: 3 min
Along with transport, the electricity production sector is the European Union's joint highest emitter of CO2* . The circular economy is one key to reducing the industry's carbon footprint, and Omexom in Finland is one of the pioneers beginning to develop new models.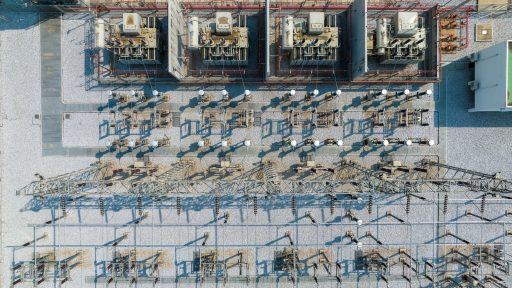 At its business unit in Hikiä, Finland, which employs a dozen people, the VINCI Energies brand specialising in energy transition has been working since the 1960s to develop a process for reclaiming transformer oil, an essential element in electricity networks.
The primary function of transformer oil is to insulate and cool the transformer. But like any substance, transformer oil deteriorates over time. It accumulates impurities, moisture and oxides that affect its performance.
Used transformer oil is typically treated using either chemical detoxification or incineration techniques, both of which have negative impacts on the environment.
"In addition to the reduced environmental impact, our process offers real benefits for our customers"
Otso Takala, Project Manager Transformation at Omexom Finland explains that "Our technique uses mechanical techniques such as filtration and vacuum handling to remove the moisture and particles present in used oil. A single 110 kV‑25 MVA transformer contains 15 to 20 cubic metres of oil, and a 400 kV‑400 MVA transformer contains around 100. We are also using yearly 15,000 to 30,000 litres of recycled oil when we perform maintenance on the on-load tap changers (OLTC) in a transformer or if it needs to be refilled".
Cost savings
Omexom Finland has also taken things a step further by applying the same approach to recycling the entire transformer. A transformer contains numerous components that remain intact when it is decommissioned and various potentially reusable materials including porcelain, steel, aluminium and copper. Reusing these materials both reduces the need to extract new metals and extends the operational life of appliances.
"In addition to the reduced environmental impact, our process offers real benefits for our customers," says Otso Takala. "It means we have parts in stock that usually have quite long lead times, while customers often need them in less than 24 hours. Also, having small used parts available avoids having to replace larger assemblies and can therefore allow significant cost savings".
Thanks to this service that can prolong the life of a transformer, Omexom Finland has enabled some customers to delay investment in replacement units by 20 years, based on an initial operating life of around 30 years. At a time when material and component supply problems remain critical, the future certainly looks bright for this Omexom Finland initiative.
11/16/2023