Discover the Leonard yearbook 2023: "The new worlds"
Reading time: 1 min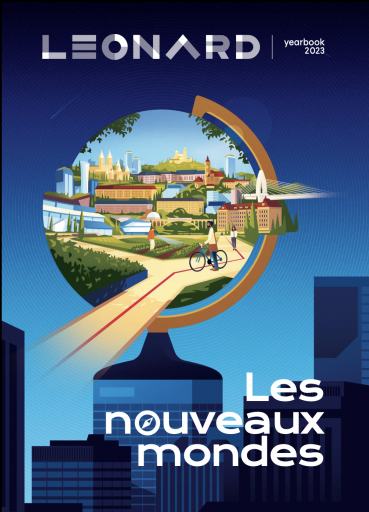 In this edition, you will find interviews with experts, future trends for cities and regions, and a focus on the drivers of innovative projects. You will also find numerous ideas and solutions for implementing and achieving environmental transition from stakeholders in the Leonard* network. And don't miss Leonard's predictions for the year ahead!
"At Leonard, we are exploring new territories, both real and virtual, where the transition is taking place. If we wish to avoid one day regretting our inaction now, we must collectively rise to our shared challenges. The path to transition can only be navigated by reflecting on the organisational and cultural barriers blocking opportunities for change, and by coordinating local stakeholders at different levels."
— Julien Villalongue, Managing Director of Leonard
* Leonard is the VINCI group's future-oriented innovation platform.
16/06/2023