AI at the heart of hospital upgrades
Reading time: 3 min
Artificial intelligence is already in widespread use in diagnostics and the search for new therapies, but it is also set to become a crucial focus of the healthcare system.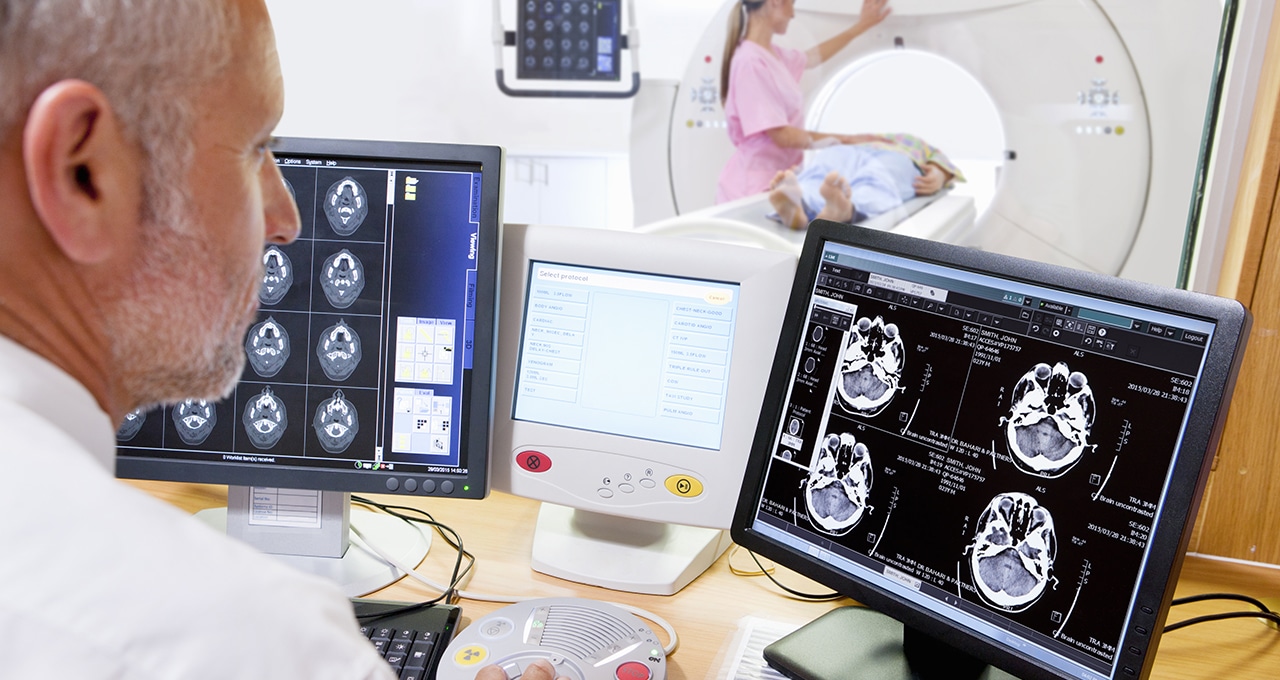 Healthcare is no doubt the area in which artificial intelligence holds out great hope but also serious misgivings. The publication in 2018 of the report by mathematician and Member of Parliament Cédric Villani has highlighted the issues, potential, prerequisites and limits of the use of algorithms across the entire healthcare ecosystem, from research to the pharmaceutical industry, organisation of healthcare facilities (hospitals, clinics, nursing homes, medical practices) and data security.
Teaching hospitals in particular are encouraged to support full-scale experiments of the new algorithmic technologies
Currently the use of AI is primarily being considered in three areas: diagnostics (particularly medical imaging, genomics and predictive medicine); therapy (biotech, prostheses and robots) and long-term healthcare management systems.
The hospital is of course a central part of artificial intelligence design and experimental work. In France, the teaching hospitals in particular are encouraged to support full-scale experiments of the new algorithmic technologies. Their gigantic knowledge bases will also serve as input to a major research data hub that will ultimately replace the current Système national des données de santé (SNDS) national healthcare data system.
What impact will this have on the 241 hospital jobs?
AI is increasingly mentioned as one of the metrics used to redesign the French hospital. Long-term analysis within the same hospital of data relating to a large cohort of patients (hospital stay, pathology, treatments, etc.) will for example make it possible to provide guidance in work processes and organisation so as to reduce waiting times, anticipate the number of beds required and improve overall service and health ecosystem performance – both within the hospital, in the various private practices and at the patient's home.
In September 2018, the Fédération Hospitalière de France, which brings together the public hospitals, launched a two-year study to assess the impact of the algorithms on the 241 hospital jobs and 3,000 related tasks identified.
A sector with high exposure to cyberattack
But widespread use of AI in healthcare also gives rise to major concerns about data security. According to a McAfee report dated December 2017, healthcare was the second most affected sector by cyberattacks in 2017. Another study gives the figure as 32,000 attacks on average per healthcare company in 2017.
In healthcare, no doubt more than elsewhere, increasing cooperation among all the participants, increasing data flows relating to AI and the exponential growth of the multi-cloud raise enormous issues that must be tackled politically in an organised fashion.