Bringing industry together to focus on innovation and digitisation
Reading time: 5 min
Total and VINCI Energies are building on the current trend towards co-innovation by large groups. The "Factory 4.0" start-up incubator that Total has opened to several industrial partners including VINCI Energies is a case in point. A multi-corporate co-innovation and sharing programme can boost efficiency.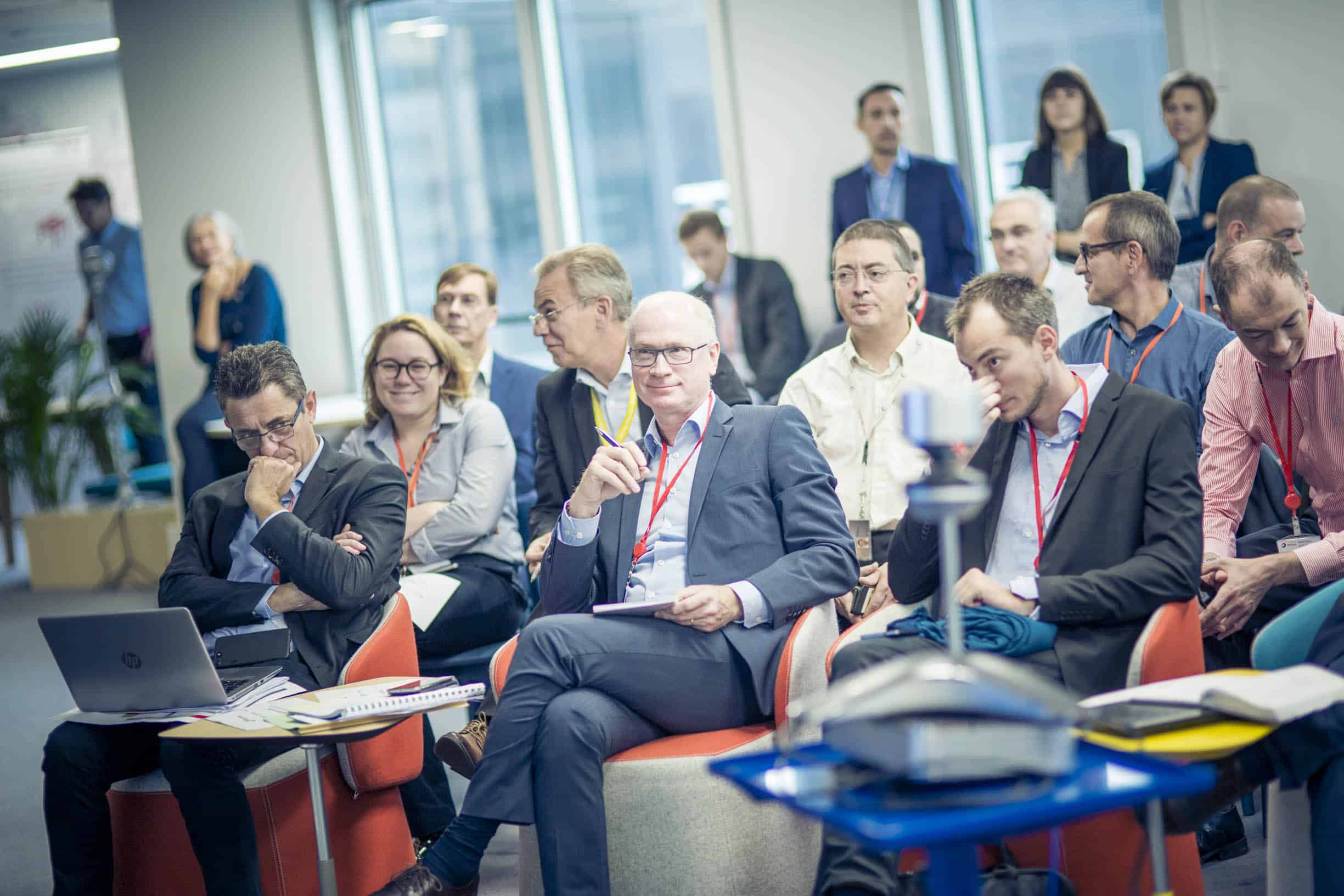 On 5 January 2018, Total issued its third "Factory 4.0" start-up incubator call for projects. Following last year's focus on the Internet of Things, this year's topic is HSE (health, safety, environment), as Total continues its multi-corporate open innovation programme and its partnership with five industrial companies: Air Liquide, Eiffage, Orano (formerly New Areva), Solvay, and VINCI Energies.
"This programme first of all benefits start-ups, giving each one an opportunity to present its solution to six different companies and thus have a greater chance of developing it. It also brings industry together to focus on innovation and digitisation while addressing common goals and challenges," says Total's Digital Ecosystem & Innovation Officer Michael Offredi.
Lydia Babaci-Victor, VINCI Energies Director of Development and Innovation, confirms that at a time of digital transformation and technological acceleration, there is strength in numbers. "For VINCI Energies and for our customers such as Total, the distinctions between business activities are beginning to blur. We therefore need to work together and keep in constant touch outside the traditional commercial context. The large group / start-up / business expert triptych appears to be the optimum framework, especially in an industrial environment."
Exchange and co-construction
Following a discussion and co-construction phase during which the partners defined the themes – IoT (Internet of Things) last year and HSE (Health Safety & Environment) this year – the six companies worked with Impulse Partners, a start-up acceleration specialist focusing on energy and industry, to select the candidates. Each winning start-up was then assigned to a specific area of activity – such as acoustic detection or corrosion monitoring in the case of IoT – corresponding to the needs of company sites. Five IoT start-ups were selected: Aloxy (Belgium), Disruptive Technologies (Norway), Distran (Switzerland), Orelia (France), and Remedial Performances (Singapore).
"The large group / start-up / business expert triptych appears to be the optimum framework, especially in an industrial environment."
Each start-up works with one or several partner companies. Total and VINCI Energies are for example jointly working with Distran, which specialises in acoustic sensors, at a Total site. The projects enter the experimental phase in the early part of 2018. "This type of support is relatively long-term: an industrial experiment may take up to 12 months to complete," says Michael Offredi.
Aiming for industrialisation
The ultimate objective is to industrialise the solutions proposed by the winning start-ups. Ermeo, which designs digital solutions to improve industrial maintenance, and FieldBox.ai, which has created a big-data platform to optimise production, are two cases in point. Both were selected in the 2016 call for projects. "The idea is obviously to move from POC (proof of concept) to industrialisation. There is no way to guarantee a 100% conversion rate, since innovation will always entail some losses; but the effort isn't wasted, because it is also a learning process," says Michael Offredi.
The lessons learned from "Factory 4.0" in 2016, which Total initiated alone, were that a multi-corporate approach should ultimately be taken and that geographical proximity to the pilot sites should be considered when selecting start-ups. "At the beginning, we wanted to test a Transatlantic system. But we realized that working with start-ups located far from our sites was quite challenging, and we didn't want to discourage our operational teams from participating in the exercise," says Michael Offredi.
Total remains open to bringing further partners into the multi-corporate programme. "The idea is to welcome other companies, provided the programme can retain its agility," says Michael Offredi. The partners plan to look into the possibility during the review of the HSE call for projects currently under way, for which applications must be submitted by 11 March 2018.
19/03/2018