"A buoyant market that is still developing"
Reading time: 4 min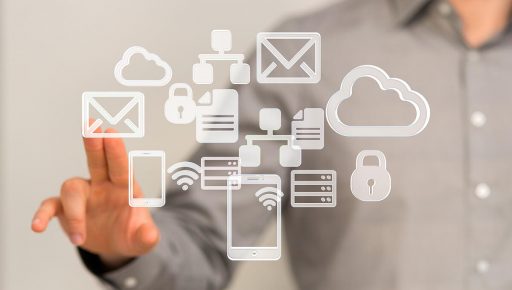 As-a-Service. The expression has become the credo of proponents of a new approach to the way in which relationships, information and business are balanced within companies. It's a buoyant market, but one that is still developing.
Originally, the expression "as a service" comes from the acronym SaaS, or Software as a Service, a model in which a supplier remotely hosts a web-based software that is delivered over the internet and charged according to usage. The term spread rapidly to different areas of IT services: Infrastructure as a Service (IaaS) and Platform as a Service (PaaS).
The various As-a-Service platforms already represent a real market. According to a recent press release published by the firm Gartner (January 2016), the sum of the solutions used by businesses for online storage of data and applications on shared servers should generate $204 billion in business in 2016. And high growth rates are expected for As-a-Service platforms: 20.3% for SaaS, 38.4% for IaaS, 21.1% for PaaS and finally 24.7% for IT security services.
At the crossroads of major challenges relating to the triple digital-energy-social revolution
The model offers real advantages: extremely low set-up costs compared to investments in "traditional" solutions; an often less expensive total service cost, with operational costs included; and a scalable pricing structure depending on usage levels.
Where As-a-Service can truly grow in scope beyond Business Process as a Service (BPaaS), which is modelling business functions one by one (HR, accounting, logistics, etc.), is in the ability of businesses to extract these new production and usage models from the confines of the field of IT and apply them to entire areas of activity: Industry as a Service, City as a Service, Energy as a Service, and so on. This puts As-a-Service at the crossroads of major challenges relating to the triple digital-energy-social revolution.
Cloud at the epicentre
At the epicentre of all this is cloud computing. More of a concept than a service, cloud combines outsourcing with digitisation, opening up immense possibilities for new business models based on moving and sharing resources. In this respect, As-a-Service can be considered a catalyst for a new service economy, a usage-based economy and a function-oriented economy.
The path may appear to be mapped out, but there are many obstacles yet to be overcome. "Enterprises are facing enormous challenges from the digital business evolution and other competitive forces to increase revenue and decrease costs while improving the client experience. But there's still not enough of a burning platform – or capability – to drive change in the near term," stresses Michael Corcoran, senior managing director, Global Growth and Strategy, Accenture Operations. In July 2015, the firm published a study entitled "Opportunities in the Emerging As-a-Service Economy".
Breaking down barriers
In order for the As-a-Service model to filter down to the major markets, driving innovation, a number of barriers – whether technical, cultural or organisational – must be broken down within businesses.
For companies, the gradual migration to a service-based approach does not involve mobilising all stakeholders from the outset. A more agile way is to opt for graduated approaches and investments. Making best use of the technology's potential helps to simplify processes, to support data analysis and to model organisations on internal and external usage.
For VINCI Energies, as for most large industrial groups, this represents a major change in the way in which offerings are built and markets are understood. Not only that, but it also offers significant opportunities to develop the value chain in favour of the most agile and innovative companies.
12/10/2016