COVID-19: an accelerator for indoor air quality
Reading time: 6 min
The coronavirus pandemic has made indoor air quality a major health priority. This is a major challenge for the commercial property sector and for the employees returning in large numbers to their offices.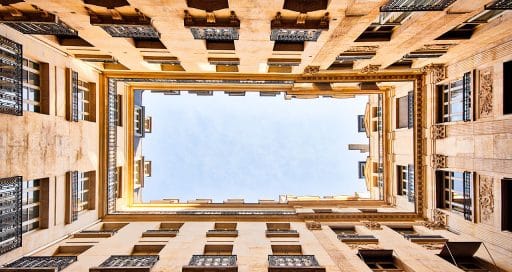 Formerly a regulatory issue, it has now become a priority for property professionals. Indoor air quality (IAQ) is a question not only of comfort for building users but also of health requirements that have become central since the COVID-19 pandemic began.
From 1 January 2023, it will be mandatory to measure indoor air quality in all establishments open to the public. For Patrice Franssens, HVAC Development Manager at VINCI Energies Building Solutions, COVID-19 is having an accelerating effect, and it is likely that provisions within the sector will quickly outstrip regulatory requirements.
"The World Health Organization has announced new scientific evidence confirming the potential transmission of the virus in the form of aerosols suspended in the air, especially in poorly ventilated spaces", he explains. "More than ever, proper ventilation of spaces must be considered absolutely imperative".
Everything possible must be done to ensure regular air renewal in all enclosed spaces by means of natural or mechanical ventilation. The aim is to bring in fresh air from outside and to expel stale air. For that reason, VINCI Energies has already formulated a number of recommendations: switching off air recycling systems, maintaining nominal air flow rates during unoccupied periods, regular cleaning and replacement of filters, etc.
 "Sick building syndrome"
We now know that the air contained within indoor spaces can be five to eight times more polluted than outdoor air. The effects on health of many neurotoxic, carcinogenic and endocrine-disrupting pollutants found in concentration in service-sector buildings are well known.
Headaches, skin complaints, irritation of the mucous membranes of the eyes and airways, nausea, dizziness, difficulty in concentrating, and fatigue are just some of the ailments wholly or partially attributed to what we now call "sick building syndrome". According to the WHO, almost one-third of the building stock in industrialised countries may potentially be affected.
"While the link between indoor air quality, health and comfort is now well understood, much less is known about its impact on the sustainability of buildings. Air quality affects the building through the energy performance of its HVAC (heating, ventilation and air conditioning) equipment, but also through its property value, be that in terms of brand image, sale price or occupancy over time", says Lamia Mialet, chemical engineer and co-founder of Cozy Air.
Formed four years ago, this Lille-based startup offers a connected surveillance and indoor air quality control solution combining sensors with a platform and application.
"While the link between indoor air quality, health and comfort is now well understood, much less is known about its impact on the sustainability of buildings"
 Acceleration
Designed in collaboration with the University of Douai's Atmospheric Science and Environmental Engineering department (SAGE), the Cozy Air system allows the real-time measurement of three comfort parameters (temperature, humidity and CO2 level) and the concentrations of four pollutants (carbon monoxide, volatile organic compounds, nitrogen oxides and fine particulate matter (PM10 and PM2.5).
Every cloud has a silver lining: as Patrice Franssens says, "The health crisis will at least give a serious boost to recognition of the indoor air quality problem. Builders, renovators, operators and managers of buildings, research laboratories and startups will now have to work together to move things forward".
Using UV to purify air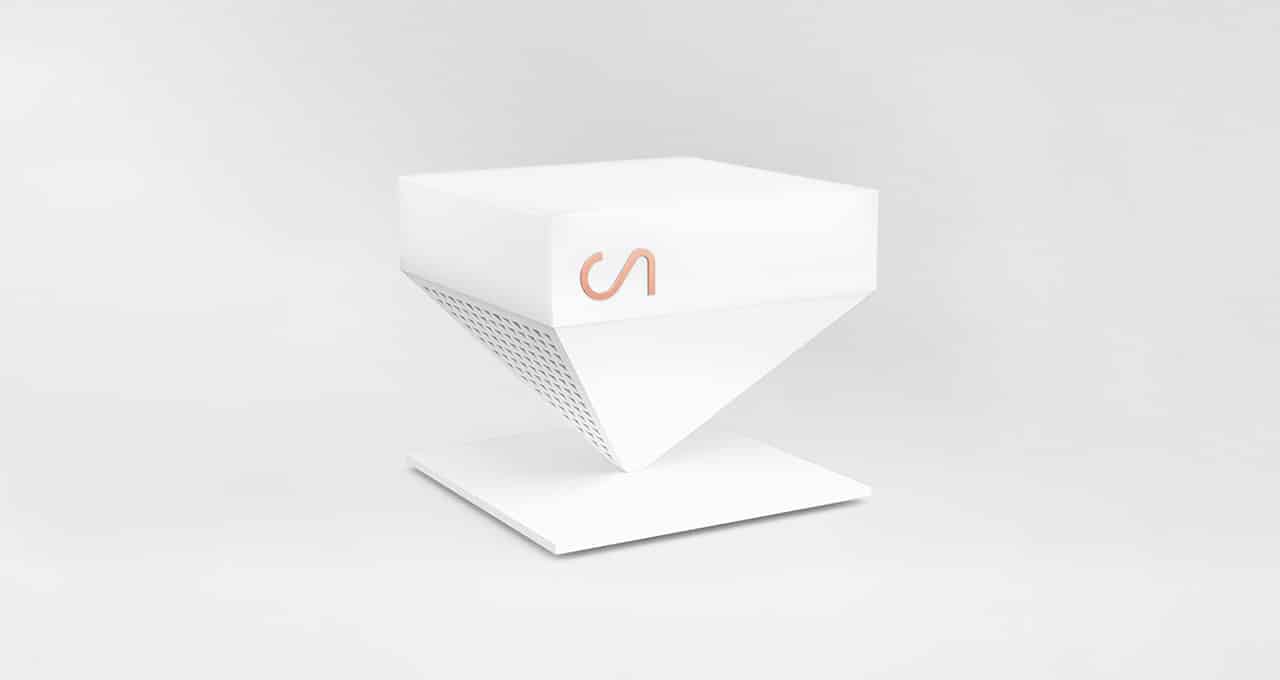 For employers preparing to welcome their employees back in large numbers, indoor air quality has become a priority concern. With aerosols having been identified as the main vectors for the spread of COVID-19, the air purifiers widely used in commercial properties have not proven effective against viral loads in suspension in enclosed spaces.  
To sustainably purify the air in occupied spaces, VINCI Energies selected the Flow-R solution from Ingenica to market a solution based on the UVC technique, which has a long track record, particularly in water treatment.
By attacking the DNA of their living cells, UV-C rays deactivate viral loads in aerosol suspension. "The idea is to biologically renew the air more quickly than a sick person could contaminate it, by ensuring renewal rates in the order of 10 to 15 volumes per hour, i.e. five or six times faster than standard air conditioners", explains François Jouen, Divisional Director of VINCI Energies France Tertiaire Ile-de-France.
With UVC, there are zero chemical emissions, zero ozone released and zero waste. In addition, the system requires minimal maintenance, which simply involves replacing the lamps after 12,000 operating hours.
But the major innovation in the approach developed by Ingenica is its contamination risk simulator: taking into account the configuration of the spaces, occupancy rates and types, and ventilation systems installed, it is possible to precisely assess the risk thanks to its viral concentration calculation models. This in turn makes it possible to size and standardise equipment according to the specific requirements of each space. The equipment can be integrated into false ceilings or floors, or into the room space.  
15/11/2021