EVE™, a high-precision assessment tool for steel structures
Reading time: 3 min
By detecting the slightest anomaly in steel structures and determining their residual service life, the EVE™ vibration analysis method enables Omexom to optimise its management of towers.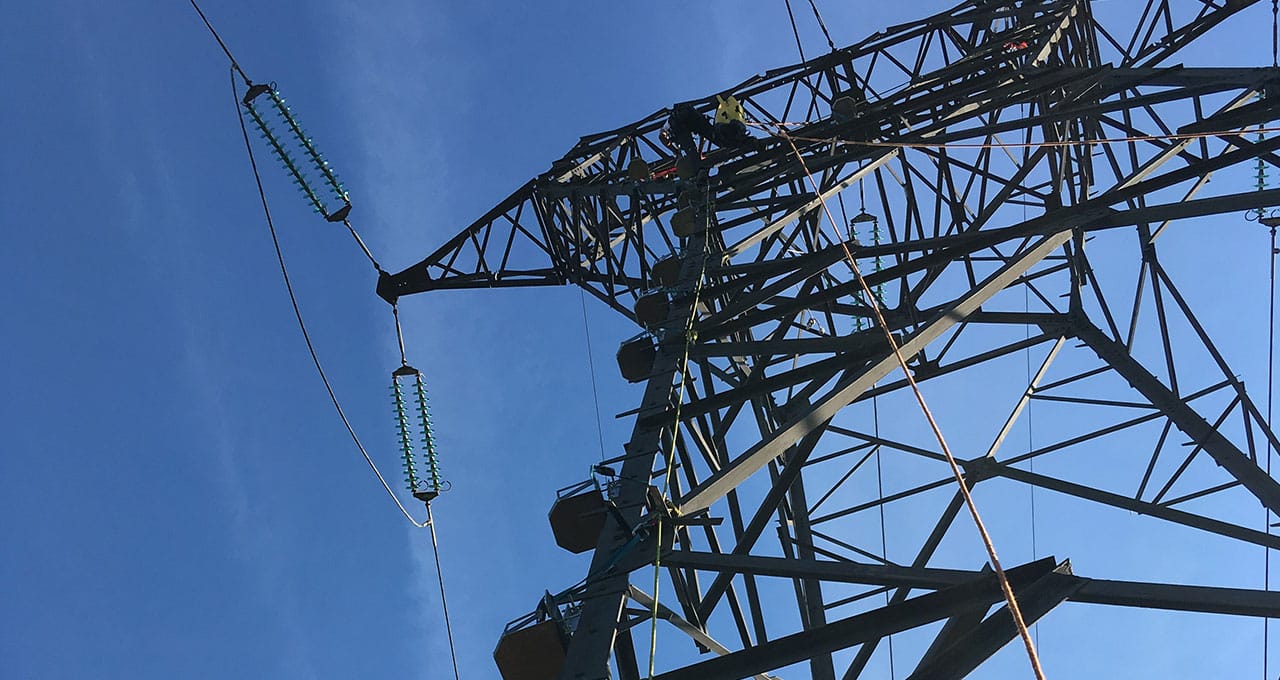 Until now, the Val d'Allos ski resort, located in the heart of the Mercantour National Park (in the Alpes-de-Haute-Provence department in south-eastern France), has always changed the core tower of one of its chairlift systems every 7 years. Further north, the Valmorel resort in the Tarentaise Valley (in the Savoie department in the Alps), recently had the main tower of its iconic Télébourg gondola lift checked, and everything appeared to be in order. That was before the EVE™* method was introduced.
This structure diagnosis technique used by both ski resorts revealed new findings: first that Val d'Allos could afford to change the towers only every 25 years and second that the Valmorel tower was showing an imperceptible non-through welding defect, which had not been detected by traditional inspection techniques and which was weakening the structure.
Omexom is the only company in France to use this STRMTG-validated technique on steel structures
"The EVE™ method measures the dynamic parameters of a steel structure using sensors that are positioned on it. It then compares the natural frequency of the structure against its theoretical frequency," explains Charles Govin, Omexom sales manager in Albertville (VINCI Energies).
The process provides a highly accurate diagnosis of structural ageing or damage and soil-structure interaction, picking up defects in the foundations.
"That's how we detected a problem at the base of a tower run by the operator of the Swiss transmission grid, Swiss Grid. It's a 40m-high structure on which we had installed a few dozen sensors," adds Govin.
A legacy of the Tokachi earthquake
The EVE™ method, which enables a diagnosis to be performed on structures with background noise, is the result of research initiated in the 2000s, inspired by frequency analysis carried out at the time of the Tokachi earthquake in Japan in 1968.
"We are the only ones in France to have been using this technique, validated by STRMTG (French agency for ropeway and guided transport safety), on steel structures since 2015," stresses Charles Govin, who points out that the company has two structural engineers whose job is to interpret the measurements taken.
As well as detecting anomalies, the method offers another significant advantage in that it establishes the residual service life of a structure – something that managers of the Val d'Allos ski resort have discovered to their great satisfaction.
* EVE™ stands for Existing Vulnerability Evaluation
05/06/2020