How to ensure that a remote-control command is received
Reading time: 4 min
Against the backdrop of the Covid-19 pandemic, project teams from VINCI Energies and Senelec in Senegal have been innovating: they tested and validated the management system for a Full Digital HV transformer substation remotely using a Virtual Private Network (VPN).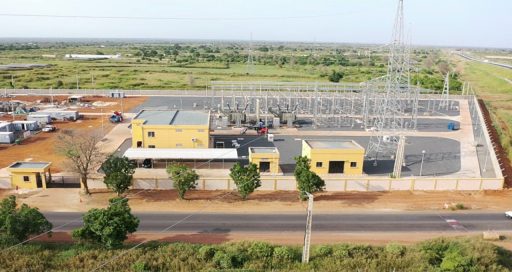 In many countries, one effect of the SARS-CoV-2 pandemic has been to expand the use of digital to allow a company's employees to work as a team without being together physically. But the switch to digital has not only encouraged teleworking, it has also accelerated innovation in the field of collaborative technical operations, which previously required the different stakeholders to meet up. That was certainly true for the FAT (Factory Acceptance Test) phase of a project, which involves factory testing equipment in an installation before rollout.
The installation of a 225 kV high-voltage transformer substation in Thiès, 70 km from Dakar in Senegal, aptly illustrates this innovation. In June 2020, teams from VINCI Energies Afrique de l'Ouest and Senegal's national electricity company, Senelec, were unable to meet as planned on the French manufacturer's premises to test the reception of the optical measuring reducers and the "full digital" digital control system.
"Project teams opted for a remote connection, using a secure line that allowed them to watch the FAT process and operate the supervision console."
This strategic equipment normally has to undergo factory trials and testing by the contractor with the final customer's representative in attendance. Here, the project teams opted for a remote connection, using a virtual private network (VPN), which allowed them to watch the FAT process and to operate and control the equipment on the supplier's premises to ensure operational best practice for Senelec.
Double first
"This remote factory testing operation is a first for both Senelec and VINCI Energies Afrique de l'Ouest," says Wassel Bouaouda, Export Projects Director at VINCI Energies Afrique de l'Ouest, who is overseeing the Pôles 2020 project.
In practice, this distanced phase involved a representative from VINCI Energies in France. With the help of a video link and secure internet, VINCI Energies specialists connected the command-and-control supervision consoles in Senegal with the testing platform in France, which enabled them to move and test the equipment remotely. Using remote command and control from thousands of kilometres away, VINCI and Senelec operators used the digital command-and-control system on the manufacturer's site to check and simulate its correct operation.
As Wassel Bouaouda explains, "The trials aim to simulate the energy movements carried out by the command-and-control system, in order to observe how the protection mechanisms and the automated processes that manage them react."
Full digital
Full digital is a recent technology, which in a fibre optic network, apart from the digital command-and-control system, includes all optical sensor heads for voltage and current measurement, and optical readers that ensure signal collection and 100% digital processing.
Installing this bona fide "brain" in the 225 kV transformer substation at Thiès is part of the Pôles 2020 project, run jointly by VINCI Energies and the Senegalese electricity company. The contract, signed in 2018 and running until June 2021, provides for the construction of a transport network, plus energy transformation and distribution with five transformer substations and 200 km of high-voltage electrical power lines (120 km overhead at 225 kV and 90 kV, and 80 km underground at 90 kV). The rollout of electrification networks will benefit the Tambacounda, Thiès and Dakar regions. The project also includes a network and data management component, through an extension to Dakar's existing IDMS (Integrated Database Management System) and construction of a Tier III datacentre.
VINCI Energies Afrique de l'Ouest is also involved in rail projects in Senegal, notes Wassel Bouaouda, including the 225 kV lines for OMVG (Organisation for the Development of the Gambia River), a 90 kV line and substation for SONES (Senegal's national water company), the 90 kV line and substation in Guédiawaye, and the 225 kV Mbour–Fatick line and substations.
14/01/2021