In Porto, a wine tourism megacomplex where use is closely monitored
Reading time: 3 min
For the brand-new World of Wine, Axians implemented a technology platform designed to track and analyse visitor behaviour.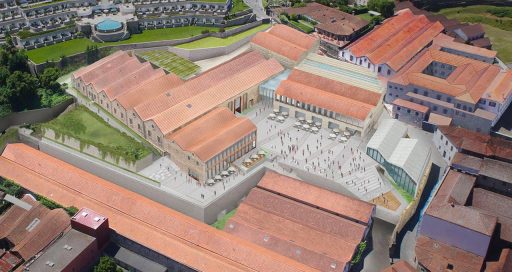 Opened in July 2020 and occupying more than 30,000 square metres, with nine restaurants, bars, five museums, a wine school, a permanent exhibition hall and several event spaces, World of Wine (WOW) in Porto, Portugal is one of the largest tourist attractions to open in Europe this year.
Having required around €100 million in investment and employing 350 people, WOW is a wine tourism project situated in the historic Vila Nova de Gaia district, the heart of the port wine industry.
Keen to realise the best possible return on their investment, WOW's promoters called upon Axians to implement a system allowing them to closely monitor the behaviour of visitors to the site.
How and when does the customer buy and use a ticket? What is their experience within the complex? How much time do they spend there? In which museums and spaces do they spend the most time and money? What is the overall ARPU (average revenue per unit/user) from tickets, catering, merchandising, events?
"The objective is to take enlightened strategic decisions, and to know which paths to follow and what needs improvement"
So many questions, to which the technology platform and data viewing/analysis tool designed by Axians Portugal, in partnership with Longo Plano (video surveillance, people counting and access control specialist) must provide the answers. Not forgetting that the solution also has to provide a near-real-time appraisal of WOW's operating costs, such as energy, support, maintenance and cleaning.
"The final objective is not simply to analyse how these indicators change, but to take enlightened strategic decisions, and to know which paths to follow and what needs improvement," says Joao Deusdado, Lead Consultant in IT Transformation Consulting Services at Axians Portugal.
Three parallel projects
Working on this brief since March 2019, Axians Portugal has been running three projects in parallel: a consulting role (defining the functional architecture and technical reference architecture, completed in December 2019); integrating and implementing the technology (in the final implementation phase with a supervision service over the next three years); and lastly, designing the "Dashboard & Analytics" control panel (data management and analysis, and performance indicators, currently in progress).
"The data management part of the Dashboard & Analytics project is based on implementing a calculation and storage infrastructure via a public cloud provider. This firstly requires identification of the project's key data sources and their integration into the data management solution," explains Joao Deusdado.
The Axians consultant believes that the Dashboard & Analytics element is the most strategic: "Defining key performance indicators for each business area or operational unit enabled us to create and develop dashboards on a dedicated platform providing coherent real-time analysis of the whole operation."
11/02/2021