Innovative remote monitoring solution set to ensure better management of electromobility
Reading time: 3 min
The public transport authority for Jena, Germany, has introduced a remote monitoring system for its electric bus charging stations with the support of Actemium. The aim is to detect and solve problems as quickly as possible.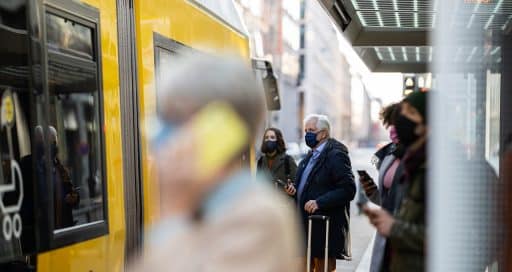 Electric trams have been criss-crossing the city of Jena in east-central Germany, known for its industrial heritage and university, for 120 years. In 2020, the local public transport authority, Jenaer Nahverkehr, adopted a fleet of electric buses for the first time to help reduce CO2 emissions, particulate matter and noise pollution.
"The control system based on the PcVue SCADA software proved its worth as of the first weeks of operation"
A prerequisite for the initiative was to ensure smooth, punctual operation with a reliable and uninterrupted power supply. As a result, the transport authority opted for a power supply control system based on PcVue SCADA software, developed by French manufacturer ARC Informatique. The technology is tried and tested since it has been used by Actemium Automation Frankfurt, a VINCI Energies business unit, for the Jena transport authority since 2008.
"Extended to include e-buses, the system involves remote monitoring of the charging infrastructure by an on-call service so that any malfunctions that arise can be identified and eliminated as quickly as possible," explains Moritz Berger, software engineer at Actemium Automation Frankfurt. These faults occur for a number of different reasons: high temperatures, undervoltage or overvoltage, charging station communication errors, contactor malfunction, insulation failure or short-circuits.
Real-time reporting and predictive approach
"There are various diagnostic methods, for example a smart charging system that takes into account periods of substantial power draw from the grid, or data transmission via the Open Charge Point Protocol [OCPP, which allows communication between charging points and a central management system]. And thanks to these it's possible to send alarms in real time – even diagnose a fault in advance – and to authorise mobile maintenance teams to immediately repair the charge point. These employees have access to a user interface on a mobile device," points out Moritz Berger.
A key feature of the PcVue SCADA software is that it accepts a wide variety of interfaces via numerous IoT/IIoT (Internet of Things/Industrial Internet of Things) protocols, including OCPP, MQTT (Message Queuing Telemetry Transport) and LoRa WAN (Long Range Wide-Area Network).
The control centre enables the transport authority to make adjustments to its vehicle deployment planning at any time. And system users can monitor charging processes on a data display which reports all of the measured values, such as current, level of charge, power, etc. "The system proved its worth as of the first weeks of operation, particularly in terms of controlling temperature fluctuations in the charging stations," says Christian Zeh, testing and maintenance engineer at Jenaer Nahverkehr.
Meanwhile, Actemium Automation Frankfurt has delivered its instrumentation and control system to several clients in Europe, specifically in the automotive industry (conveyor technology, warehouses, building management systems) and in the semiconductor (building management systems, monitoring of supply of utilities like gas and water) and data centre sectors (HVAC, environmental readings).
14/04/2022