IZEN promotes energy trading
Reading time: 3 min
IZEN, a VINCI Energies business unit specialising in photovoltaic systems in Belgium and the Netherlands, is set to launch a "smart energy" exchange platform.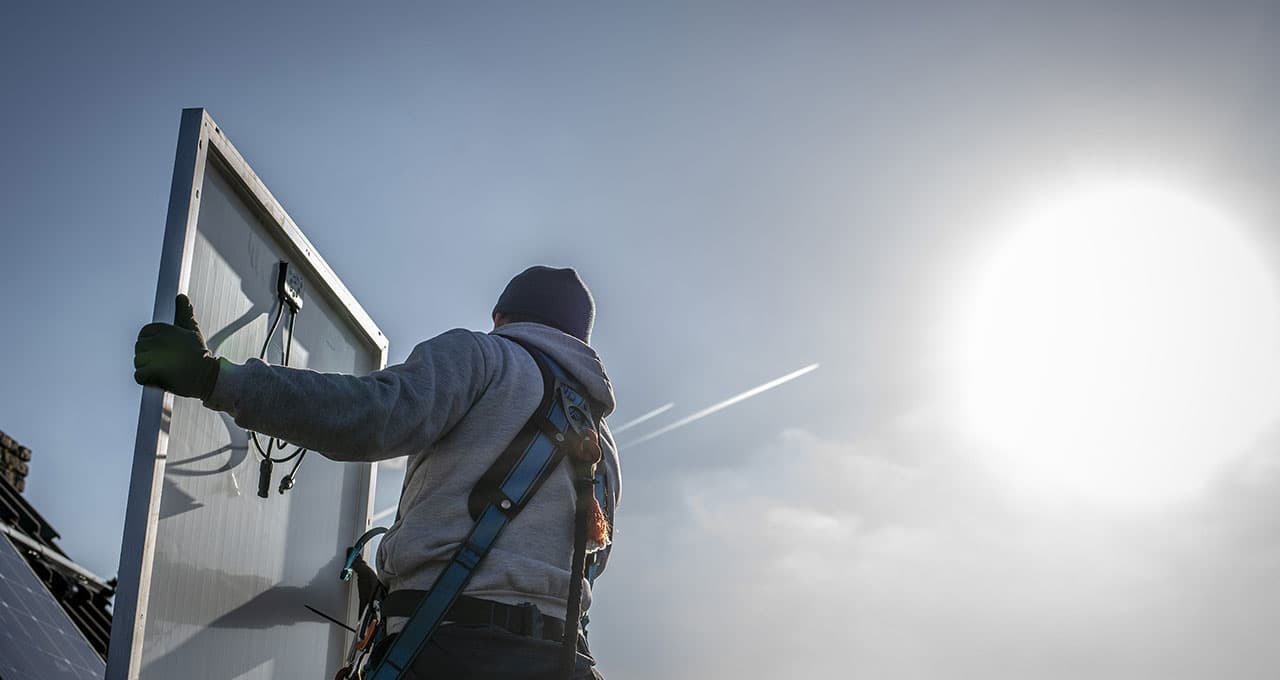 Are we seeing the end of a centralised power generation model? The prospect is not all that remote. Indeed, in Belgium, it's already a reality for more than 16,000 homes. Over the past 10 years, Belgian company IZEN has been equipping several thousand families with solar panels.
It ensures their installations are profitable by providing them with solutions to store energy, use electric mobility, and trade the electricity they generate.
An online platform that links energy producers and consumers, whether homeowners or businesses.
A specialist in renewable energy system engineering and installation in Belgium and the Netherlands, IZEN, which was acquired by VINCI Energies in September 2019, decided to go further. It joined forces with Zero Emission Solutions, a Belgium renewables company, to build an online platform that links energy producers and consumers, whether homeowners or businesses. This means that a private individual, company, local authority, or shopkeeper that wants to buy or sell local clean energy will be able to do so via this marketplace as of July 2020. The two parties – the seller and the buyer (business or homeowner) – can even enter into a long-term contract.
This may well provide inspiration for other ideas… In 2019, IZEN installed 7,200 solar panels on the roof of the Lidl supermarket in Sint-Niklaas near Antwerp. This gives the store an output of 1,730 MWh per year, which is equivalent to the electricity consumption of more than 600 families over a year. Lidl is committed in 2020 to sourcing 12.5 % of its total energy consumption from renewable energies. It would be an innovative concept if the chain also bought electricity back from its own customers, crediting them in the form of vouchers through their loyalty cards.
 Employees as electricity producers
In the same spirit, drawing on IZEN's expertise, VINCI Energies Belgium has decided to make its 2,750 employees ambassadors of smart energy technologies by developing a bundled offer of solar panels for their homes. All they need to do is arrange an online appointment and VINCI Energies staff can have a photovoltaic system installed at their home within a day. An IZEN project manager performs the technical analysis and determines the guaranteed kilowatt-hour generation.
Thanks to the system, VINCI Energies could power its offices by buying the electricity they don't use from its employees.
5/06/2020