Roads monitored by intelligent platform in Wallonia
Reading time: 4 min
The management of 4,000 km of road and motorway network in Wallonia, Belgium, has been handled for the past three years by a next-generation active traffic management system designed and installed by Mobility.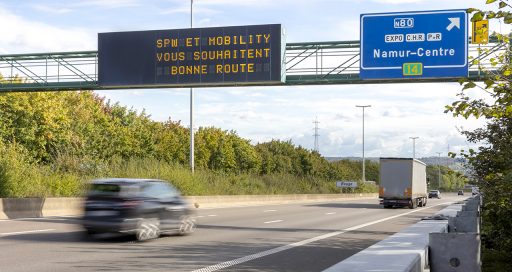 In 2019 the Public service of Wallonia (SPW) wanted to equip the Walloon road and motorway infrastructure management centre with a new active traffic management (ATM) system. The aim was to collect all the data captured by CCTV, sensors and calls from traffic officers; circulate information to internal and external partners; manage road events and control systems; monitor and calibrate traffic in real time; and finally provide full reporting on operating system activity.
The task was entrusted to Mobility, a VINCI Energies business unit, which designed atway, a unique and coherent monitoring and interaction system capable of managing all scheduled events (projects to be planned, dispatch of traffic officers, road markings, lane or road closures) and unscheduled events (traffic jams, accidents, breakdowns, adverse weather conditions).
"Our client, SPW, clearly wants to position itself as a modern operator of mobility infrastructure by opening up its 4,000 km of road network to carpooling, autonomous vehicles, intermodality and interoperability with other European networks," says Filipe de Almeida, head of Mobility ITS.
Worth €5 million, this large-scale project covers a period of five years. Contracts for this type of service usually run from 18 to 36 months, with the average lifespan of ATM schemes being about 20 years. So why a 5-year contract in this case? The answer lies in the methodological choices made by the two partners.
Agility and diligence
Road infrastructure monitoring projects tend to be managed using a programme-based or V diagram, so called because it focuses on two cycles of the same duration.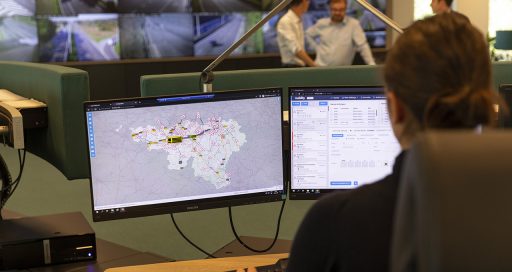 However, Mobility ITS considered it appropriate to implement a more agile method so as to change that mindset and adjust the application-related and functional developments of the AMT system to empirically identified needs. "We suggested working in tighter successive cycles, in other words three to four-month 'sprints', with maximum leeway at the end of each to change approach or even to redirect initial choices as new needs emerge," explains Filipe de Almeida.
Paradoxically, the approach calls for a high level of diligence. Conditional upon the ability of the partners to discuss observations and assessments, to share data in a transparent manner and to give ground in some areas but to be convincing in others, this agile method requires both sides to be available at all times. In short, it can be unsettling.
"Our client, SPW, clearly wants to position itself as a modern operator of mobility infrastructure."
"The main issue is that what you lose in final visibility you gain in immediate visibility. With large projects, the fact of not knowing where you're going can create significant organisational constraints. But one of the good things about this method is that you can decide to correct the course at any time," he highlights.
Increasingly connected systems
The system built by Mobility ITS and SPW came on stream fully in 2019, and operators have been using version 3 of it since the start of 2023. Versions 4 and 5 will enhance the solution between now and 2025. Theoretically, cooperation between the two companies should continue beyond this initial partnership in the form of an in-service support contract.
"This type of contract covers all of the strategies needed to ensure 24/7 availability of applications, infrastructure and equipment. In addition to system upkeep, it also includes preventive and corrective maintenance services," notes Filipe de Almeida.
Currently in France and elsewhere in Europe, one operator tends to manage several independent platforms. Rapid developments in artificial intelligence (AI) and business intelligence mean that systems will become more autonomous and interoperable in the future. Financial and operational logic dictates that modules and features should be standardised. "It will probably be necessary to invent new ways of working and to implement original models of cooperation across the whole industry," he concludes.
16/06/2023