The smart building, promising services with a human face
Reading time: 4 min
As far as the end users of office work spaces and the technical teams responsible for keeping them up and running are concerned, the role of digital technology is and will continue to be to serve human beings.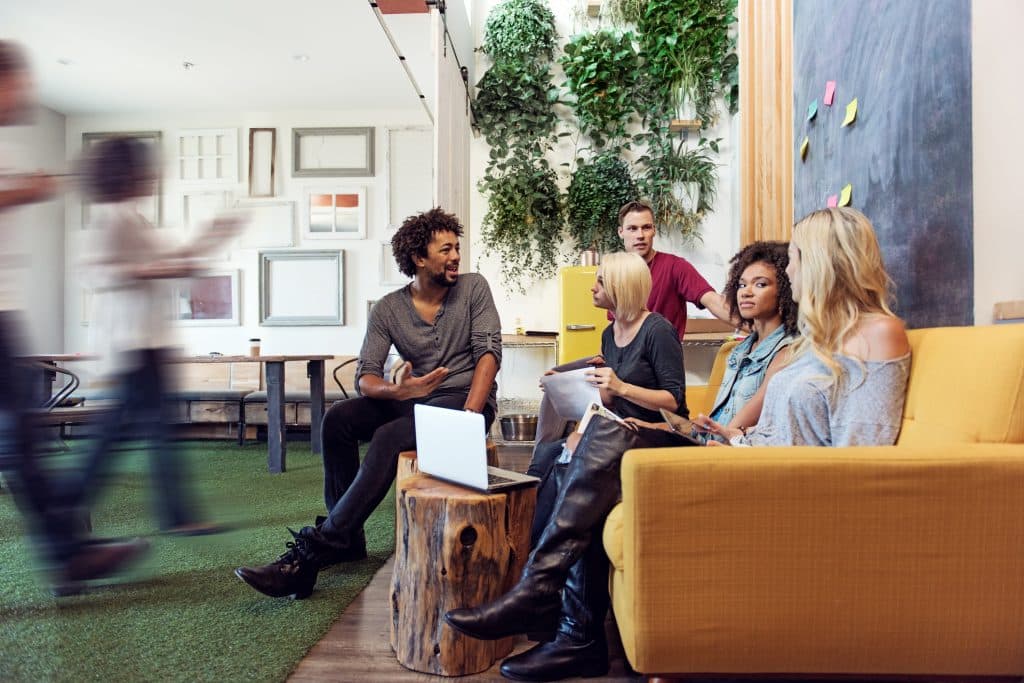 Will offices in future be open spaces bristling with sensors and overrun by robots? The answer is probably: to a degree, but only to a degree. The smart building is not, primarily, a collection of Internet-connected objects and an algorithm mill, but rather first and foremost a promise of services – services with a human face.
"Digital technology will not replace the relationship with the building's end user – instead it will strengthen it."
"In relations with end users and in on-site technical maintenance work, digital technologies support the emergence and development of a new generation of qualitative, human-focused services geared to changing building use," says VINCI Facilities Innovation and Energy Director David Ernest. That in a nutshell is what facility management is all about: designing and developing services focused on people. It does this by painstakingly deciphering the use to which a given environment is put.
Space occupation, end user profiles, building traffic, temperature, noise, lighting and air quality are just some of the aspects of the building that are measured in real time and analysed in the cloud. "Digital technology will not replace the relationship with the building's end user – instead it will strengthen it," says David Ernest.
Digital and human co-production
Business properties will now re-focus on the end user, fostering human interaction based on digital and human co-production of services that can offer real value added because they are based on an analysis of building usage patterns.
Many of these services will not be automated. In fact, they will generate new types of jobs. Two or three years ago, who would have predicted the job of hospitality manager, the key position in facility management? It is a new skill, and an important one. The hospitality manager is the person in contact with end users and visitors who is responsible not only for making the best use of spaces but also or helping employees get used to their new ways of working – with a "human" touch.
"We tested a robot receptionist, designed to register visitors and then guide them to a waiting room or the office of the person they had come to see. The result was unambiguous: people do not like this type of "dehumanised" service," says David Ernest.
Conversely, the service robot comes into its own when it is controlled by the hospitality manager, who decides whether or not to use it. In this case, automation serves – and obeys – people.
"Phygital" alliance
"The alliance between human and digital intelligence, which could be called 'phygital', is also transforming technical maintenance and facility operation and management," says David Ernest.
Some low-value-added tasks can of course be handled by semi-autonomous and self-learning systems. But digital tools such as Building Information Modeling (BIM), the Internet of Things and artificial intelligence can also enable technical teams to perform tasks more autonomously, take better decisions and carry out maintenance work more efficiently.
First experiments involving the use of BIM in operations rapidly demonstrated that technicians use the data to support decisions that they make on the basis of their knowledge of the environment in which they are working and its equipment and users.
For the final customer and for the technical teams, the smart building is the place where human services are augmented by digital technologies.
17/05/2018