The smart building, still seeking its voice
Reading time: 4 min
Voice assistants, increasingly used in the home, have not found their way into the work environment. Not yet. To do so, voice technologies will have to accommodate the specific features and limitations of work spaces.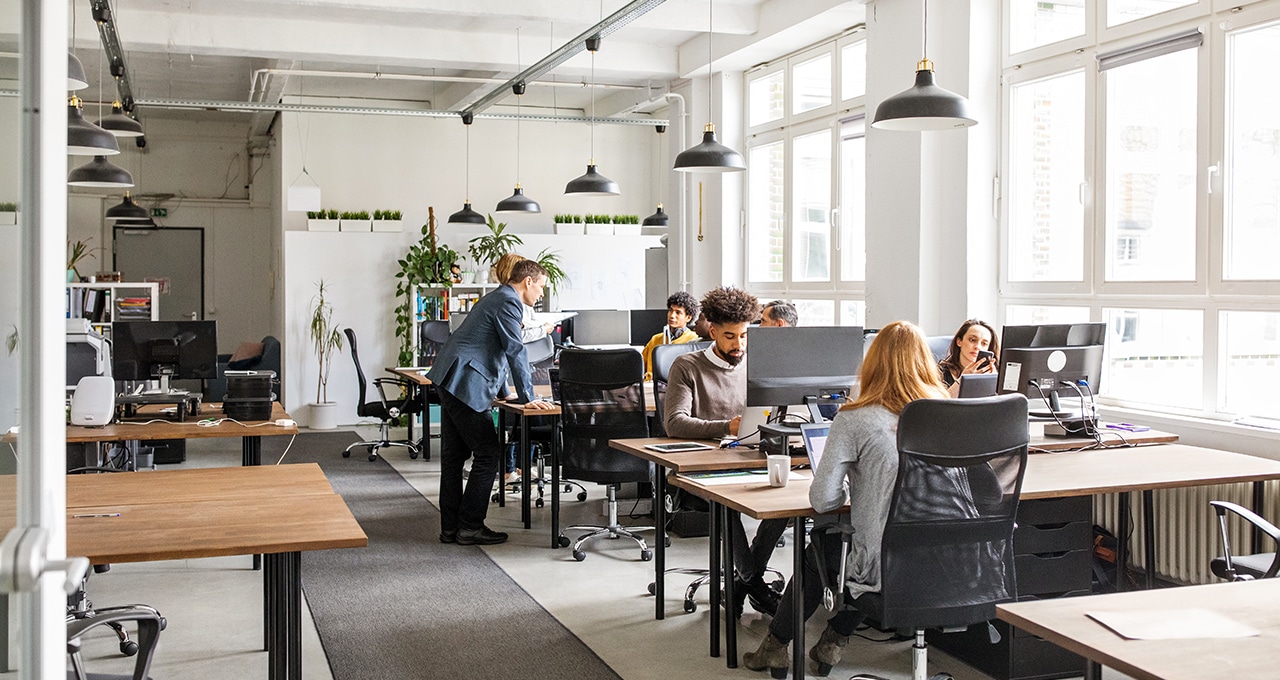 "Say Siri, open the shutters." "OK Google, play the Beatles playlist." "Alexa, dim the lights in the living room." These requests to voice assistants are becoming routine in high-end apartment listings over the past several months.
In the workplace, however, voice applications must adapt to the limitations of the work environment. Although voice assistants are becoming a popular consumer product – there are between 16 and 20 million users via smartphone and 1.7 million connected speakers in operation in France, according to the Roland Berger consulting firm –voice technology is not yet a focus of attention in business properties.
As Diego Harari, Director of Innovation and Sustainable Development at VINCI Immobilier, explains, "Technologically, there are no obstacles. But interaction is different at work and in the home. I cannot imagine entering a meeting room and saying out loud, 'turn on the light'. This use case has no added value."
Interconnecting voice and the smart building
However, David Ernest, Director of Innovation and Business Development at VINCI Facilities, the VINCI Energies Facility Management brand, says that "We do not yet have a voice transformation strategy but we are preparing its advent."
The first project will be to integrate voice technology in the work environment and foster communication between teams. "Voice technology is useful when it provides information for others, and a nuisance when my neighbour says things of that are of no consequence to me," says David Ernest.
"Voice technology is useful when it provides information for others, and a nuisance when my neighbour says things of that are of no consequence to me"
For Diego Harari, if tomorrow's smart building includes voice, the technology will interconnect with office information software, internal and external service providers, etc. "When you want to set up a meeting, you need to find a room, manage the diaries of the participants, order meal trays, provide car park access for outside participants, etc. In terms of ergonomics, it is easier to use a connected voice assistant than to use several separate software applications."
Voice interfaces will no doubt be available to manage the many service applications making up the BOS (Building Operating System) systems that various publishers are expected to soon be offering.
"Several international IT majors (Google, Microsoft, etc.) appear to be developing such projects," says Diego Harari.
Another technology tool coming into widespread use is chatbots. Some of them are migrating from text to voice and becoming "voicebots" that provide a human-machine interface closer to human interaction.
Which economic model
VINCI Facilities is also keeping close track of artificial intelligence startup Spoon.ai, founded by the inventor of the Pepper robot, which is building "artificial creatures". But the business model has not yet been defined: who will pay to buy or rent the robot, and cover the cost of ensuring interoperability with the smart building?
Nevertheless, David Ernest is confident that voice technology will spread to B2B and predicts that "the price of the technology will come down." He adds, "I think that in the short term we will have small microphones to manage all the necessary requests. These systems are part of our service interface roadmap."
The VINCI Facilities Director of Innovation and Business Development says that he is also confident that these voice PLCs will not replace human beings. "The opposite may happen," he says. "Employees will be able to better focus on their actual jobs because a voice assistant will relieve them of tasks with no added value, such as reserving a meeting room."
12/12/2019