Which are Europe's most innovative countries?
Reading time: 4 min
Nordic countries top the European Commission's 2020 European Innovation Scoreboard.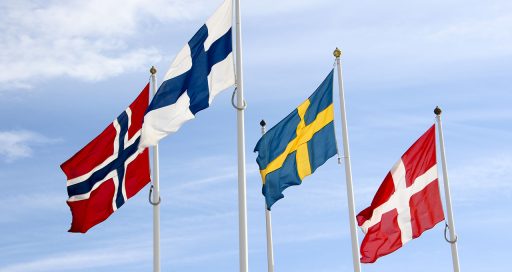 As far as innovation is concerned, European Union countries cannot all be lumped together. According to the latest European Innovation Scoreboard (EIS), presented in June 2020 by the European Commission, levels of progress in the various member states are uneven, to say the least.  
This annual report provides a comparative analysis of research and innovation performance in EU countries and some third countries, as well as of the relative strengths and weaknesses of their research and innovation systems between 2012 and 2019. 
"Denmark, Finland, Luxembourg, the Netherlands and Sweden top the innovation leader board in Europe."
While the performance of the EU as a whole continues to grow at a steady pace, due in particular to a sharp increase in some indicators (broadband penetration, international scientific co-publications and non-R&D innovation expenditure), a group of 5 countries has broken away from the rest of the pack: Denmark, Finland, Luxembourg, the Netherlands and Sweden. 
This is followed by a group of 7 other countries (Austria, Belgium, Estonia, France, Germany, Ireland and Portugal), whose performance is above or close to the EU average. The 15 other member states trail behind, with Bulgaria and Romania in last position.
 Scientific performance and a favourable environment
The 5 countries classified by the EIS as Innovation Leaders display, on average, a high level of scientific performance (measured by publications among other things), an environment that is favourable to innovation (broadband and innovation-based entrepreneurship) and significant intellectual property activity (patents, etc.).
"These countries excel both in scientific and technological production, and offer a favourable climate for businesses to transform ideas into innovations," says a spokesperson for the Commission.
Essentially composed of Nordic countries, the group of leaders also benefits from the performance of northern European markets in terms of human resources (doctorates, lifelong learning, etc.) and attractive research systems. "It should be noted that another Nordic country, Norway (non-EU), is also a strong innovator and is close to becoming an Innovation Leader," points out the European Commission.  
EU closely followed by China
Overall, the EU maintains a lead over the US and China as regards doctorate graduates, R&D expenditure in the public sector, and exports of medium and high-tech products.
However, it is lagging behind South Korea and Japan due to a lower share of its working age population having completed higher education, less R&D expenditure in the business sector, fewer patent and trademark applications, and finally lower exports of medium and high-tech products. 
"In relative terms, the EU as a whole has a less educated labour force and its business sector does not perform as well in the development of new technologies, which has an impact on its competitive position," says the Commission's spokesperson. 
The EC also considers that in terms of intellectual assets, an area in which the performance of the European Union as whole has declined compared with 2012, "the EU seems to be penalised by the lack of a single intellectual property market."    
In a longer-term perspective, the Commission's report anticipates that if current trends continue China's innovation index will be higher than that of the US in two years and that China will overtake the EU in three years.
14/01/2021