Correctly deployed, 5G could be a genuine game changer in various areas of our daily lives and working environments. It falls to pioneering spirits to fully harness this potential and bring this new technology to life.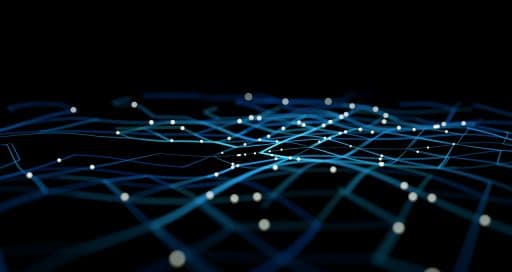 The rollout of 5G networks brings new pinnacles within reach: data transfer rates up to 10 Gbit/s, latency of 1 millisecond, 99.99% uptime and 100% network coverage. Each cell will be able to host 1,000 networks, equivalent to one million mobiles per square kilometre, with location accuracy closer than 1 metre. The signal will be available to all static devices, plus any appliance moving at speeds of up to 500 kilometres per hour.
The associated energy savings are also significant: in Germany, where more than 200 operating licences for private 5G networks have been assigned (in addition to the frequency blocks bought at auction by four mobile operators), the approximately 13 billion kilowatt hours consumed by the associated computing centres are currently mostly wasted in the form of heat. The rollout of 5G will reduce the networks' electricity consumption by 90%, while the batteries used in IoT sensors will be capable of supplying power for 10 years.
In addition to these performance levels, businesses now require more from their mobile network: operational reliability of machines and equipment must be guaranteed at all times, production processes have to be synchronised in real time, and synchronisation accuracy of +/- 1 millisecond between computers and sensors is essential.
The key to interoperability
Another crucial aspect is the interaction between existing protocols. With each production environment containing a multitude of different machines and equipment with their own protocols and proprietary networks, the transition to the single standard underpinning 5G holds considerable potential for simplification and thus interoperability.
Industry players were not consulted over the rollout of previous generations: 2G (GSM), 3G (UTMS) and 4G (LTE), but they are now directly involved in defining the new 5G standards. As a result, it will be possible to consider the practical implications for industrial applications in advance.
5G has the potential to transform our personal and professional lives in the near future. We stand at the dawn of a new age with the opportunity to shape the future. Our cities, our agriculture, our networks will all become intelligent. Telemedicine applications will revolutionise the health sector. Mobility, logistics, human interaction and business will follow new rules. Production processes will be adapted to Industry 4.0 and make considerable gains in flexibility. A tactile internet will emerge, thanks to which people, machines and systems will be able to interact in real time. And all this will be organised by intelligent players that know how to harness all the potential in these new technologies.
Integrated solutions
As an information and communication technology (ICT) integrator, Axians has more than 25 years' experience in installing reliable, secure and affordable private mobile networks. We are actively supporting businesses in the planning, rollout and operation of their proprietary 5G infrastructure, and designing and supplying optimised solutions tailored to their precise specifications. And our collaboration with our internationally oriented VINCI Energies brand network partners means that we can offer fully integrated solutions.
18/07/2022