Reduce, Reuse, Recycle
Reading time: 1 min
In France, to comply with increasingly strict regulation and to achieve their environmental targets, construction companies are turning to the circular economy. Guillaume Bazouin, Leonard's* Startup Programmes and Intrapreneurs Director, was in attendance at a round table dedicated to the three R's: "reduce, reuse, recycle" at Maddy Keynote 2023 to discuss the application of circular economy principles to the world of construction.
For Guillaume Bazouin, "The new environmental regulation (RE2020), which requires the sector to account for greenhouse gas emissions from the materials used to construct a building), […] is causing the whole sector to change; this regulation has created a market."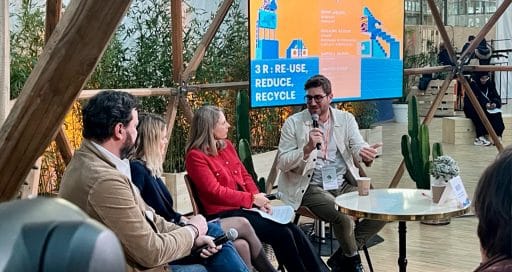 * Leonard is the VINCI group's future-oriented innovation platform.
21/04/2023