10 ideas for repurposing city car parks
Reading time: 8 min
The impending end of the "all-automobile" era is prompting cities to re-examine the future of car parks and consider ways to re-purpose them. We look at ten innovative uses, including housing, offices, and logistics hubs.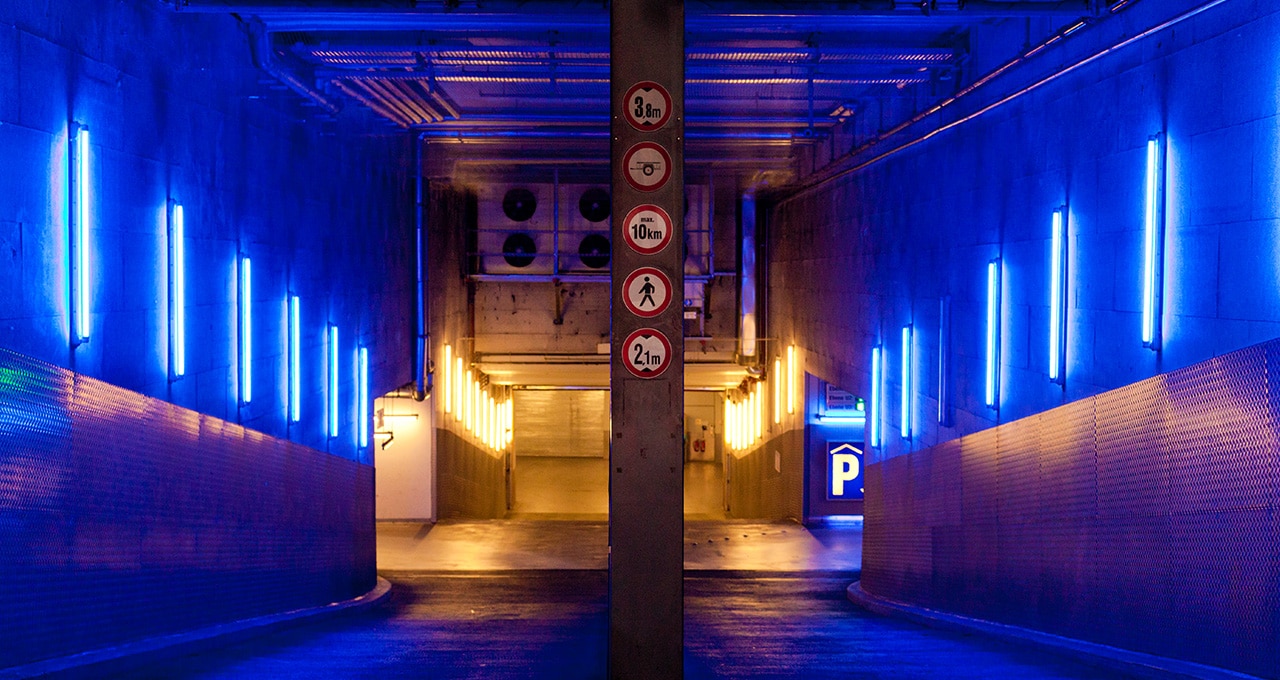 The dual energy and digital transition currently under way is causing disruption in cities built to accommodate the car, and especially the private automobile, which spends most of its time parked in a garage. The advent of the electric car, the autonomous car, new transport capabilities such as Uber, car sharing, and alternative modes of transport such as bicycles and electric scooters will lead to a reduction in the number of private automobiles and less need for parking spaces. In the United States it is estimated that 20,000 square kilometres are devoted to parking – the equivalent of the area covered by the state of New Jersey.
The issue of car park repurposing is therefore now a clear focus of attention. There are any number of ideas, given the scarcity of space, especially in city centres. Some avenues are already being explored, including converting parking garages into apartment buildings. Others are being devised in architecture firms, urban planning schools, and local authority departments. We show 10 areas in which innovation is underway.
The idea of transforming a parking garage into apartments is not new. In the 1930s, a parking garage could be transformed into a warehouse and 10 years later into an apartment building. What is new is the faster pace of these conversions. In less than 10 years, a parking garage in Boston is being converted into a 30-storey high-rise used for housing, while in Wichita, Kansas, an apartment building has replaced a parking garage. The many projects on the drawing board include a concept put forward by the Gensler consultancy in Los Angeles to use parking garages as inexpensive housing for the homeless, in which "pods" – prefabricated units resembling containers – would be plugged into parking structures.
Warehouses or data centers
The Make Shift company built a hub for small businesses in a former parking garage in Brixton in the United Kingdom. Here, the innovation focuses on the underground. These windowless structures do not lend themselves to office space. They can be converted into warehouses, or, under the right circumstances, into data centers.
Some ideas for futureproofing car parks concentrate on the right way to use the flat roofs of buildings. Often the project can kill two birds with one stone. At one and the same time designers can create new tranquil spaces for citizens to use for relaxation, and better protect the building from heat. The Houston Medical Center in the United States transformed its roof, replacing the car park, which stored solar heat, into a "zen garden". Patients and their families can enjoy the oasis, where bamboo forms closed areas that lend themselves to meditation.
Three students at the Nantes Atlantique design school in western France had the idea of converting a car park in the city centre into a multi-purpose hybrid space. The lower levels are used for urban logistics, with spaces for delivery tricycles and small parcel delivery. Another level is designed for alternative transport modes, a third is used as a bicycle storage and repair space. Some levels keep parking spaces, and the roof has become a gathering place, with a children's play area, a stage and a bar.
Underground cultural area
Underground car parks are less easy to repurpose but one is becoming a leisure space, designed by three other students in the Sustainable City master's programme at the Nantes Atlantique design school. "By creating a central atrium from the square under which the car park is built, they plan to give visibility to the space while immersing users in a special world," says Zélia Darnault, who teaches at the Nantes Atlantique design school. The different levels are used for a variety of activities, including a bicycle repair shop, a concert space, and a sports hall. A "connected" level is devoted to virtualisation of the data generated by the city.
Students at the Nantes Atlantique design school also had the idea of making the car park into an urban logistics hub. The space becomes a central platform for receiving parcels for businesses and individuals. Delivery tricycles are parked there to help manage the last kilometre, always a problem in the city centre. The space can also be used to test future mobility ideas such as delivery by drone and use of the roof and its ramp to channel packages.
Three-in-one: floating car park, water reservoir, and green spaces
Architects from the firm Third Nature have combined three solutions to meet the needs and constraints of 21st century cities, which will face flooding due to climate change, parking problems, and a lack of green spaces. Their 3-in-1 "POP-UP" project has an underground reservoir, a parking area, and green spaces available to pedestrians. During heavy rainfall the underground reservoir fills with water, causing the floating car park to pop up like a cork. The building emerges into the city, which then has a place for motorists to store their cars and a green space on the roof where people can go to rest and which remains accessible when the reservoir is empty.
Park(ing) Day, an annual event in San Francisco, gives citizens an opportunity to test their ideas for ways to use parking lots. Artists, designers and local residents rolled out lawn and set up temporary trees and benches along the sidewalks. In Montreuil, France, part of the car park in the Jacques Duclos square was experimentally transformed into a wellbeing space where playgrounds are set up next to wooden tables used by card players. These spaces replace parking and can also offer fitness and bicycle paths.
The requirement that underground car parks be built to serve above-ground apartment and office buildings is not yet being challenged in all countries, but it will have to be if we are to move towards smart construction. Such regulations can have unintended consequences when applied by developers. The latter may restrict apartment floor area to limit the need to invest in car parks. In the United States, efforts are under way to use regulations to encourage developers to invest in low-cost, convertible car parks.
Car park re-purposing does not mean the end of parking per se. But developers are now anticipating future conversion and designing new spaces to accommodate a future existence as office space or housing. At the head office of company 84.51 in the U.S. city of Cincinnati, built by architecture firm Gensler, three of the levels currently occupied by new parking spaces will one day become office space. One of the specialists in two-pronged construction, who has built several upgradable car parks in Boston, Michael LeBlanc of the Utile firm, lists the points to be considered in the design, including replacing the access ramp with elevators, making floors horizontal rather than giving them a slight tilt to ensure water runoff, and wiring the entire building.
12/09/2019