CO2 helping to boost industrial performance
Reading time: 4 min
On two industrial sites in Belgium, one-and-a-half million tonnes of carbon dioxide have been reused in ten years across various business sectors thanks to Carbon Capture and Utilisation: a technology contributing to making industry more environmentally friendly.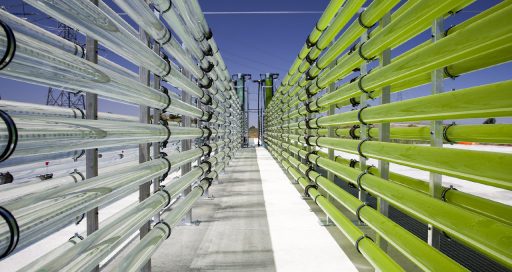 Its close association with climate change ensures that CO2 gets bad press. However, while it undoubtedly contributes to global heating, in limited quantities it is vital to animals, for their respiration, and to plants, by making photosynthesis possible.
Carbon dioxide also has its rightful place in manufacturing and services, especially for the food, drink and agriculture industries. The challenge is therefore not to get rid of it completely, but rather to limit its volume and effects.
One of the most remarkable techniques in this respect is CCU, or Carbon Capture and Utilisation. The principle is to capture carbon dioxide, process it, and use it in the products and services that require it.
"On the sites in Antwerp and Ghent, almost a million-and-a-half tonnes of CO2 have been recovered and reused in 10 years."
Over the last 10 years, for example, CCU has been implemented on two industrial sites in Belgium operated by Messer, a leading supplier of technical gases, with the help of Actemium Herentals.
CO2 recovery and processing
Messer produces carbonic acid, dry ice and carbon dioxide, in both gas and liquid forms. Its main outlets are in the food, drink, and water sectors.
In 2010, Messer installed a first CO2 recovery and processing unit near Antwerp, on a site belonging to the chemical firm INEOS Oxide, as part of a joint venture known as "bECO2" with the gas and dry ice company Ijsfabriek Strombeek.
Six years later, Messer rolled out a new CCU installation, this time on the biofuel producer Alco Bio Fuel's site in Ghent, as part of a joint subsidiary with Alco Bio Fuel and Ijsfabriek Strombeek.
In both cases, explains Wim Vergote, a project manager at Actemium Herentals, which handled the automation elements, the process is the same: it involves "Capturing the CO2, which at INEOS is a by-product of ethylene oxide production, and is generated at Alco Bio Fuel when the biomass is transformed into bioethanol."
"The CO2 is then purified in an incineration process and washed," he continues. "Next, it's liquefied in a cooling process and stored in tanks before finally being loaded into the tanker trucks."
Automating the process
Actemium is a stakeholder in the process. The VINCI Energies business unit designed and installed two control systems: a Scada system to control and acquire data in real time from the carbon dioxide gas purification and liquefaction processes, and a PLC (programmable logic controller) Scada system for storage and filling the trucks.
Automating the process allows the installation to operate over the weekend and outside business hours. An interface connected to a database gives considerable freedom to the truck drivers, who can begin filling their tanks autonomously after digital identification.
With the help of a web application installed by Actemium Herentals, drivers can also check CO2 availability in advance based on the quotas assigned to them, in the form of a voucher system allowing an identified truck to take a given load on board.
Once the tank is full, a consignment note (essential for transportation) and invoice are automatically created and printed.
Overall, on the two sites transformed by Messer and Actemium, almost a million-and-a-half tonnes of CO2 have been recovered and reused over the last 10 years, in manufacturing and service sectors such as brewing, horticulture, transport refrigeration, water purification and medical applications.
14/01/2021