Critical communications: new standards for private mobile networks
Reading time: 4 min
Professional Mobile Radio (PMR) networks have long been reserved for voice communications, but they are currently experiencing rapid expansion with 4G and shortly 5G. Indeed, they can now be used to send complex data, a feature that is attracting growing interest from professional organizations and local authorities.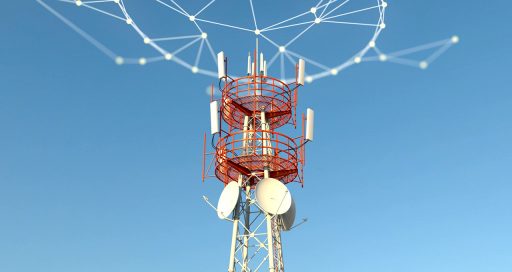 Attacks, natural disasters, accidents and police interventions are all events that require a communications system that is operational and resilient everywhere and at all times. This is where Professional Mobile Radio (PMR) network-based critical communication systems, with 24/7 availability, come into play. 
These systems started off as analogue before turning digital with the introduction of TETRA (Terrestrial Trunked Radio) standards in the 1990s then the DMR (Digital Mobile Radio) standard in 2005. Thanks to LTE (Long Term Evolution) technology, they now serve new use cases for professional organisations.
"The critical communications market is booming. In the last one or two years, we've been seeing a transformation in applications supported by LTE technology, in other words 4G and soon 5G, incorporating data as well as voice," explains Fouad El Mernissi, international business development manager at Axians, the VINCI Energies specialist ICT brand.
Baggage handlers, ramp agents and turnaround coordinators working on the apron at airports, for example, will in time be equipped with smartphones, enabling them to continue communicating in the same way as with their current TETRA devices (using a Mission-Critical Push-To-Talk application) and also to stream high-definition video to the airport's air traffic control centre.
The frequency prerequisite
The first installation projects of private 4G networks are fairly recent. A prerequisite for any installation is the allocation of private frequencies by regulation authorities. In this respect, the situation is quite heterogeneous across Europe for the moment. 
In France, the French telecommunications regulatory authority (ARCEP) has reserved 40MHz on the 2.6GHz frequency band for private networks. The Netherlands and Germany have also set aside spectrum, but Portugal, Belgium and Sweden have yet to do so.
"The market has huge potential, all the more so with the arrival of 5G"
Mobile operators with spectrum are also committed to delivering services for professionals on the basis of their national mobile networks.
With the arrival of 5G, operators firmly intend to position themselves in the market by offering solutions to professional organisations. "The market has huge potential, all the more so with 5G, which is not profitable for operators in the consumer segment alone. In fact, 5G will also have a bearing on B2B," says the Axians business development manager. 
Dedicated networks for improved reliability and availability
Since they are dedicated to the professional organisation that deploys them, PMR networks deliver high quality of service in a reliable, continuous and secure way. They consequently offer an optimum alternative to mobile operator networks which can face capacity problems and can even be overwhelmed by a surge in calls during exceptional events like natural disasters and attacks.
PMR networks are also designed to meet specific coverage needs, for example in industrial facilities. This contrasts with mobile network coverage which can be inadequate in certain strategic areas on site.
Focus
Axians takes proactive approach to growing market
A systems integrator with a strong R&D culture, Axians operates in this market which is undergoing rapid technological change. The VINCI Energies group in 2019 acquired two companies positioned in this segment: Sysoco in France (rebranded Axians Réseaux Mobiles Privés) and Koning & Hartman in the Netherlands. "Axians has long-standing expertise in integrating and managing PMR networks. We're ready to support the technological leap towards private 4G and subsequently 5G networks, which is already under way," adds Fouad El Mernissi, for whom next-generation PMR networks are delineating the scope of the public and Industry 4.0-oriented high-speed critical communications networks of tomorrow.
15/04/2021