Developing renewable energy infrastructure while protecting biodiversity
Reading time: 3 min
In northern Germany, Omexom has helped an electricity transmission system operator to carry out an innovative project with a strong focus on wildlife preservation.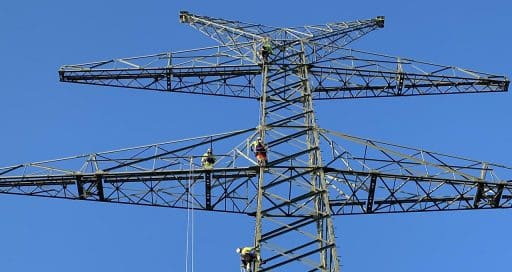 The development of renewable energy, especially wind power in Germany's case, is key to the decarbonisation of economic activity. However, acceptance of new infrastructure in the country is extremely low. This means that stringent environmental standards must be met in order to obtain the building permits and public and local authority approvals needed to roll out this new infrastructure.  
It was precisely to ensure consistency between environmental objectives and resources employed that electricity transmission system operator TenneT opted for an original construction technique in north-west Germany for the new 380kV power line linking Emden and Conneforde. 
The line runs through Stapeler Moor, an area of protected wetlands located in the Westerstede region, whose soil was not to be modified or degraded by works. "The main challenge was to install a temporary railway track to provide access for heavy machinery intended for tower foundation operations," points out Alexander Kröckel, manager of the Omexom Bau Nord/Ost business unit (VINCI Energies), which was selected by TenneT to deliver part of the transmission line, in particular the 3km stretch that crosses the nature reserve. 
Temporary roadway 
In order to build a road that would have no environmental impact on the wetlands, the Omexom team drew inspiration from a system used in the oil and gas industry in gas pipeline installation. This involved producing special lightweight swamp mats from a mix of timber and fibre glass. 
Omexom drew inspiration from a system used in the oil and gas industry in gas pipeline installation. 
"The use of this modular and lightweight temporary roadway meant we fully complied with the environmental specifications," notes Kröckel. Furthermore, an approximately 50cm-high enclosure was erected all along the road so as to protect animal species living in the peatlands. "As well as offering ecological benefits, the panels produced for this very specific project can be re-used for another project," says the Omexom business unit manager. 
The company had to meet another requirement set by the regional authorities. The construction project was only authorised to operate in the nature reserve within a limited timeframe, from 16 August 2019 to the end of February 2020. 
The construction of this eco-friendly road illustrates the challenges that are already facing and that will increasingly face local authorities in the years ahead in terms of developing renewable energy infrastructure while protecting the environment. In this sense, Germany represents a good vantage point. Ever since the country decided in 2011 to shut down all of its nuclear power stations following the Fukushima accident, it has been working hard to "green up" its electricity mix by making extensive use of the enormous wind energy potential offered by the North Sea. 
 16/09/2021