Global performance contracts, a new tool for driving energy efficiency
Reading time: 4 min
By combining design-build with operation-maintenance services, global performance contracts involve meeting real energy performance commitments at every stage of a property project.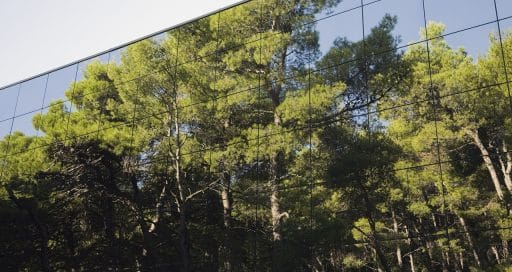 Provided for in article 34 of order number 2015-899 of 23 July 2015 on public procurement contracts, France's "marché global de performance" (MGP), a global performance contract, follows on from the design-build-operate-maintain (DBOM) and build-operate-maintain contracts previously covered by the French Public Procurement Code.
The energy version of the contract, known as MGPE in France for "marché global de performance énergétique", is as yet little used. However, this kind of integrated contract could become a key component in building refurbishment. It's an innovative contractual tool that can help support the energy transition of a sector responsible for a large share of greenhouse gas emissions.
The "tertiary decree" (decree number 2019-771 of 23 July 2019), applicable since 2019, obliges businesses operating commercial buildings with a surface area equal to or greater than 1,000 sq m to undertake the necessary works to contribute towards an overall target of 60% reduction in consumption by 2050.
"Global performance contracts will properly formalise energy commitments throughout the value chain."
The challenge is all the more ambitious since, for owners and operators, energy renovation is not profitable – at least not within a 15 to 20-year time frame – and grants in the commercial sector have largely been absent.
"To meet the target set out in the decree, the volume of refurbishment projects, which currently account annually for less than 2% of the total, needs to be multiplied by a factor of 2.5. Furthermore, targeting operation systems alone will not be enough. We also need to work on building packages, such as façades, insulation, roofing and external woodwork," explains Aymeric Tissandier, who in May 2021 became the head of a new global performance contract department within the VINCI Facilities North-West France and Greater Paris division.
Formalising energy commitments throughout the project
Linking design-build services with operation services is precisely what this type of integrated contract aims to do.
In the property sector, the contractual division of services, whether chronological (project management, then works contract, then maintenance) or functional (split by works package), inevitably leads to a blurring of responsibilities that makes it difficult to monitor commitments and indeed penalties for non-compliance.
"These integrated contracts will properly formalise energy commitments throughout the value chain from the project planning stage to maintenance, and from building works to networks and systems," adds Tissandier.
Services are awarded conventionally in the form of a competitive dialogue procedure aimed at tailoring the project to the owner's needs. The only prerequisite for the implementation of such a contract is that quantified and measurable performance objectives are included. These will serve, among other things, as a remuneration benchmark for service providers.
"The energy version of the global performance contract is still in its infancy but we have no doubt that the benefits it offers in terms of property-related energy transformation will ultimately make it indispensable not just for public buildings but for the whole property sector," comments Tissandier.
There is one proviso however: this transfer of commitment requires that market players agree to roll out substantial resources in the development of new capabilities, particularly in energy simulation and quality assurance engineering.
18/02/2022