It takes agility to move a factory without stopping production
Reading time: 3 min
Actemium moved 100 production lines in Poland while managing to keep the machines running throughout the industrial transfer process.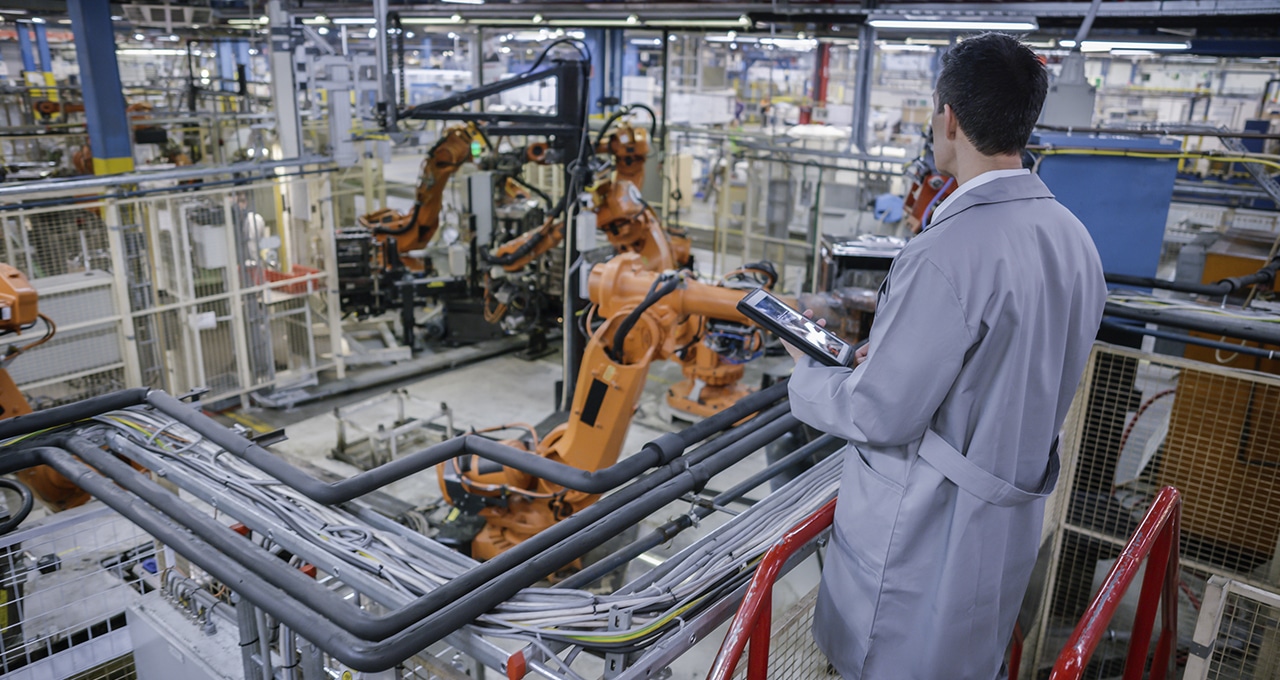 When a company transfers its industrial activity from one site to another, it shuts down production to dismantle, transport, reassemble, and restart the machines. That, at least, is the conventional method. But it can happen that production and inventory requirements make it necessary to move the factory without shutting down the machines – at least not all the machines at the same time. To achieve this feat, the company calls on an industrial transfer specialist such as Actemium Nantes in France or Actemium PL Industrial Services in Poland. The latter, a Vinci Energies business unit, recently distinguished itself by moving Johnson Electric's 100 production lines some 15 kilometres from Katowice to Bedzin while keeping the factory working at both sites.
The Johnson Electric plant, including electrical cabinets and ventilation, was moved without incident within a two-month timeframe.
"Because the two sites are close together, we were able to transfer one machine per day and limit its downtime to 24 hours," says Actemium PL Industrial Services Business Unit Manager Pawel Kubiaczyk. In a single day, Actemium succeeded in dismantling the line, packing it, loading it on a truck, transporting it to the target site, unloading it, reassembling it, and connecting it to the production system.
3D and CADD
Overall it took two months to move the entire factory, including electrical cabinets and ventilation. This is explained by the fact that "The business unit worked with Johnson Electric executives for weeks to prepare the move in granular detail," says Pawel Kubiaczyk. Cost limitations and, above all, the structure of the production lines ruled out the use of digital tools to adjust the final position of the machines; but for groups of complex machines Actemium PL may use 3D modelling, says the business unit manager.
CADD (computer aided design and drafting) is part of the Actemium Nantes toolbox and may be used to model production lines and produce detailed drawings. This detailed preparatory work is crucial when very complex transfer operations may involve reorganising production flows and moving the entire factory. The drawings also ensure optimum integration of each machine in the utility supply chain – power and various fluids, such as compressed air and gas.
"The joint presence in Europe of the two companies with expertise in industrial transfers is an advantage when large-scale projects are planned," says Pawel Kubiaczyk. He has worked with his counterpart in Nantes for Mondelez, the food processing major, which has called on Actemium to transfer several factories throughout Europe, from France to Slovakia, Scotland to Poland, and Poland to France, etc. In the industrial transfer sector, the VINCI Energies network, which combines global scope with local roots, is a further advantage that is highly appreciated by customers.