Propane, the next big thing in refrigeration
Reading time: 3 min
As a result of a new European regulation limiting greenhouse gas emissions, natural gas propane is making a comeback as a refrigerant.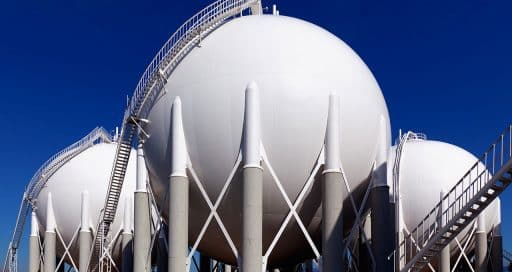 It may have been snubbed of late, but propane is set to return to the forefront of the energy scene, particularly in the field of refrigeration.
"Until now, machines haven't used this gas much as it was overshadowed by the vast number of chemical refrigerants. But the new European F-gas regulation, which aims to reduce the use of powerful greenhouse gases by 2030, is reshuffling the cards," explains Michel Lecarpentier, cooling network development director at VINCI Energies.
Unlike competing man-made gases like R404A and other HFCs (hydrofluorocarbons), propane is a natural gas which means that it is not subject to regulatory constraints. "At the moment, 75 % of refrigeration facilities run on R404 which generates 3,900 times more pollution than CO2. Using a single kilogram of R404 is equivalent to travelling around the world by car!" says Lecarpentier.
Easy to source and cost-effective, propane has a very low Global Warming Potential and delivers excellent thermodynamic performance.
Conversely, propane, which is easy to source and cost-effective, has a very low GWP (Global Warming Potential). It also delivers excellent thermodynamic performance, and is one of three or four refrigerants offering the highest energy efficiencies. Finally, propane has a very broad range of use in terms of cooling and heating, ranging from -40° to +80°.
An energy efficient and environmentally responsible approach
The only drawback is that it is flammable. "But industrial facilities use a small charge, between 20 and 50 kg in general, and basic maintenance precautions significantly reduce the risks," believes Xavier Farrugia, manager of the Thermo Réfrigération business unit (VINCI Energies), which recently installed a propane machine for Ferme de la Motte, a company based in the Loir-et-Cher department in central France specialising in the production and packaging of fresh condiments and potatoes.
 "This meant the client could avoid using 400 kg of the R407F refrigerant, due to be phased down, while reducing its electricity use and adopting an environmentally responsible approach in keeping with its positioning on the organic product market," says Frédéric Sacher, project manager at Thermo Réfrigération.
It's the same story at CEF Nord (another VINCI Energies business unit), which installed a propane chiller in the JC David smoked fish production plant at Boulogne-sur-Mer in northern France.
"The company eliminated the use of HFCs and R404 in favour of propane and CO2, and at the same time benefitted from financing through an energy efficiency certificate ('certificat CEE')", notes David Facon, CEF Nord manager.
05/06/2020