Reversible building design, an agile response to climate challenges?
Reading time: 5 min
Property developers have started developing a small number of reversible buildings. However, if production is to be scaled up, there are technical, financial and regulatory obstacles that need to be overcome.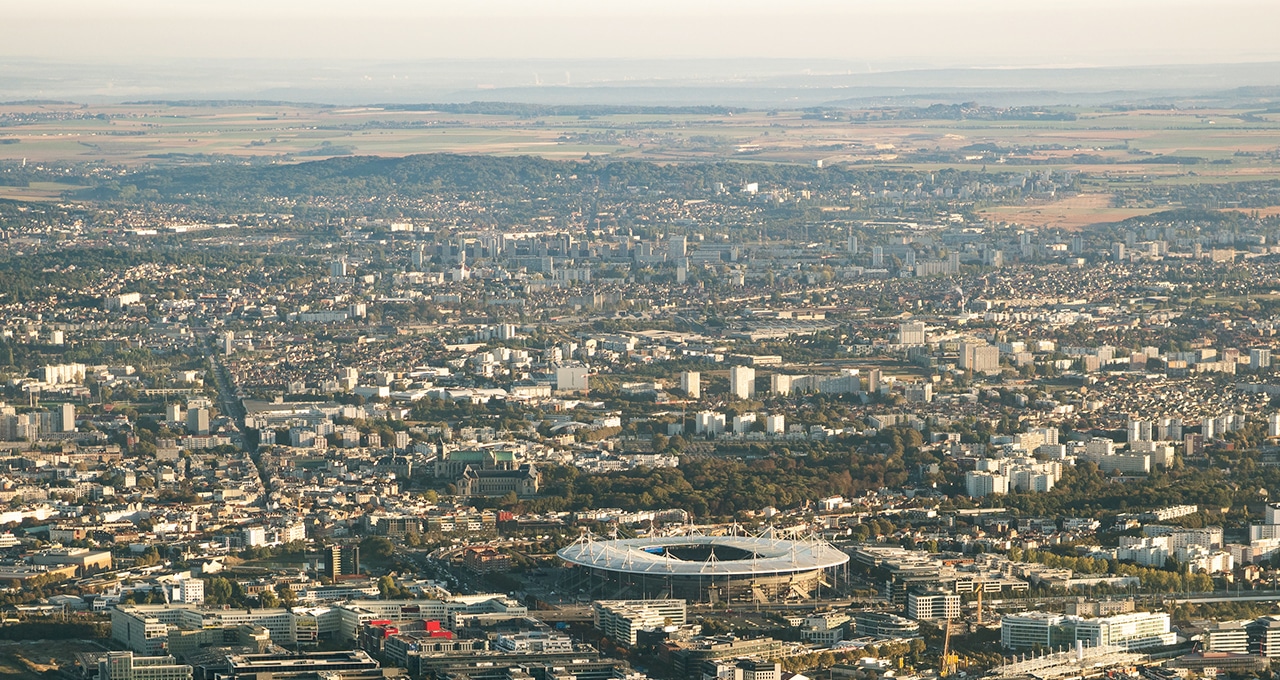 During the 2024 Paris Olympic Games, some 6,000 athletes will be housed in a 125,000m2 development in the Saint-Denis district on the banks of the Seine. Not only will the four buildings be constructed with a timber and ultra-low concrete structure or façade for environmental performance, the project will also implement reversible building design at scale. What this means is that at the end of the Games, the buildings will be transformed into a new mixed-used neighbourhood, featuring 64,000m2 of housing, 57,000m2 of offices and 4,000m2 of shops.
"This will be a first in the history of athletes' villages," says Vincent Louvot, deputy director of the commercial property department at VINCI Immobilier, the developer for the project. He points out that the main innovation of this reversible design project is the Maxwell Hall which will be repurposed as offices after the event.
"Right from the outset, the structure was designed as an office building. We realised that the technical barriers could be overcome by building large floor areas which we partitioned into bedrooms on the façade side, with the plumbing and bathroom system in the middle," explains Louvot.
The initiative anticipates the provisions of the Climate and resilience bill, passed in France by the National Assembly in May 2021, which requires that a "study into the potential for reversibility and future alteration" be carried out for some buildings submitting a planning application from 1 January 2023.
Constraints and solutions
However, Vincent Louvot recognises that this "Universeine" project for the Olympic Games in Saint-Denis is mainly replicable for use cases based more on student housing or hotels than on family apartments. "A real reversible building, serving an initial use case for a certain duration then another in the long term, involves meeting more complex technical challenges," he stresses.
"Use patterns are increasingly hybrid in nature and change all the time. These changes will not necessarily have been anticipated by a predefined reversibility system."
For example, reconciling various standard ceiling heights (3.6m for offices, 2.7m for housing units), providing balconies for each apartment when office buildings tend to focus more on large collective terraces, reconverting the generous lobbies of commercial buildings into the more private entrance areas found in residential buildings, and adapting the number of fire escapes – another feature that tends to differ according to the intended use of the building.
Solutions do exist though. Such as installing external galleries in an office building which will then become balconies when the structure is converted into housing. Or using innovations such as the Habitat Colonne product from VINCI Construction which, thanks to a system of posts and slabs without beamdrop, provides large, open floor areas in which partitions can easily be installed or removed. The non-load-bearing façades made from timber or masonry with external wall insulation allow for all types of facing. This technique forms part of VINCI Construction's Conjugo concept aimed at constructing office buildings that can be turned into housing units or vice versa.
Reversibility or flexibility?
Just as technical barriers can be overcome, so too can legal and regulatory constraints be met… in the long term. "The creation of a dual-status building permit, which brings together the two successive statuses of a future structure in a single planning permission process, is a step in the right direction. But for the time being it is still experimental in the context of the Olympic Games," states Cécile Lamon, strategy and business development director at ADIM (VINCI Construction's property development subsidiary).
Lamon also draws attention to the recent introduction of "VEFI" (vente en état futur d'inachèvement), a form of off-plan purchase contract that offers greater flexibility with regard to the end purpose of certain spaces. Similarly, the new provisions of the "ESSOC" law (a French law for a state at the service of a trust-based society) allow for exemptions from fire safety and accessibility rules, provided similar results are achieved.
"Even in terms of the promotion of these reversible design buildings, a key aspect, things seem to be changing a little with the arrival of investors interested in the concept," points out Lamon, who notes however that the only way to truly change the equation is through new restrictions on the carbon cost of buildings.
She believes it's more about "finding the right level of flexibility" than about reversibility. "Use patterns are increasingly hybrid in nature and change all the time," she says. "So it's best to make interim choices early on in the process that enable you to adapt to changes that a predefined reversibility system would not necessarily have anticipated."
15/11/2021