The promise of digital twin technology in manufacturing
Reading time: 4 min
From design to maintenance, there are an increasing number of applications of these virtual copies of products or assets in Industry 4.0. A specialist in industrial processes, Actemium is at the crossroads of this transformation.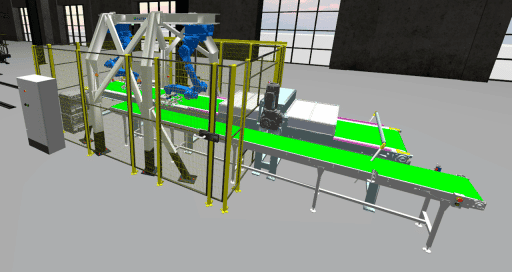 According to market research firm MarketsandMarkets, the digital twin market is expected to grow from $6.9 billion in 2022 to $73.5 billion by 2027. Virtual replicas of an object, product, asset or process are today considered to be key components of Industry 4.0. The main areas of use at the moment and even more so in the future are the automotive, energy, electricity, aerospace and defence sectors.
There are many benefits to digital twins, but the most obvious one is that the technology enables teams spread across different countries to work together.
"More broadly, digital twins have the advantage of offering a wide variety of applications in manufacturing that cover the entire life cycle of a product, asset or system," highlights Thomas Hoffmann, business development director at Actemium, the VINCI Energies industrial process brand.
Throughout the product life cycle
"The concept comes into play at an early stage of the process, in other words during design and creation. It can be used to virtually test the software programmes of automatic control units or particular parts of an asset," explains Thomas Hoffmann. "It is also a really valuable tool for training users of a machine or system even before it is commissioned. Moreover, digital twins facilitate the implementation of predictive maintenance solutions. And in the future, they will make it possible to adjust a machine to take into account deformations identified on the object it is producing during use."
"Digital twin technology is a way of involving the client and end-users to a greater extent in project design."
Other applications exist in areas such as quality and supply chain management, reduction in project completion times, energy consumption management, and even asset dismantling and recycling optimisation.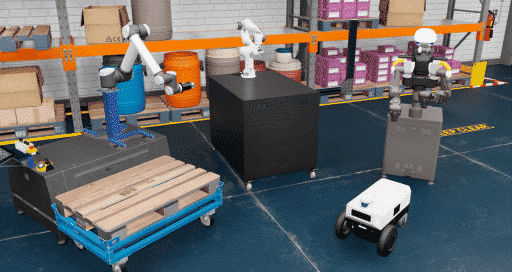 Projects for Michelin and a major player in waste recovery
"As a systems integrator, Actemium has expertise across the entire industrial process, from data architecture and IoT – which is central to the idea of virtualisation – to IT, an area in which it works together with Axians, another VINCI Energies brand, on data transport, storage and security. So we are in a very good position to provide input for and operate a digital twin," says Thomas Hoffmann.
For example for a client in the pharmaceutical industry, Actemium presented an immersive overview of a future installation in 3D in order to better measure its various impacts. It did this by involving operators. For Michelin, the company designed the digital twin of a robotic work cell installed at the start of a production line to manage offcuts of rubber. The aim here was to validate the line's safety, programme and mechanical aspects.
As part of the installation of a conveyor system for a major player in waste recovery, Actemium gave a demonstration of the project with 3D glasses, supplemented by virtual tests. "Digital twin technology is a way of involving the client and end-users to a greater extent in the project design and consequently of getting them to adopt it more readily, while at the same time reducing the risks related to the physical installation of the asset or system, to ergonomic issues or to the management of production and maintenance processes," says Thomas Hoffmann.
12/01/2023